Grandpas Old Caprice work thread
---
this thread is basically going to be a log of the little changes i made to my car... it's in this sub forum because i didn't feel like its worthy of the complete car build section.
anyways...
first got the car...
true 30k mile car
4.3 v8
low options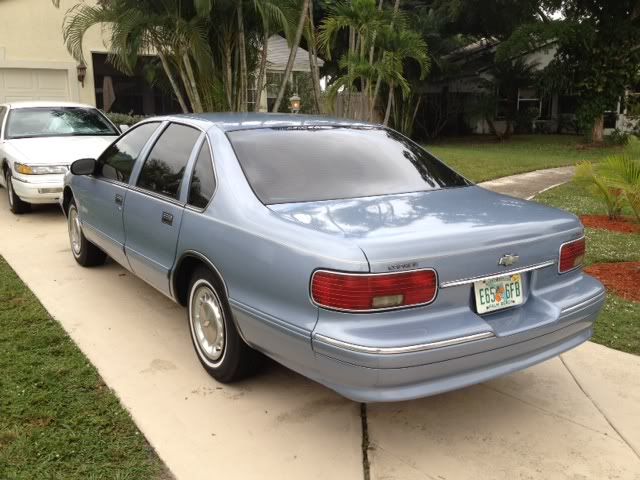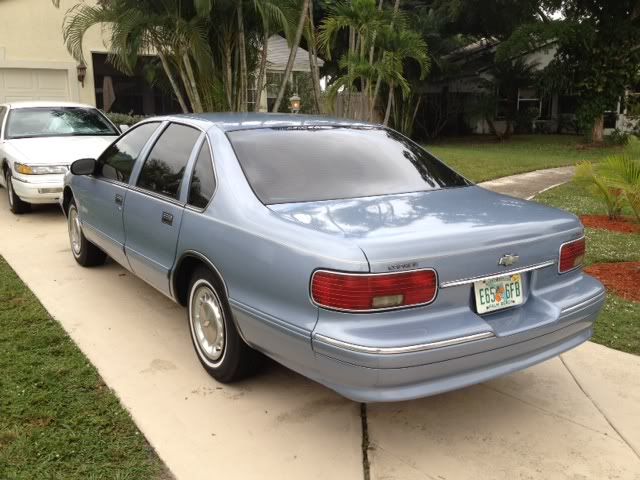 first i ordered a grill from ebay... didnt come close to lining up

they refunded my money so i bought an impala grille. painted it black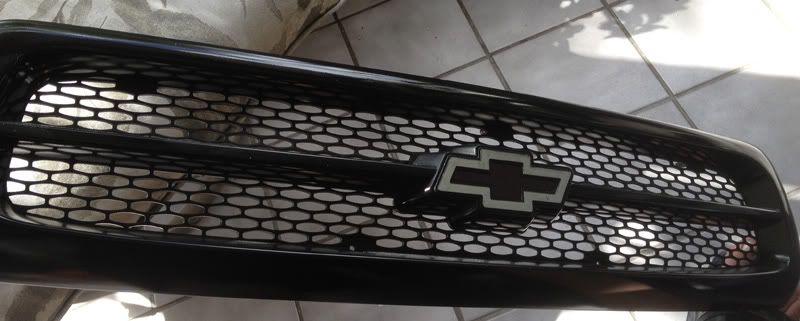 next came the installation. extremely simple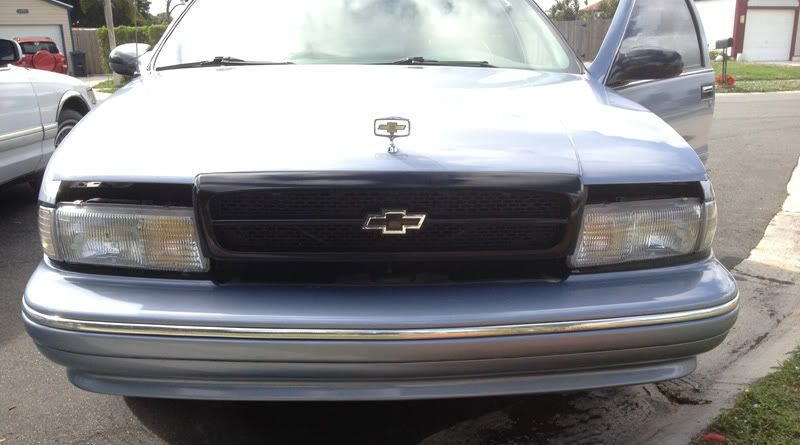 then i bought some rim adapters so my old 22s would fit...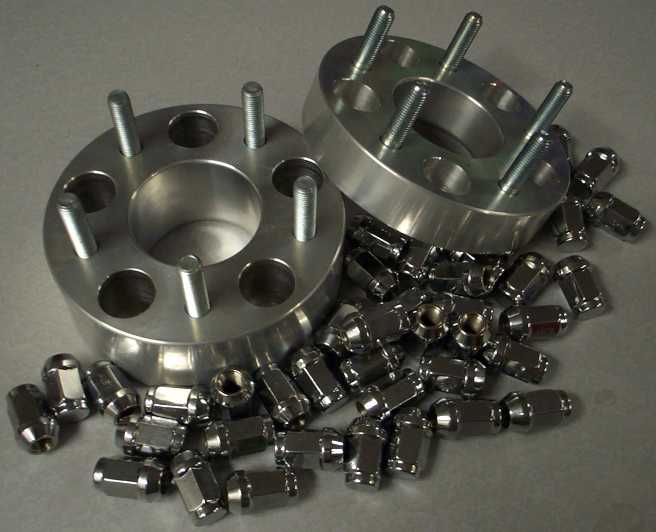 getting ready for 22s
22s were put on. after riding them for a few days they were shaking pretty bad so i just decided to take em off and go for 24s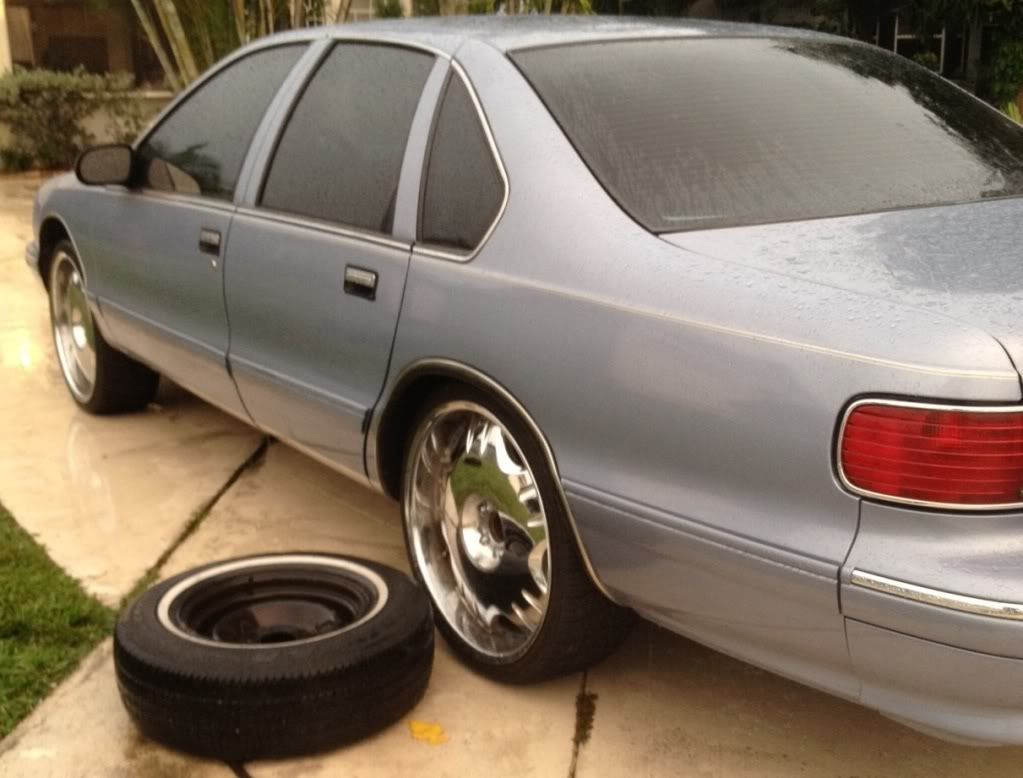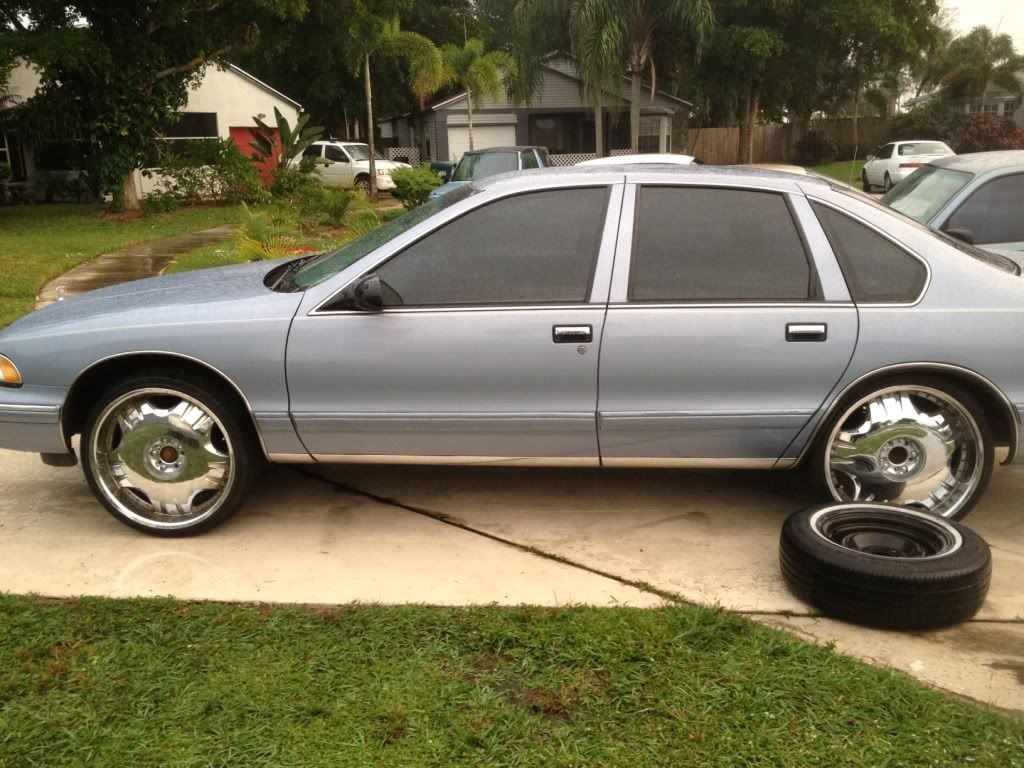 picked up some 24s. they each have 10 inserts that i have yet to paint and put on the rims. soon though
next was to tackle the monte carlo steering wheel swap (which i hadnt heard of till i saw bat96chevy's video on youtube, big inspiration and thanks for the help)
getting ready (this tool + steering wheel puller makes life easier)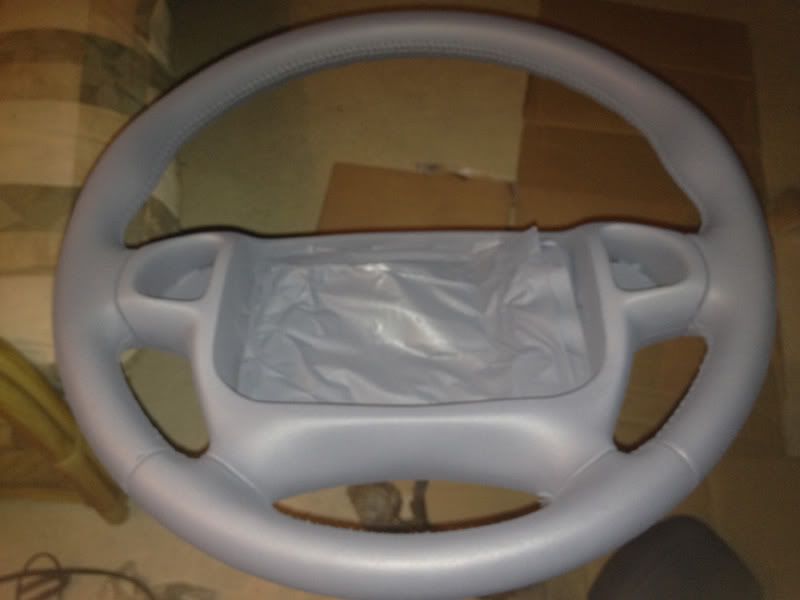 diving in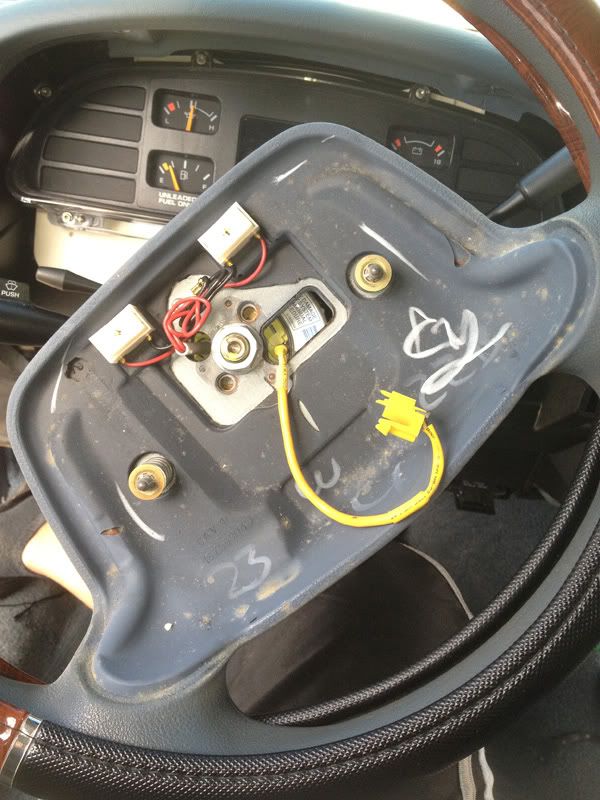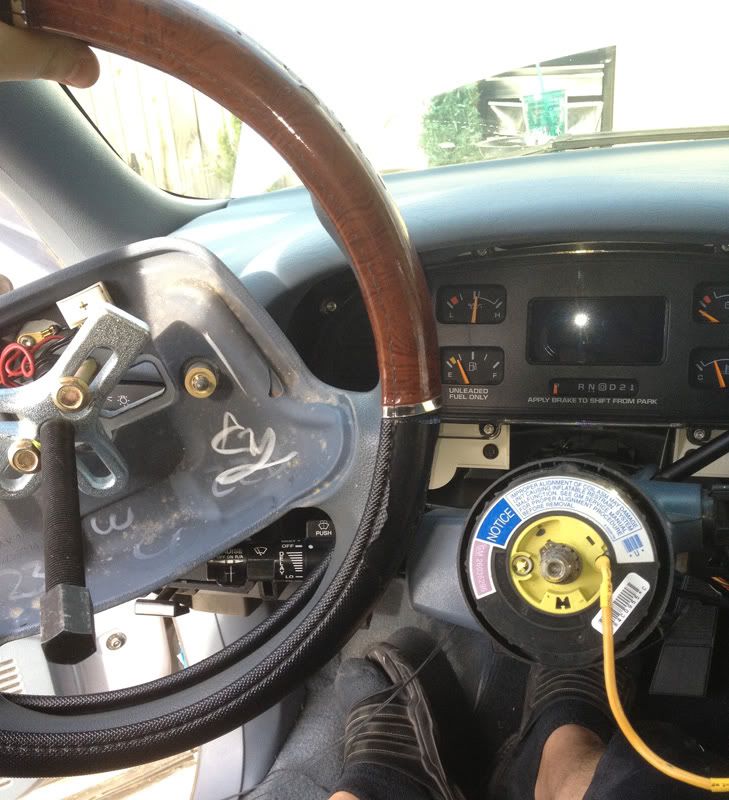 then after playing with the clock wheel and getting the wires down the column i finally got it
---
Last edited by Kilgore; 12-22-2011 at

10:05 PM

.
next was getting speakers and speaker pods. painted the speaker pods with SEM and had to cut the door panel up a little and install some phoenix gold comps. paint looks like a closer match in person, pics makes it seem more off than it actually is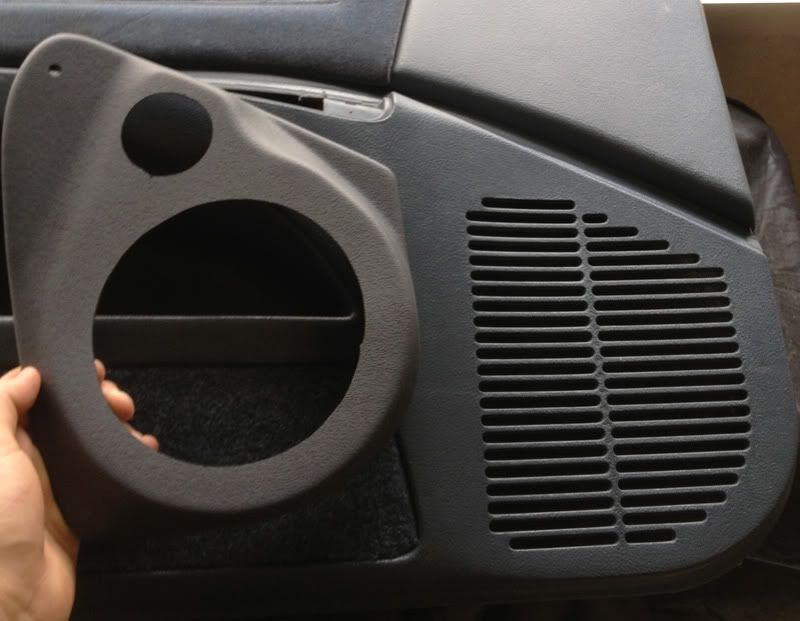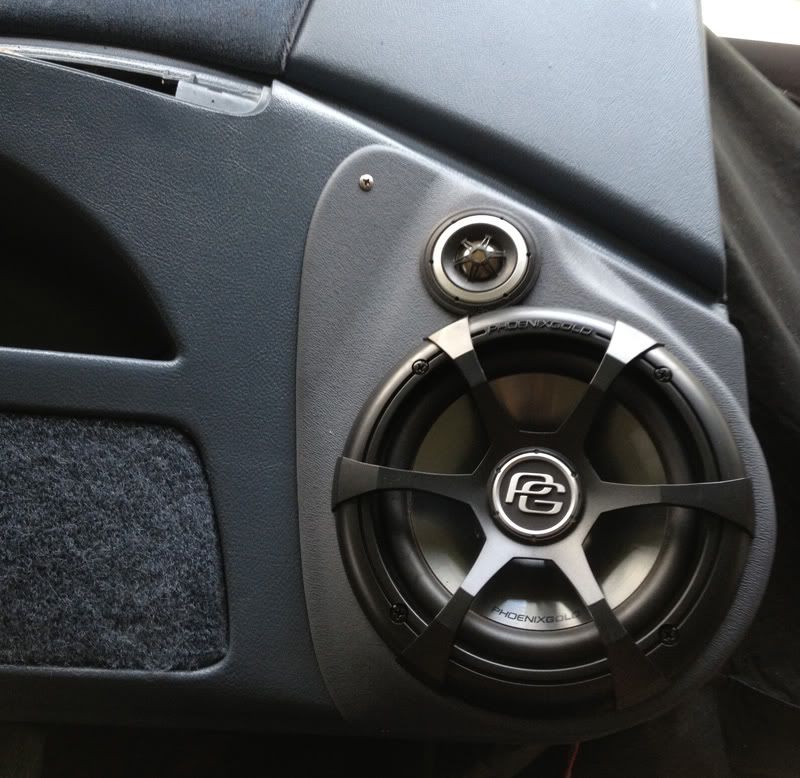 then it was the stereo...
bought a stereo install kit from wal-mart along with a factory harness adapter. installed my old alpine head unit... then realized it didn't support steering wheel control for the monte carlo steering wheel swap...
then i browsed some car audio classifieds and found a pioneer head unit that does... bought the head unit, axxess steering wheel control adapter, and a relay to do a parking brake bypass so i can play video while driving (was easier than hooking it up properly)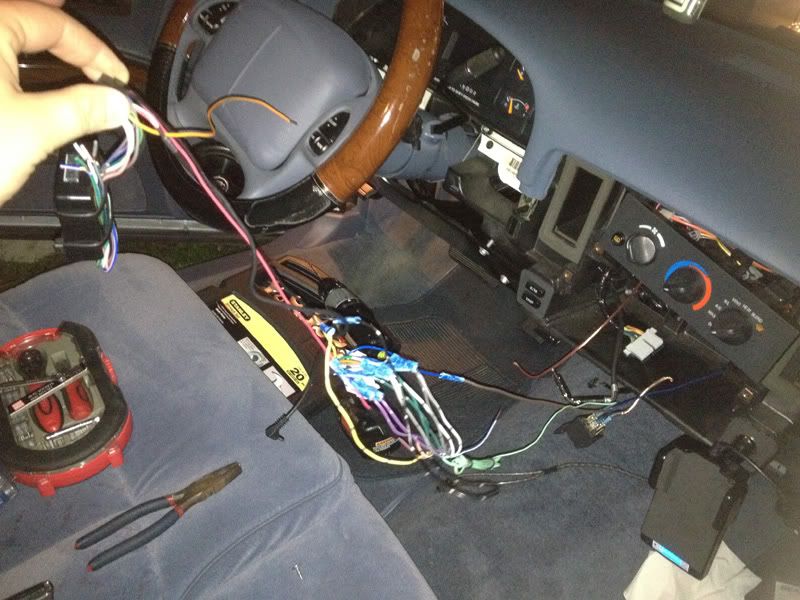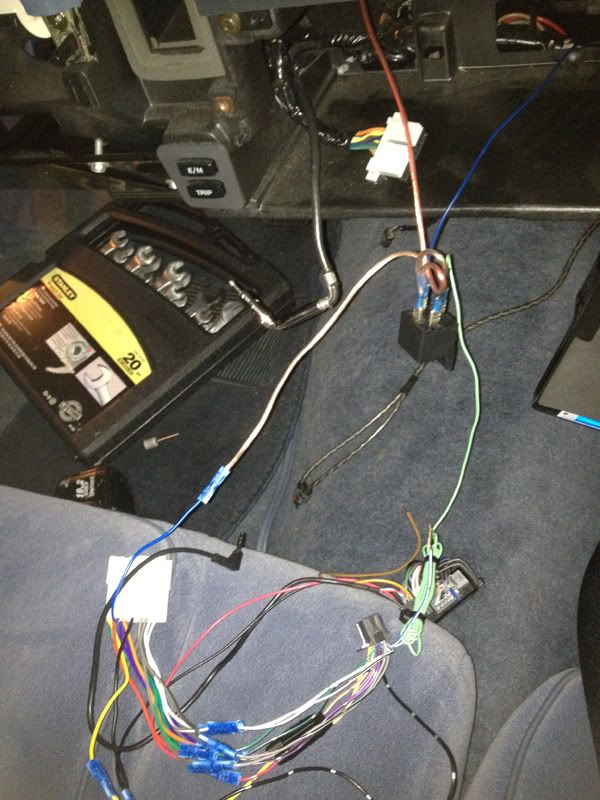 then i decided i was going to add a center console... spent a day at three different junk yards building a complete blaze console. took it home, pressure washed it, disassembled, painted, reassembled and realized i didn't like the way it would sit in there... at least im only out a days worth of work and $13.50 that i paid for the console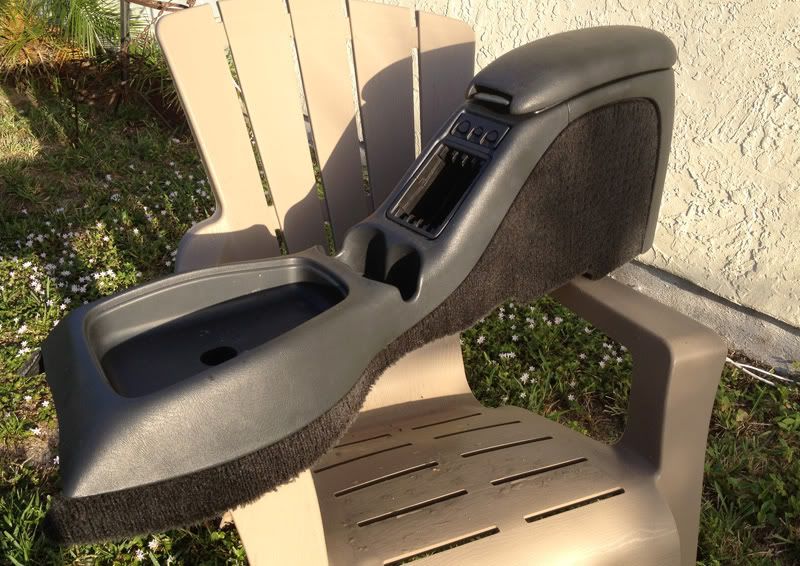 ---
Last edited by Kilgore; 12-22-2011 at

10:11 PM

.
Posting Rules

You may not post new threads

You may not post replies

You may not post attachments

You may not edit your posts

---

HTML code is Off

---