Junior Member
Join Date: Apr 2012
Posts: 6
9c1 not starting, is there a factory engine disable alarm?
---
I just dropped off my 95 9c1 caprice at the body shop to get painted. It drove fine like normal but after they took off the doors, hood, trunk lid, bumpers and such, it would not start. They said it would crank but not turn over and ask me if there was an alarm of some sort that would be causing it not to start because it was disconnected. they haven't had time to look more into it because there's a lot of body work to do to get ready to paint. I figured I'd ask the experts here and see what you thought the coincidence of removing doors N such and having the car not able to start. thanks for any input.
Senior Member
Join Date: Jul 2005
Location: Los Angeles
Posts: 3,423
9c1's do not have systems like that. Mine has a hidden kill switch but if that were the problem it would not crank. The most likely answer is that the shop disconnected something. Make them find it and fix it. Good luck.
---
Jim B.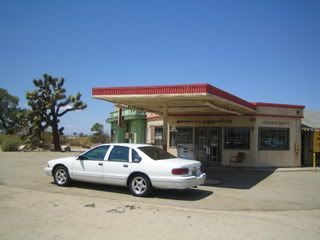 '95 9c1, pcmperformance.com 93 tune, Dynomax Ultraflo catback, K & N box filter, LT4 KM, 160 stat, 3.08 Posi.
Junior Member
Join Date: Apr 2012
Posts: 6
Thanks! That's what i was thinking but needed to make sure.
Senior Member
Join Date: May 2003
Location: east coast, US
Posts: 223
something they disassembled must have had a ground attached to it....I think one of the major 9C1 grounds hooks up to the fender
Junior Member
Join Date: Apr 2012
Posts: 6
Thanks coppcarz, im going by there tomorrow and will pass this info along to the shop
Junior Member
Join Date: Aug 2007
Posts: 11
Check the wiring harness behind your license plate area that runs down under the car. I believe it is for the fuel pump. I recall having the same issue when I disassembled my car for paint years ago.

Then, find another bodyshop, because if they can't figure out something so basic, good luck.
Look for the fuel pump ground that attaches to the driver side trunk hinge support. Maybe they disconnected it or it came loose when they popped the trunk lid off. Listen for the fuel pump when you turn the key on to see if it's priming.
Junior Member
Join Date: Apr 2012
Posts: 6
Thanks blackdog and goldmaster! Great info!
Posting Rules

You may not post new threads

You may not post replies

You may not post attachments

You may not edit your posts

---

HTML code is Off

---