Senior Member
Join Date: Feb 2008
Location: Sacramento 916
Posts: 283
WTB: 1988 Chevy Caprice Brougham LS
---
Want to Buy
1988 Chevy Caprice LS Brougham
I'm looking mainly for a 88 year ONLY! Please
I may Consider a 87, or 89. No 90' Box caprice (I do not like the door mounted seat belts)
I'm located in Northern California, Sacramento to be exact.
I'm willing to do a bit of traveling or have a good friend of the family that owns a car transporting business bring it to me.
States/ and cities I'm looking to possibly buy from
Oregon: From Portland all the way down to Medford
California: From the border up North down to San Diego
Nevada: Las vegas, Reno
Arizona: Tucson, Phoenix
New Mexico:
Texas: Dallas
Mainly looking for running cars only, little to no body damage or rust. I can deal with a little fading/chipping paint.
No low lows or Donks. Stock suspension, and stock wheels and tires. No cutting on the body for your big wheels or Hydros.
I would like all Exterior trim and Interior trim to be there and in tact. Not looking to get a car and have to put it back together when I get it here.
Interior does not have to be perfect, but at lease the carpet and seats be in somewhat decent condition.
I would like something with a healthy and strong motor and trans please.
I trying to work with a budget of $2,000 Tops.
Shoot me a PM on here to contact me, or email me at
iiirelliii@gmail.com

Please have lots of pics ready, If you are out of state. Since I cant come look at the car I would like to see as many pics as possible.
Thanks.
I am looking for one of these with the leather interior package.
LS with package
---
I always loved these cars - had a 1990 LS with the leather package. All white, got in in 2001 with 7200 miles. Sold it with 32K miles 3 years ago.
Everytime I see one I get reminded
---
96 DCM Impala SS
96 Cadillac Fleetwood, Triple Black w/ Sunroof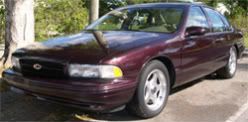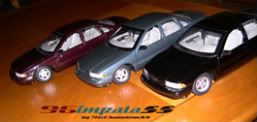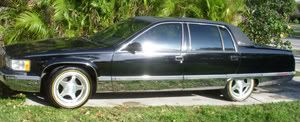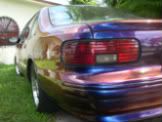 Senior Member
Join Date: Oct 2004
Location: STL, MO
Posts: 3,612
It's not in one of your preferred states, but you may want to check this one out...
http://stlouis.craigslist.org/cto/1718393317.html
Quote:
1988 ls brougham caprice (Illinois)
read carefully before you email me with bs, i won't answer 2 bs, 1988 ls brougham quarter top LSbrougham 1owner car ac just recharged, new tires,new flowmaster exhaust, new carb, new radiator,oil change coolant flushed, all service records as well as the original paperwork when the brougham was prchased new, only been in the midwest for 2months this isTHE NICEST CAPRICE out there not like the bondo rust buckets u see out there factory leather interior flawless LSBROUGHAMS are rare not like the basic 1's taking offers dumb offers won't even get a reply back
---
2005 Pontiac GTO
Senior Member
Join Date: Feb 2008
Location: Sacramento 916
Posts: 283
That one is pretty damn clean, buddy probably wants way more then my budget price of $2,000. Which I know I can do cause when I usually seen 87's or 89's a lot here in cali they usually want 2k for it.
I found a 88 but they want $1,895 and it has rear quarter damage.
All that needs to be replace and door too it looks like, plus no telling if there is any frame damage.
Just my luck too, if it didnt have that damage I would be on my way to get it today.
Senior Member
Join Date: Feb 2008
Location: Sacramento 916
Posts: 283
Bump, still havent found anything. Might just get me a monte carlo ss instead
My dad has an 89 but it isn't a brougham. Very solid runner, clean underneath and inside. Minor body damage. I think he is looking for 1700 or so, it in Illinois.

Can get pics if you are interested.
---
Norm Anderson

1996 DGGM......all stock, but back in the game!!
1996 BBHP#2/383.....SOLD!!
1994 DGGM Woody wagon.....mostly stock.....SOLD!!
1968 Impala Sport Coupe.....383/700R4.....SOLD!!
1995 DCM BBHP #97.....SOLD!!
1995 LAB Caprice wagon.....SOLD!!
Senior Member
Join Date: Feb 2008
Location: Sacramento 916
Posts: 283
Naw, I'm only looking for a LS Brougham. Thanks though
Senior Member
Join Date: Feb 2008
Location: Sacramento 916
Posts: 283
GOT IT!
That's a clean one. They are pretty hard to find for a decent price these days.
---
1994 Buick RMS Limited
Posting Rules

You may not post new threads

You may not post replies

You may not post attachments

You may not edit your posts

---

HTML code is Off

---