Senior Member
Join Date: Jan 2010
Location: Pottstown, PA
Posts: 854
Quote:
i got a stack of maintenance reciepts too with my roady. still ran into some fuel pump wiring harness problems and some stuff i still have yet to solve with the motor.
I'm pretty sure the wiring for the fuel pump is a common/known issue. Sure you can find a solution on here if you search.
What kind of motor issues?
---
1995 Roadmaster Wagon
1972 Ford LGT 100
Senior Member
Join Date: Sep 2005
Location: Kissimmee, florida
Posts: 413
Junior Member
Join Date: Dec 2009
Posts: 8
wagon
---
Quote:
Originally Posted by
Thelyricist720
View Post
Nice but to high $$$ IMO.
My sedan....just a thought on how they can look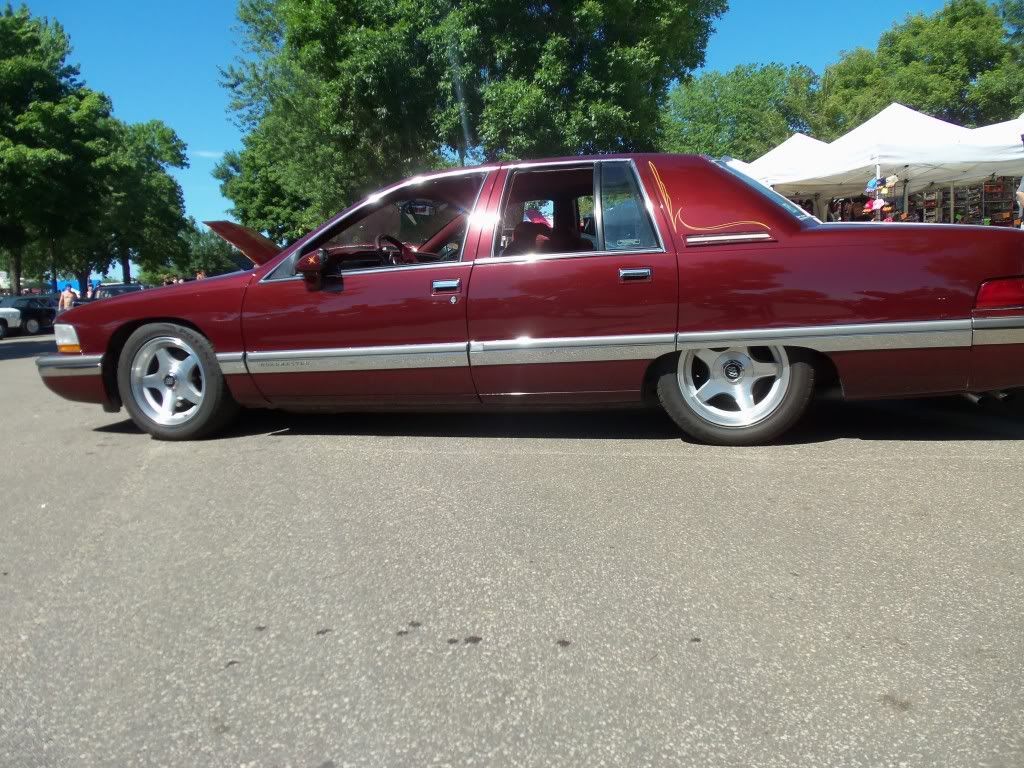 ---
Scotty Lee ISSCA# 2240

1992 RMS, True Cat-delete duals with Hooker Aero Chambers, SS whls w/Potenza's. Sprint Springs Bilstein Shocks. 3rd place trophy winner at the BCA show
1993 Ford Explorer 2WD
2008 Impala
1999 Victory V92-Patriot Guard Rider
Truck Driver & Firefighter as well
---
I would get the RMS
---
95 DCM Impala SS, G2 Cold Air Induction,G2 power pulley kit w/ v-belt ,G2 throttle body plate, G2 air foil,G2 Valve Cover Breather,pcmperformance tune, 160 thermostat,Borla Full Stainless Steel Exhaust, tri-y headers, 12 way Bonnie, air pump delete, 91 Caprice tailights SSittin on TIS 06's 22's
# 3,683 of 18,365
http://www.cardomain.com/ride/229728...ellville-ga-us
Quote:
I would get the RMS
another vote for RMS
---
ISSCA# 930
Member
Join Date: Dec 2010
Location: Akron, Cleveland OH
Posts: 68
Dude Really?

This is a Buick we are talking about, of course bigger is better and you must have the biggest.

A chevy or olds maybe a sedan but a Buick, has to be the biggest, dot eh wagon.
Wagon > all
---
Ray
__________
1992 Caprice Wagon - Gloss Black/Satin Red
The Roo Wagon

Project List:

LS1/T56 swap in progress.
Senior Member
Join Date: Jul 2010
Posts: 289
I don't know why I'm the first to say it, but I'm just going to get it out of the way.

Buy one of both, its inevitable.

The chrome is always shinier on the other side of the bumper.

B-Body buicks are like Lay's potato chips. A bag is a ton of fun, even the crumbs.
---
"You guys wanna make jokes, or watch me haul ass?" - rut
Junior Member
Join Date: Mar 2012
Location: Central Cali
Posts: 9
The wagon... if you can find a clean one.
Posting Rules

You may not post new threads

You may not post replies

You may not post attachments

You may not edit your posts

---

HTML code is Off

---