Engine Longevity - Bragging Rites
---
My 96 DCM SS has 279,870 miles and has never had any major ENGINE work....

Still Runs Extremely Strong.

What HAS Been Changed:

Water Pumps - 4 - Happily under "Mr. Goodwrench" Warranty (Also Mr. "G" on my A/C Compressor !!!)

OptiSpark - 1 - Changed @ 200,000 Miles "Just Because it was time" (Used OEM Replacement)

Plugs and Wires - 2 - Once @ 100,000 Miles and Once @ 200,00 Miles "Because it was time"

EGR - Once @ ?????? Miles "Because it failed"

Idler Pulley (Belt Tensioner) - More than I can count ~ Maybe 6 ???

Exhaust Manifold Bolts - ALL - Done with heads on, Welding Nuts to Remove Broken Bolts

Harmonic Balancer - Once @ ~ 150,000 Miles - Outer part was "slipping"


---
Last edited by pjslover; 10-30-2012 at

03:39 AM

. Reason: Corrected "Idler Pulley to Belt Tensioner" - ADDED ENGINE to "any major work line"
You have to put on another 100k to get close to me. 94 Fleetwood: original manifold bolts, alternator, power steering pump, 1 water pump, original opti changed @ 250k, & still running.
Impressive....I can only hope, mine is just broken in at 120K.
---
Taxes are not levied for the benefit of the taxed.


\'96 IMP SS BBB ,Stock, airbox is swiss cheese, K&N filter, Ultra Flows.
Senior Member
Join Date: Jul 2004
Location: IL
Posts: 1,040
pics...or your lying.
---
96 BBB CAI spintech ss304 exhaust,Tri-ys, Hotchkis everywhere,3:73s with eaton, 1.6cc/ls2 springs, black imp rims,dennys d-shaft,
98 Lumina 9c3, beater sold!
06 Impala magnaflows k/n
96 9c1 gone, not forgotten
96 BBB sold
ISSCA #2461
221k on my gold wagon.
---
1995 Gold Caprice Wagon
1991 White Caprice Wagon SOLD
1991 Olds Custom Cruiser Wagon Sold
1995 RMW under construction
2004 Impala SS
2012 Chevy Terrain SL2
1974 BD-5T WIP SOLD
the last time the cluster lit up it showed 225,000 on my caprice, I don't know how accurate it is though, I also don't know what all has been changed. I noticed that the water pump looks new and all the front end components look new, tie rod ends, idler arm, ball joints etc.. and when I got the car it had a burnt up 4l60e trans.
---
1995 Caprice 9C1, LT1, T56
Senior Member
Join Date: Jun 2012
Location: Bonita (San Diego), CA
Posts: 194
Pics - Of What ?
---
What pics would prove my assertion? And why would i lie, what would be the point?????
Check with Mike Lukens down in SoFaSSt . . . He is pushing 350,000 if he hasn't already passed it.
---
Howard Rothstein
1996 Impala SS Signature Series
ISSCA Member 00147 (Founding Director)
NAISSO Life Member 1907
DeepSouthSS
Atlanta INC
Senior Member
Join Date: Jul 2005
Location: Los Angeles
Posts: 3,425
308,000. I have replaced, ball joints, transmission at 220,000, 2 water pumps, 1 steering pump, MSD Cap and rotor, radiator, heater core, 160 Stat with pcmperformance.com tune, Dynomax Ultraflo SS Catback, LT4KM, K & N box filter, Delco wires and plugs, both fan motors, A/C clutch. Otherwise, usual maintenance like brake pads, oil and filter changes(Mobil 1 0w-40) and chassis lube.
Engine still runs very strong and sounds great, still doing daily driver duty. Most of the time, if I pull out of the driveway I am going to drive 60 or more miles. I think being driven on the highway a lot in a rust free environment helps with longevity.
---
Jim B.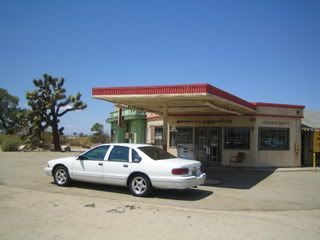 '95 9c1, pcmperformance.com 93 tune, Dynomax Ultraflo catback, K & N box filter, LT4 KM, 160 stat, 3.08 Posi.
---
Last edited by fbi9c1; 10-30-2012 at

01:36 AM

.
OP, I cannot believe you still have the original belt tensioner!
What happened to EGR valve? My original EGR valve had bad diaphragm but never set a code. The replacement valve has fine diaphragm but sets 32 code occasionally. Go figure.
---
There's nothing as permanent as a temporary solution.

1995 Cadillac Fleetwood Brougham 118,XXX miles.
Posting Rules

You may not post new threads

You may not post replies

You may not post attachments

You may not edit your posts

---

HTML code is Off

---