1996 impala code p1441 problem and questions
---
I went out and started the car I have not really been driving it but once a week but I have been starting it up and letting it run daily.
The check engine light came on.
took the car to auto zone got it scanned code p1441 popped up
which is - Evaporative Emission (EVAP) System Flow During Non-Purge.
been researching fixes on here and a few other sites and
pretty much same info check solenoid and lines and charcoal canister purge valve may be stuck open etc.
only thing is I dont know where half this stuff is but will eventually will
if anybody has pics would def help as you can tell not the best with cars but am deadset on learning as much possible use to just pay mechanics for the smallest ****... until I realized I dont have the money to be doing that lol
anyway as I started my search for loose/cracked vacuum lines
I came across this I dont know if this has anything even to do with my problem but it didnt seem right maybe wrong.
this is a picture of the line im referring to...
after giving a very sight tug it came off very easily.
here it is off I tryed to put it back on it went on but its very loose doesnt seal/plug tight.
does this have anything to do with my problem.
also just to add the guy at autozone cleared the code
so right now the cel is off. I also was going to buy a new gas cap and probably still am but when I went to see if it was tight and took it off there was no pressure just unloosened maybe that could be it?
so all in all
anybody that has had this problem any tips/pics of where I should be looking and what has helped your situation and what am I looking at pricewise if I have to change out solenoid / purge valve/ lines
need this done asap
gotta get emissions in like a week and a half
---
Last edited by Knight703; 02-22-2013 at

04:50 PM

.
Senior Member
Join Date: Jun 2004
Location: Virginia
Posts: 369
That's your PCV valve. I don't think it's the cause of the CEL.
Quote:
That's your PCV valve. I don't think it's the cause of the CEL.
is it suppose to be that loose?
Senior Member
Join Date: Oct 2004
Location: STL, MO
Posts: 3,612
Quote:
That's your PCV valve. I don't think it's the cause of the CEL.
That should not be a PCV valve. It should be just an open elbow. The PCV valve on LT1 cars is in the intake manifold, not the valve covers.
Quote:
is it suppose to be that loose?
No. You can buy a new grommet for the VC at any auto parts store.
---
2005 Pontiac GTO
yea I was looking at the diagram on the radiator
forgot what it was called but was not the pcv. will update tomorrow
what it is.

will try and get replacement for it.

still tracking down and trying to get fixed
Senior Member
Join Date: Jul 2005
Location: Los Angeles
Posts: 3,424
Have you checked and/or replaced your gas cap?
---
Jim B.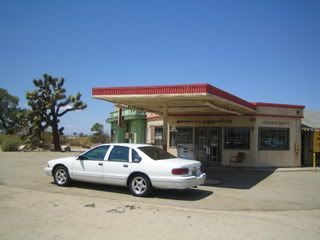 '95 9c1, pcmperformance.com 93 tune, Dynomax Ultraflo catback, K & N box filter, LT4 KM, 160 stat, 3.08 Posi.
have not replaced the gas cap yet plan on doing that though.

thing is like I said the guy cleared the code so right now the cel
is off.

I found a somewhat damaged rubber connector
changed that.

does anybody know the name for the grommet in the picture I posted above.
so I can purchase one from autostore

could not find it on the diagram.
Check the rubber elbow coming off the TB, they dry up, deteriorate and create a leak.
---
CarISSMA
(Carolinas Impala SS Motor Association)
President
1991 White LSX Wagon
- (HIS) A.K.A "The Abomination" / Reaper
1991 White SS Wagon
- (HERS) SS Nose-SS Wheels-3.23 POSI-Clear Corners-Silverstars-Tinted Windows
ISSCA Member
#2499
Posting Rules

You may not post new threads

You may not post replies

You may not post attachments

You may not edit your posts

---

HTML code is Off

---