pm sent
---
1991 9C1 Caprice: Phat Daddy
1995 9C1 Caprice: (RIP): Flat Fatty
Got a price list at all? Interested in Quarter Panel Side Scripts Fuel Rail Covers, Shift knob with auto adapter. Throw us a price list.
---
Ryan "Ginn" McGinnis
Walkaround of My Car
1996 DCM Impala SS - 1 of 12,180 - Build Date: 1996-07-19
Vogtland - Bilstein - 255's Up Front - 285's Out Back
CPT L2 Trans - PCMforLess Tune - Clear Image Budget Headers
Pypes Street Pro Catback
Second Car: 2002 Chevrolet Avalanche
Winter Duty
I am really digging the black door pulls.

EDIT- How much for the shifter knobs too? Thanks.
---
Shawn
96 Impala SS
- 355 Forged bottom end, LPE211 cam, Heads and Intake Ported By Tad, TunedByTad, Vigilante, VacModded 4l60 built by Remac, 3.73, CIA headers, Bolt On's
62 Suburban
---
Last edited by DeathmobileSS; 10-12-2009 at

09:05 PM

.
Quote:
Originally Posted by Vendeuce
PM me to see what prices and quantities can be worked out.
Sent PM
---
Johansson Gerena
1995 Impala DGGM SS
S0LD
One of the 4442 for 1995.
9-2-00-original join date.
ISSCA member #2259
Quote:
I am really digging the black door pulls.

EDIT- How much for the shifter knobs too? Thanks.
The shifter knob is nice, I have one on my car.
---
Las Vegas Impala SS Club - SSincitySS.com
1996 Impala SS, Powerdyne Supercharger 6 psi, 3.73s, Snow Performance water/meth injection, Borla catback, F-Body MAF, Grotyohann long tube headers, Magnaflow cats, Hotchkis springs/front & rear sway bars, Bilstein shocks, Vigilante 3000 stall TC, Wilwood brakes, 20in Budnik Fontana's, and a couple of polished items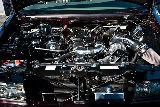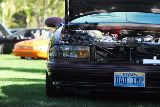 how much for black impala ss door pulls, black radiator shroud, and Black SS Water Pump cover shipped to 30683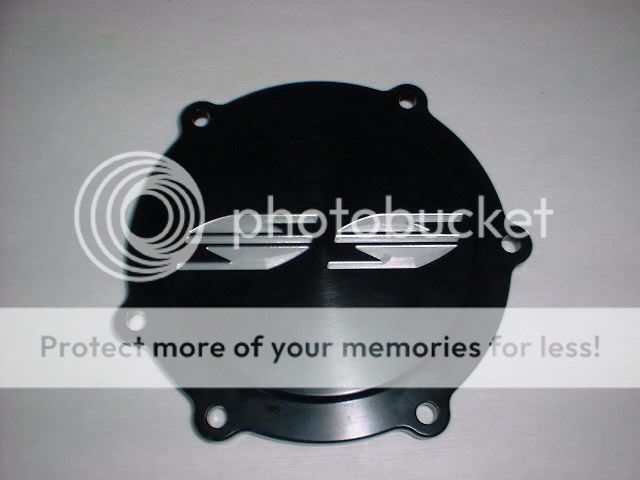 ---
1996 Impala SS 121K miles:
Gen II Tri-Y's, No Cats, Yukon 3.73 w Auburn Pro, bored 52mm TB w/ Air Foil/Bypass, Spintech ProStreet 6000, 8.5mm MSD wires, Delco Plugs, C3Fab Extended Arms, Vogtland springs, Bilsteins, AIR Delete, PCMforless Tune, LT4 KM, Hypertech 160* stat, Viper Alarm, Impala #31,960 Built: 9-13-96

---
Last edited by udownwitk; 10-12-2009 at

10:44 PM

.
Member
Join Date: Dec 2005
Location: Oklahoma
Posts: 62
I'd be intereseted in silver MAF ends
---
Assuming they are stock size and priced right
IM interested. In the fuel rail covers also how much?
---
95 DGGM SOLD 115K
95 DCM DD SOLD 89k
96 DCM SOLD 77K
95 DGGM NEW TO ME 30K
96 BBB 383 SOLD
95 DCM SOLD 165K
95 DGGM NEW DAILY
Im intrested in a few things, however if everybody is pm-ing and getting prices how is a group purchase gona work. can you give us details on how we can get a group purchase going?
Does it have to be the same item or can it be random items, and how many?
and can you give us a price list so we can see what were set to save if we meet your group rates. Thanks
---
She has a few years on her, has gone under the knife for a couple nice enhancments and loves to wear nice shoes. her backside is bigger than most not everbodys cup of tea but but im a freak that way. she aint one of these young fillys or asian gals putting around town pretending to be cool cause there a newer make and model, like to make noise and only drink the premium. she's more of a family gal. but even then, she still gets all the compliments and knows how to make an entrance.
Posting Rules

You may not post new threads

You may not post replies

You may not post attachments

You may not edit your posts

---

HTML code is Off

---