im in.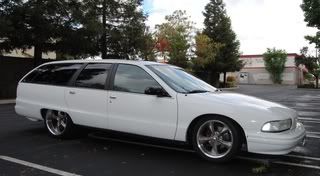 ---
She has a few years on her, has gone under the knife for a couple nice enhancments and loves to wear nice shoes. her backside is bigger than most not everbodys cup of tea but but im a freak that way. she aint one of these young fillys or asian gals putting around town pretending to be cool cause there a newer make and model, like to make noise and only drink the premium. she's more of a family gal. but even then, she still gets all the compliments and knows how to make an entrance.
---
looking good bruh
---
95 DCM Impala SS, G2 Cold Air Induction,G2 power pulley kit w/ v-belt ,G2 throttle body plate, G2 air foil,G2 Valve Cover Breather,pcmperformance tune, 160 thermostat,Borla Full Stainless Steel Exhaust, tri-y headers, 12 way Bonnie, air pump delete, 91 Caprice tailights SSittin on TIS 06's 22's
# 3,683 of 18,365
http://www.cardomain.com/ride/229728...ellville-ga-us
My share from the 2012 ISSCA Nationals
---
---
Last edited by IMPALO; 01-07-2013 at

10:12 AM

.
Senior Member
Join Date: Sep 2009
Location: Fair Oaks, CA
Posts: 1,369
Quote:
Well Nash kicked my a** last month, so I'll try this again...
Man I love this car!
---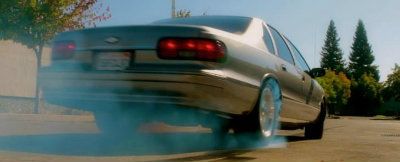 95 9C1:
Purchase Price: $1k -- T-56, AI 190cc Heads/cam, 355 Bottom End, 58mm BK TB, Intake Ported by AI, CIA Quad-1 Long Tubes w/ Export Pipes, 3:73s, Eaton Truetrac, SS Rearend (width), Eibach Springs, Bilstein Sport Shocks, PPM Front End, C3Fab 5/8 Extended Control Arms, SS Interior...
53 Studebaker Starliner:
sold!
69 Grand Prix
Thanks st95ss
---
R.I.P.96 IMPALA SS BBB R.I.P.
burned in my driveway in 2000
"96 DBL S" F.A.S.S.T/Region Of Doom
1996 Impala SS #2 "LUNA*SS" INC Cen*Cal
Quote:
That DCM is looking mighty SSexy bruh
Quote:
Man I love this car!
And Nash too...(I can't quote more then two people...)
Thanks for the compliments guys!
---
Las Vegas Impala SS Club - SSincitySS.com
1996 Impala SS, Powerdyne Supercharger 6 psi, 3.73s, Snow Performance water/meth injection, Borla catback, F-Body MAF, Grotyohann long tube headers, Magnaflow cats, Hotchkis springs/front & rear sway bars, Bilstein shocks, Vigilante 3000 stall TC, Wilwood brakes, 20in Budnik Fontana's, and a couple of polished items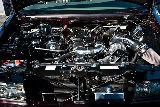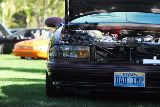 too many nice rides in here. i think ill sit out on this one
Senior Member
Join Date: Apr 2008
Location: HUMBLE,TX
Posts: 4,805
IN..
---
---
1995 IMPALA SS for sale 12k obo
Houston
Here's One For YA!!!!
---
[IMG]
[/IMG]THE BADDER BOWTIE
[IMG]
[/IMG]
---
John Rafteseth aka: BIG DADDY
PRES. OF THE 8 SEC. CLUB!! & SSHS 14 BIG DOG CHAMP
8.678 ET @ 167.00 MPH ~ 4,242# with my a$$ In It!!!
THE QUICKEST IMPALA SS ON THE PLANET!!!!!



Senior Member
Join Date: Jun 2010
Location: Southwest Mo
Posts: 1,173
Impalo- great pic! would have liked to see the sunny side of the car. i think that flat black is to dark in the shade.
Bad Bowtie- If you dont win this month please keep trying. Definatly has ROTM written all over it
---
Text me if you need any paint & body advice or a shoulder to cry on. 417-489-3379
Visit My Facebook page to see my shop pictures
http://www.facebook.com/?ref=home#!/profile.php?id=100003576533065
---
Last edited by Nashsurecanpaint; 01-08-2013 at

10:20 AM

.
Posting Rules

You may not post new threads

You may not post replies

You may not post attachments

You may not edit your posts

---

HTML code is Off

---