new girl from mo
---
I just purchased a 1996 ss. I have always wanted one of these cars and finally bought one! The hubby plans on a full suspension swap and a few other "mods" I currently live in Springfield, MO.
Welcome to the forums new girl!
---
95 BBB (4SSALE)
96 DGGM
96 DCM
95 DGGM WAGON
96 BBB - LS BEASST
Cali-SS
ISSCA#2212

Banned
Join Date: Nov 2012
Location: Bradenton, FL
Posts: 1,000
Be prepared for the sausage-fest
---
It's all good I am use to it lol I've been at the drag strip since I was a child I can handle it!!! I lam one of those girls that will get right in there and hold my own
Like RaSSbot said, welcome! FYI 96 is the best year and DCM the best color! Look up BambiSS on here, she will be happy to have another female to help her battle with guys (not that she really needs help!).
---
Las Vegas Impala SS Club - SSincitySS.com
1996 Impala SS, Powerdyne Supercharger 6 psi, 3.73s, Snow Performance water/meth injection, Borla catback, F-Body MAF, Grotyohann long tube headers, Magnaflow cats, Hotchkis springs/front & rear sway bars, Bilstein shocks, Vigilante 3000 stall TC, Wilwood brakes, 20in Budnik Fontana's, and a couple of polished items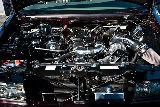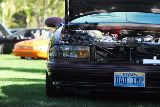 I totally agree on it being the best year and color!!@ I will look her up! Thanks for the input.
Senior Member
Join Date: Feb 2001
Location: South Central Texas....By Way of the South Side of Chicago!!!!!
Posts: 20,003
---
Quote:
.......I've been at the drag strip since I was a child I can handle it......
Then you'll fit right in
.
Welcome!
KW
---
1996 BBB SS, 398ci Solid Roller LT4
1995 DCM SS, LS3 w/Custom CAI, V-max 90mm TB, TSP CNC Ported Heads, Lingenfelter GT1-1 cam, Headman Mid-length Headers, 2 1/2" cat-back, 3200 Circle-D TC, 3.42 gears (for now) -- 450 HP/400 TQ To The Wheels
2014 Chevy SS; 429ci LS3 -- 508HP, 455TQ @ the wheels....After Break-in Dyno & Track Results Pending
Someone say 96 DCM best year and color?
---
Agreed.


herss,

Welcome to the place to be.
---
1 of the 12,180 since March 1996.
Denise Milani is the hottest female ever created and put on this planet. Case closed.
Quote:
Originally Posted by
Got 'Cupcake' Bearings?
View Post
Sorry to break it to you but Metal is dead. The 80's ended a long time ago.
"I am Metal and I'll never die. We are Metal and we'll never die." -Ronald James Padovano
Senior Member
Join Date: Jun 2011
Location: Las Vegas, NV
Posts: 615
---
Welcome to the forum. Looks like i Found You first. watch out for the MISK Section.......
Good to see more females are enjoying these cars...
---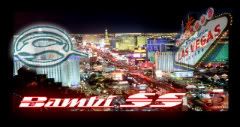 SSin City SS
Nataly
*1986 Chevy C10 W/ LT1 Conversion- HIS Daily
*1994 BBB -1SexySS* Fresh Paint*
*1995 DCM 383 Stroker-1FlySS* Fresh paint*
*1996 DCM Stock-1SickSS* Low Miler
*1996 DGGM Stock- Nats 96* My Daily