Complete your restoration with Coker Radial Tires on SALE
---
If restomods, authentic classic car looks and wide radials with white walls are really your thing and you are looking for a right set to complete your restoration, nothing will complement the look of your collector vehicle better than our set of tires by Coker. Producing the widest range of products including the truly vintage whitewall, redlines and white letter tires, that are available both in bias ply and radial construction, Coker ensures that you will find something to fit your needs and wants.

Restore the authentic look of your Chevy Impala easily, purchase four (4) BFGoodrich Silvertown Radial Tires and receive a $60 rebate.
This is a limited time offer valid till the May 20, 2017 only. Hurry up!
Make sure to complete
the following PDF
to redeem your rebate.
Senior Member
Join Date: Sep 2000
Location: Central IA
Posts: 2,258
The 1994-96 Impala SS - or 1991-96 Caprice, Roadmaster, or Fleetwood - did not use "vintage white wall, redline, or white lettered tires" with bias ply construction.

Know your forum audience, advertisers.

Now, if Coker would like to cater to this particular market, a 255/50-17 sized tire would be quite appropriate.
---
Mike - '94 BBB SS (RIP 06/16) - '95 DGGM SS - '96 DCM SS - '92 BBB Wagon
---
Last edited by threeimpalas; 03-22-2017 at

11:24 AM

.
Sure, I don't want to argue this fact. I decided to post it here on the forum because I keep seeing Caprice, Roadmaster and sometimes Impala SS on old school wheels with smaller diameter and white walls.
I agree, they should offer more sizes, so we could have a better choice of tire fitment. For now they have 215/75 R15, 235/55R17 and few other sizes.
Junior Member
Join Date: Jul 2013
Location: Centerville, OH
Posts: 2
I thought, surely no one has desecrated an SS with whitewalls. I was wrong.
Senior Member
Join Date: Jul 2005
Location: Los Angeles
Posts: 3,425
None of the cars pictured are ImpalaSS's. There are a lot of Civilian Caprices with L99's and people who aren't interested in performance. They like the wire wheel hubcaps and white walls apparently.
To each his own i guess.
---
Jim B.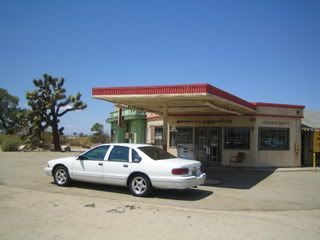 '95 9c1, pcmperformance.com 93 tune, Dynomax Ultraflo catback, K & N box filter, LT4 KM, 160 stat, 3.08 Posi.
Posting Rules

You may not post new threads

You may not post replies

You may not post attachments

You may not edit your posts

---

HTML code is Off

---