The big flat jug on top of the LT1... what's the purpose?
---
Hello everyone,

This has been boggling me for a while, I just now figured I should bring it up. but the title says it all. I dont really have a name for it, but that big flat triangular jug that sits on top of the engine that says "V8 fuel injection", what purpose does it serve?

I feel like it should have some sorta filter in it but seems upon inspection, like a big hollow piece of plastic that I have to unbolt and remove anytime I need to do some engine work. Today I found a plastic cap, roughly around the size of the hole the jug mouth fits in. I stuck the cap in the hole, tightened the fastener and my car seems to run fine as long as there is anything that can plug the hole. Am I missing out on anything by not having that jug on top of my engine?
---
Like Driving On A Cloud
Senior Member
Join Date: Jul 2005
Location: Los Angeles
Posts: 3,424
It's a Heimholtz Resonator to quiet engine sounds. It is known as home plate for obvious reasons. It does not restrict performance but if you remove it, you need to get a CAI. There are lots of threads on that subject. The reason the hole needs to be plugged is apparent if you look at the engine. Spend some time here reading about how your car works. Buy a Haynes Manual before you start messing around with it. Goodluck.
---
Jim B.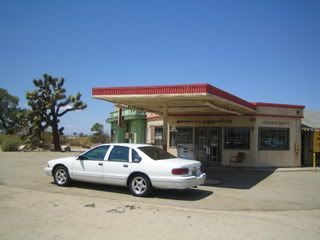 '95 9c1, pcmperformance.com 93 tune, Dynomax Ultraflo catback, K & N box filter, LT4 KM, 160 stat, 3.08 Posi.
Member
Join Date: Jun 2016
Location: NY
Posts: 41
CAI? I assume that means cold air intake, right?
That jug lets in cold air? lol
In the mean time, will I mess up my engine if I leave that cap in the hole before I look into getting this, CAI?
---
Like Driving On A Cloud
FBI pretty much nailed it.....its just a Baffle/Noise restrictor that the engineers added to the car. It also does/Did a good job at Dressing up the Engine Bay a little covering the top of the intake and gave them a good spot to Advertise that MPFI.
As he said, it's referred to as Homeplate and many just remove it when adding a Cold Air Intake system along with that other Square Baffle (first base) that sits on top of the Rad support. No need for it either, just a noise reducer.
See "Air Intake Modifications"......
http://www.goldsswagon.com/Impala%20...20Archives.htm
---
================================================== =============


'95 Caprice SS conversion - Bonny Buckets - 96 Column, Shifter and Console - 3.73 Gear and Herter tune - Z/28 Cluster - Blazer OH Console - Green/Pink bushings - Chromed Impala Wheels - Eibach Springs and Bilstein Shocks - Corvette Engine Dress - the list goes on and still more to do...it never ends.
---
Last edited by 4DoorSS; 08-18-2016 at

06:44 AM

.
Read through this since you sound like a new guy
TONS of info in here
http://www.impalasuperstore.com/naisso/ss_handbook.pdf
---
2011 ECIRS CHAMP
96 SS 160 thermo, TB bypass, UD pulley, Home depot air intake with K&N, Tri-Y's with high flow cats, Flowmaster mufflers(ugh came with the car), Pypes 2 1/2" tailpipes, Bryan Herter 93 octane tune
13.88@96.69 Cecil County Cold Drag Day 2014
Senior Member
Join Date: Apr 2001
Location: Moorpark, CA
Posts: 7,146
OP

You don't need to get a CAI, although many do, if removing "home plate", just plug the hole in the intake elbow as you did. A hockey puc fits, Skippy P-nut butter lid also

Both that large "home plate" and the square shaped one in the air intake system are intake noise reduction baffles. They have no performance +/- on or off the car. Just a visual thing
---
\'96 BBB 383/T-56
Senior Member
Join Date: Jan 2001
Location: St. Louis
Posts: 6,331
You must replace it immediately!

1. You are at risk of voiding your warranty.

and more important,

2. That god-forsaken ugly harness snaking around everything is - ugly.
2A.Homeplate is free.
2B.Any CAI is expensive.
2Bi. And then you still need homeplate.
2Bii.Or an even more expensive engine dress.
2Biia.Yes, google engine dress.

and most important,

3. Probee, already on board 2 months and 19 posts. Recess is over. Start Searching. And threads like this are for assing up the Misk.
3A. Hint: Misk is a misspelled contraction.

EDIT!
4.In 30-60 years the HP, FB, 90Elbow and airbox set will be worth $80 to restorers.
4A.Only if not swiss-cheesed.
4Ai. Google swiss-cheesed airbox.
---
\'96SS SOB: SSRI, Herter Tune, Tri-Y II, SLP SS, 3000 Edge, F/HO bars, METCO extendeds and CV MMC, Bilsteins, currently Vredestein Ultrac Sessanta (315/35 rear)
\'96FWB BUW-Butt Ugly White: SS Bars, METCO LCAs, Koni Reds, PowerTrax No-Slip
---
Last edited by 96 Black; 08-18-2016 at

12:54 PM

. Reason: Even More Important!
I just did this on my Roadmaster. Deleted the home base, but kept everything else.
If you go for an elbow that deletes the opening for the home base, as I did, you'll need to get one that has a hole for the opti vent, or just drill a small hole in a place that's well reinforced.
I kept everything else, and didn't swiss cheese the box.
I like that I can actually see the engine. I'm thinking that will be a great help in getting my impala going.
---
95 DGGM 396 Stroker, Eagle crank & rods, LT4 heads, LT4 intake, LT4 hot cam, Finish Line long tube headers, 2 1/2" exhaust, Big Baer brakes, 3.73 rear, Hotchkis lowering springs, Front and rear Hotchkis Sway bars, aluminum driveshaft, Metco aluminum boxed trailing arms, K&N, Gary's Cables, 42# Green Giants, T84's,T56 Magnum
Senior Member
Join Date: Sep 2000
Location: Central IA
Posts: 2,258
Quote:
...Today I found a plastic cap, roughly around the size of the hole the jug mouth fits in. I stuck the cap in the hole, tightened the fastener...
Welcome to the "Hockey Puck" mod circa 1994.
You will need to make sure that plug you used can withstand underhood temperatures, exposure to fluids such as oil, and the vacuum pulled by the engine at WOT.
A cheap alternative to getting rid of "1st Base" (the rectagular box between the air filter box and the rubber elbow) is to use a section of PVC drain/waste/vent pipe and a rubber coupler.
You don't
have
to get a cold air intake.
---
Mike - '94 BBB SS (RIP 06/16) - '95 DGGM SS - '96 DCM SS - '92 BBB Wagon
Junior Member
Join Date: Jul 2003
Location: Midwest
Posts: 28
There was an urban legend that the home plate and first base functioned as an air reserve during WOT. I think it was debunked here before the great crash in the time of all knowledge.

The home plate can be removed without adding a cold air intake, the hole just needs to be blocked. I have personally used a salsa lid.

If removing the home plate, don't remove the mounting hardware, just the plastic. I think the rest is holding the fuel rail in place.
Posting Rules

You may not post new threads

You may not post replies

You may not post attachments

You may not edit your posts

---

HTML code is Off

---