Discussion Starter
·
#1
·
Starting a build thread on my Shop Car, the Box Caprice. Going on it's third LSx based combo since I have owned it (5th motor combination overall if you count the SBC builds).
I will try my best to keep this updated in between shop work. It's hard to squeeze time in to work on it, but I have 90% of the parts to button this thing up and finish the fab work.
In addition to the updates, I am also keeping a running tally here on the bottom of the first page of what I have spent so far. Hopefully this will help anyone out who is looking to duplicate a similar combination.
Last Year:
Here are the highlights of last years mess of a build haha.
2004 4.8L LR4 200k Miles+
Comp Thumpr Camshaft
Brian Tooley Springs, Trickflow Pushrods
Holley Modular Mid-Rise
Garrett/ Precision Ancient 70MM
Turbonetics RG45
4" Fender-Exit
4L80e Manual Shift with a Brake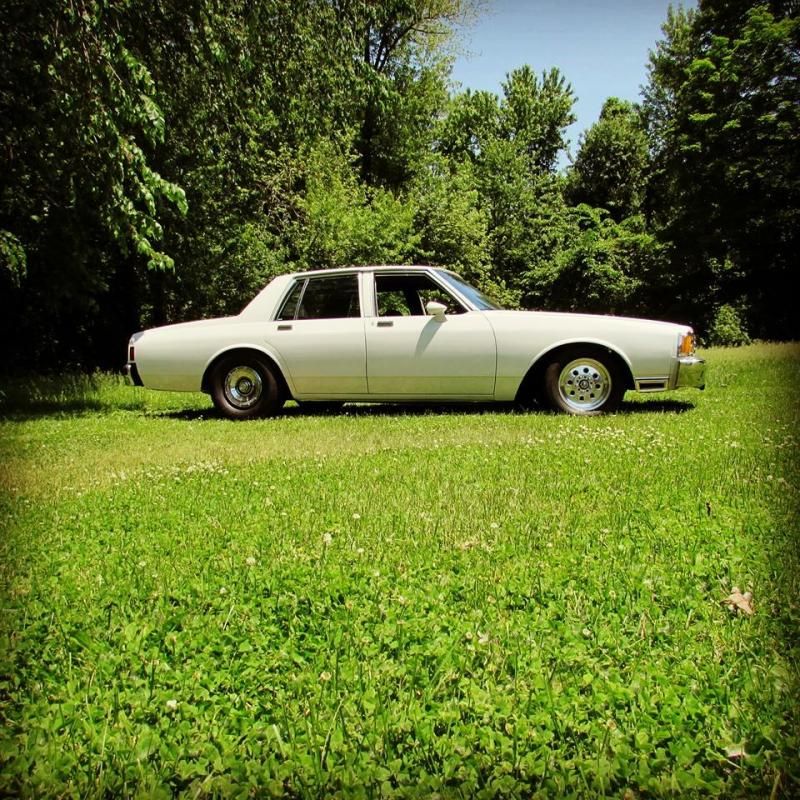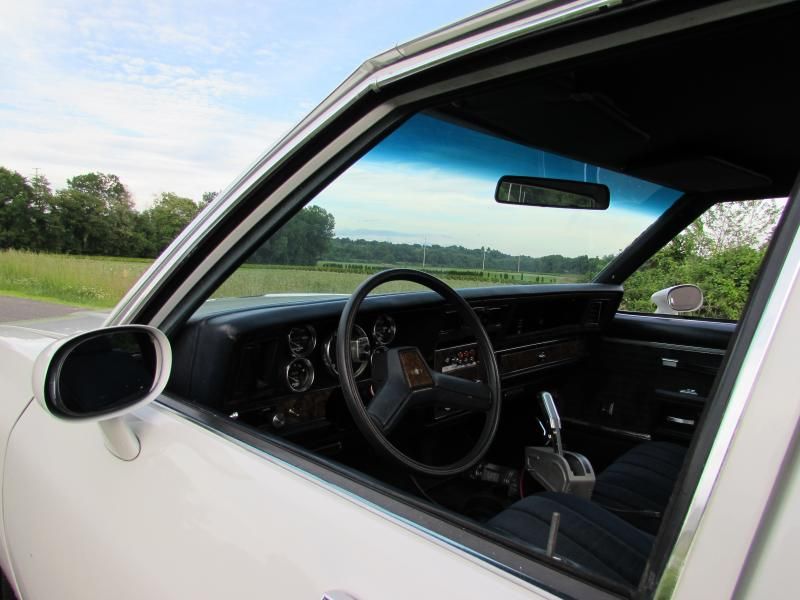 3rd Gear Burnout Turbo LSx Caprice Classic - YouTube
___________________________________________
Few pics of the current mock-up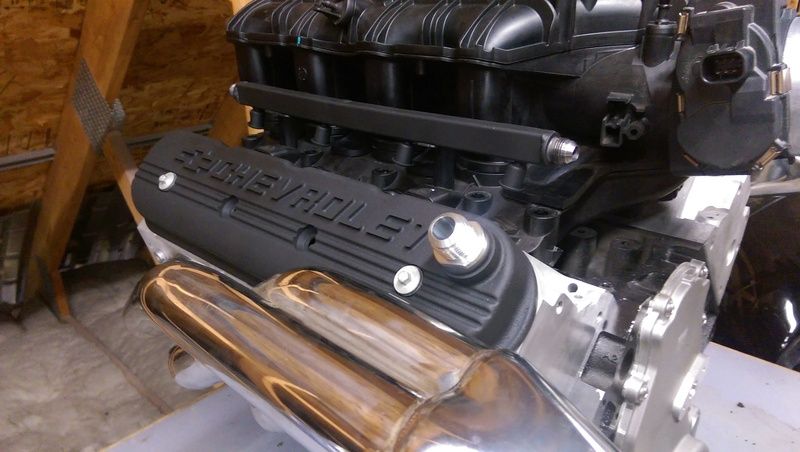 Quick run-down of the combo...
-2007 Aluminum 5.3 Just Freshened
(rings, bearings, decked hone and line bored. OEM Rotating assembly).
-243 Heads Resurfaced w/ BTR Platinum Spring Kit
-Cometic Gaskets and ARP Studs
-TBSS/NBS Intake Manifold
-EBAY China Headers Forward Facing
-Twin VS Racing China GT45s
(69mm compressor, 1.05 divided exhaust)
-Turbosmart 45mm Hypergates
-E38 PCM & Re-Worked Harness from 2008 LY6
-DBW 87mm Stock Throttle Body
-Built 4L80E
(TCI 300m Input & Reverse Pattern Full Manual Valve Body w/ Brake)
In order to get the turbos to light, I am going to experiment with blocking half the divided housing entrance to reduce the housing a/r. If on the back-pressure log it appears to be hurting up top. I will play around with slowly opening it back up. Similar to a manual "quick-spool valve" if you can imagine.
___________________________________________
Running Tally of Cost to Build:
-2007 5.3 LC9 -200.00-
(aluminum block, 243 heads, complete intake w/ 87mm throttle body; had a skip & no coils included)
-Modified TBSS/NBS Fuel Rails -100.00-
(welding labor and parts on modified OEM stainless rails with welded -8AN fittings for return system)
-Ford Racing 80lb Injectors -300.00-
(purchased used. Previously installed for dyno time only)
-2008 LY6 Harness & ECU & TCM -25.00-
(paid 100.00 & sold TCM for 75.00)
-ZR1 3Bar Map Sensor -Free-
(previously used on another project)
-New DBW Pedal From GM -45.00-
(used vin from harness/ ecu donor vehicle)
-Custom Grind Cam from Geoff @ EPS -420.00-
(222/226 .604/.605 113+2)
-BTR .660 Lift Platinum Spring Kit -220.00-
(steel retainers)
-VS Racing GT45 Clones x2 -600.00-
(including gaskets and downpipe v-band & clamp)
-Turbosmart 45mm Hypergates x2 -675.00-
(7psi spring black)
-Ebay Forward Facing Turbo Headers -180.00-
(bought used from mock-up motor with hardware, v-band & clamp)
-Schedule 10 Reducers x2 -44.00-
(304 stainless 2.5"x2" for headers to hot side)
-Schedule 10 45* x2 -15.20-
(304 stainless 2" 45*)
-Schedule 10 Straight -Free-
(scrap 2" from previous build)
-GMPP Valve Covers -263.28-
(two left hand side w/ grommets)
Current as of 4/9/2015: 3,087.48