due to popular demand, many first time impala owners and even veteran owners still want to know how to fi the "fading odometer" all to well known in these 96 impalas. i took apart my cluster panel to show others how to fix the "Fading Odometer". I did a write up some years back because other write ups didnt seem clear to me nor did the impala superstore directions when many of us ordered the relocation resistor. so remember this is just how I did it, i'm sure others did it differently. also again mine is already fixed so i cant really show the old resistors. this was my first soldering job also. WARNING: the resistor gets super hot QUICK. thats why they went bad in the first place most likely. I relocated mine away from the circuit board. I'm sure others have placed it someplace else, mine has been working fine for 5 or 6 years now.
tools needed: 7mm socket and rachet adapter or straight handle adapter, radio shack $20 soldering gun, small 6-point star screw driver, relocation resistor most of us get from the
www.impalasuperstore.com
, and most of all patience.
two 7mm screws, take them out
notice 4 more 7mm screws holding the entire cluster housing in place, cant get this out so lets take the plastic trim loose.
notice my relocation resistor located away from the circuit board, i mounted mine with the stock screw that holds the housing in place.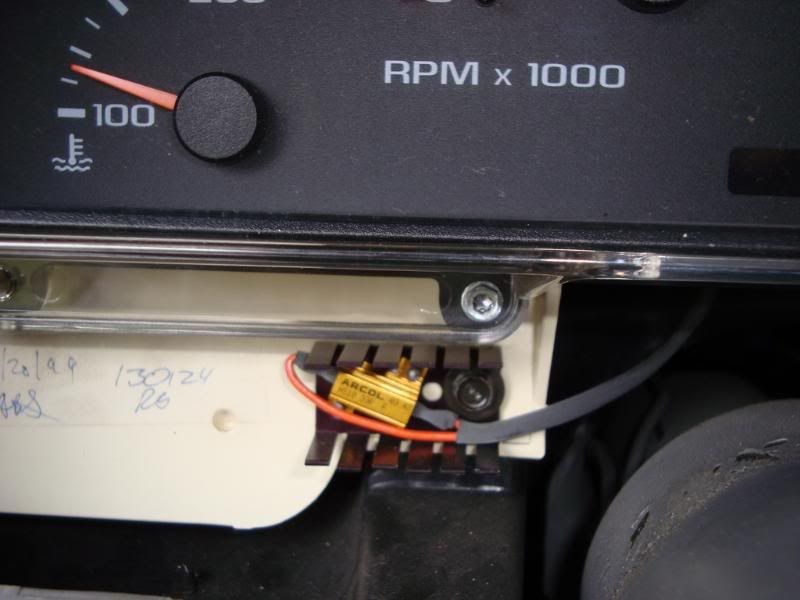 3 screws on the bottom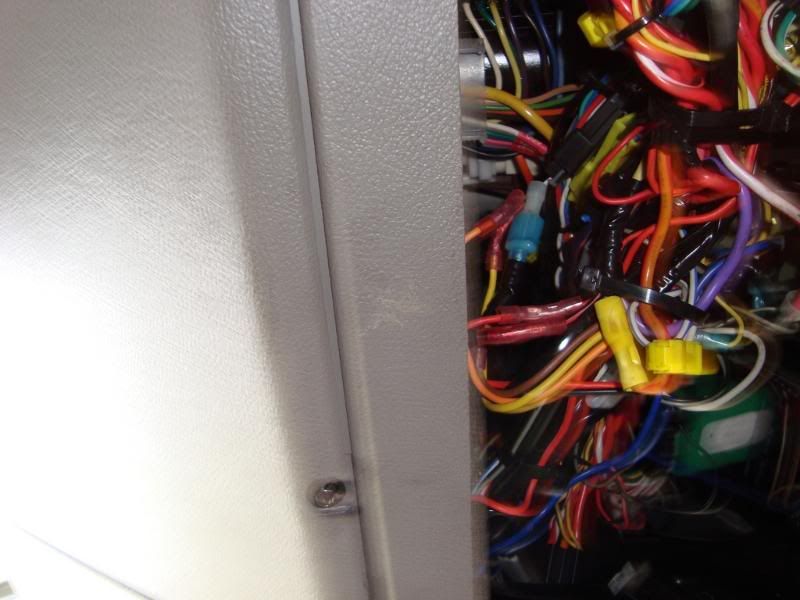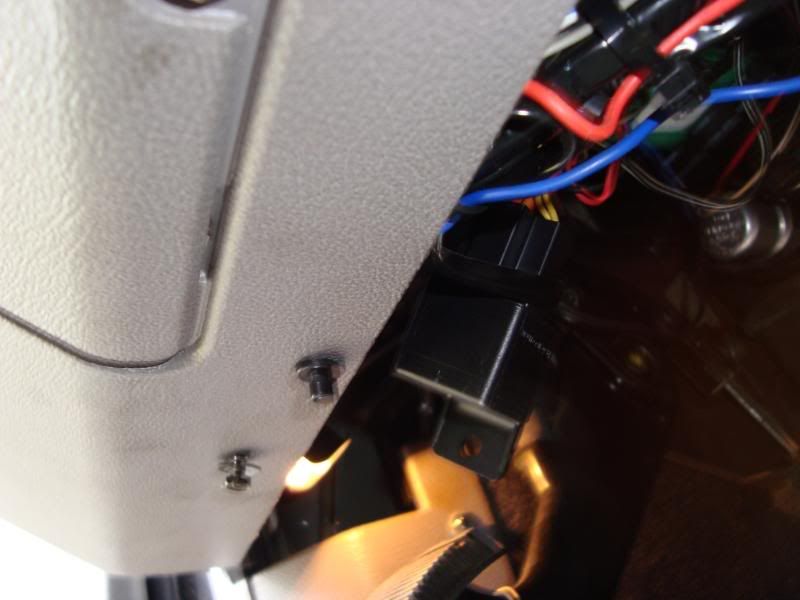 one screw on the side behind the fuse panel