My Black Interior (more pictures to follow, as weather clears up)
In 2003, A young lad purchased a 96 ss with 63k miles for $11,250 as a college graduation gift to himself…Dillard University in New Orleans, Louisiana to be specific…this pic is the only surviving Pre-Hurricane Katrina photo I have. Taken in front of my ex's house
At the time, I knew very little about cars and still only consider myself a novice at best. (My dad washed our cars with Dawn dish detergent WTF). Assisting my step dad is actually how I caught the bug (no homo, no I'm not talking about the Clap). He had a sweet lt-4 96 impala DCM with borla exhaust and more work than I care to write down here. He eventually sold it to his brother so it is still in the family. He currently has a 99 Pontiac Trans Am running mid 8s in the quarter and a 96 camaro running low 8s in the quarter….Yeah I know THIS THREAD IS USELESS WITHOUT PICS, so here ya go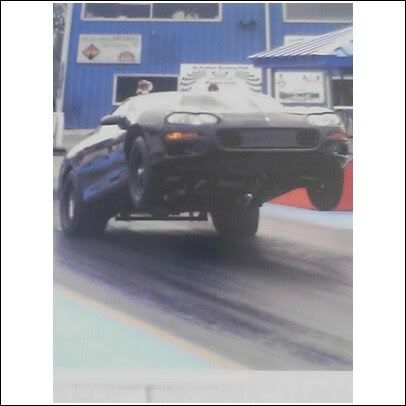 Anywho, being young and not knowing too much, the aforementioned Lad purchases a k&n intake and Flowmaster American Thunder Exhaust. While these upgrades satisfied his thirst at the time, our Hero had dreams of a SSICK street ride…
Anywho, 2005 comes along and Hurricane Kartina blesses New Orleans with 5-8 ft of flood water. I evacuated prior with my family and my SS, and was fortunate to not have lost any family and friends in the storm…a photo of the house I grew up in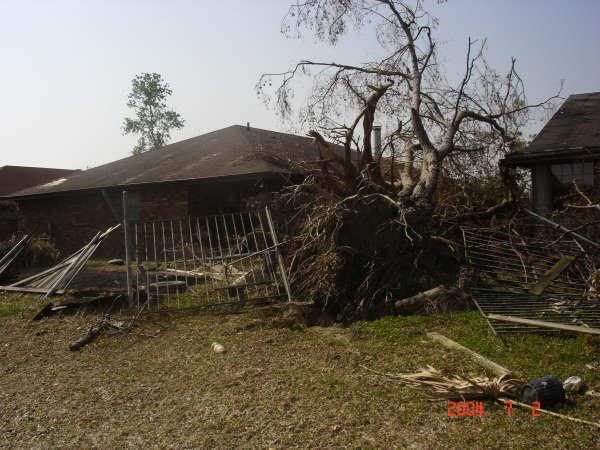 being homeless is about the most humbling experience anybody can experience
My project SS had been put on hold for quite some time. I am proud to say its finally back on track…with the forum and inspiration in the form of Punissher, BadBrad,SSon22s, and quite a few others I can't recall…Also i posted links to where i ordered materials to make the build possible. Hopefully it helps others looking to do similar projects.
By no means am i worthy of the BIG MONEY INTERIORS thread but here goes
95 monte wheel swap
http://www.cardomain.com/ride/621882/6
SEM Satin Black painted upper/lower dash and door panel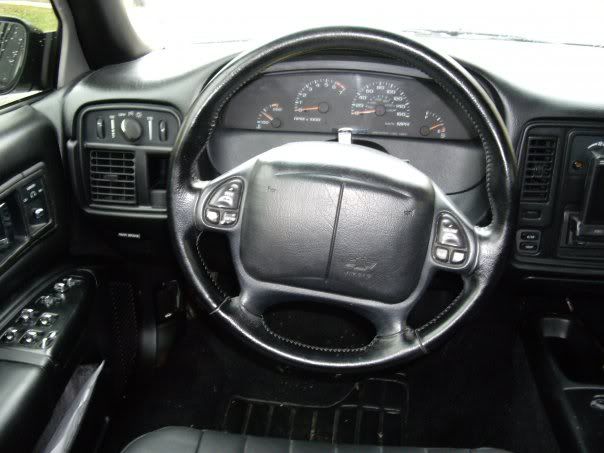 Suede headliner pics coming soon (didnt snap any as it began to rain)
material purchased from yourautotrim.com
SEM Satin Black Dash, Trim, Etc
www.yourautotrim.com
still need to sand, prep and paint upper grey window trim (as soon as i figure out how to get it off)excuse the mess in pic 2
Black Seatbelts courtesy of Bob94's upholstery guy in Texas…rewebbed and painted all sleeving etc to match….came out great
New leather courtesy of leatherseats.com, paid reg price due to the failing of the group purchase a few weeks ago…single tone black, black emblems
-took about 2 weeks from order to shipping
Shipped my emblems to SharpSS to powdercoat. Quick shot of the rear emblem. Two tone powdercoat in satin and gloss black finish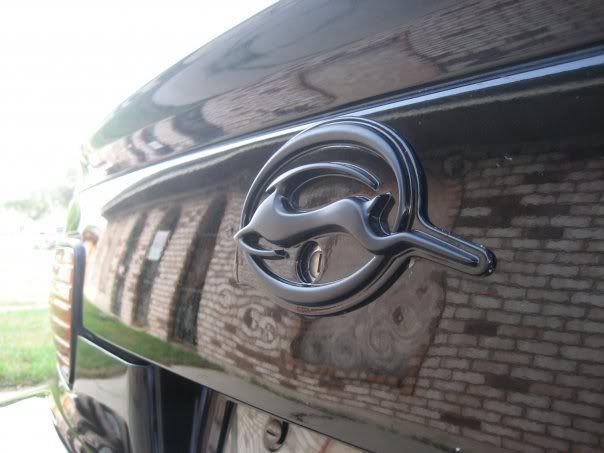 Finally, a pic as she sits now
in my opinion, not bad for 163k and original paint
and as with everyone else's projects, this thread is to be continued...
thanks for reading
Oh and a special shout out to my twin brother Vaughn (MUSSLE) a new member to the forum. He just purchased this beauty this past weekend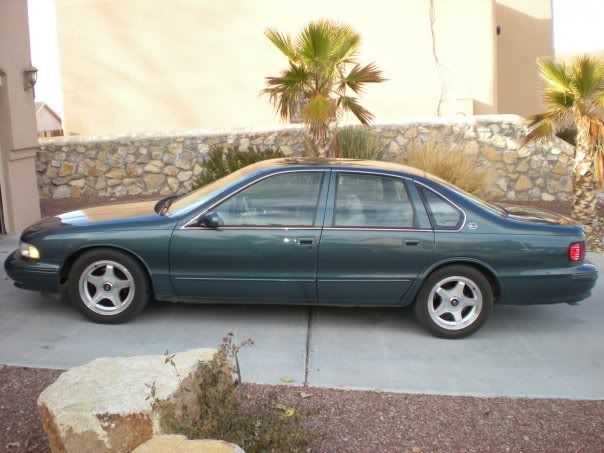 Feel free to give him as hard a time as you guys did with me as a NEWB!!!!