So I was one of the members that purchased a set of Aluminum bezels from Greg in addition to most, if not all, of the aluminum products he had made (i.e. AC vents, rear door vent, full set of bezels, dash knobs, etc) over 5 years ago.
I installed most of the items except for the door bezels because that set had an anodize black finish. My original plan and intent was to either color match DGGM or chrome.
I decided to engrave and chrome instead. So... to that end. I put my black anodized bezels up for sale once I was able to ascertain that I could get another set of aluminum bezels made albeit in raw finish which worked for me as my plan and intent had changed.
It should be noted that I was lucky enough and able to make this happen from start cutting chips to finished product in about month to 6 week timeframe. Those of you familiar with the processes will appreciate that part of the effort as much as the finished product. Keep in mind that I live Florida, work in the north Seattle area, and got most of the effort done in SoCal.
Enjoy...
Decided to sell anodized set once I ascertained I could get replacement bezels and which direction I was headed.
Machined parts arrive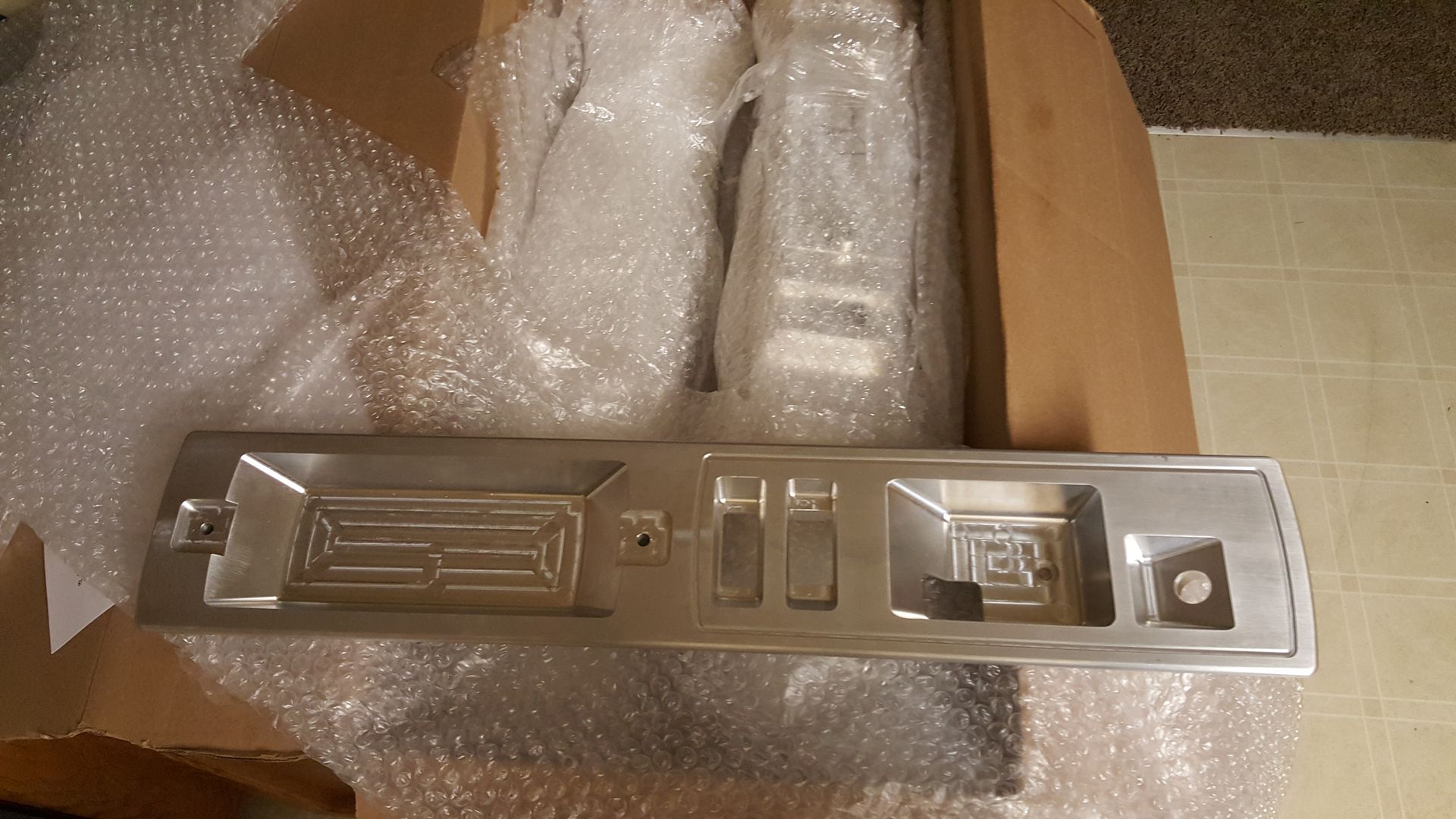 Polished work complete and personally handed off to engraver
Parts returned back from engraver then routed to chrome shop the night before I fly back to Seattle.
Parts ready this Monday (10-12-15). Picked up Wed morning.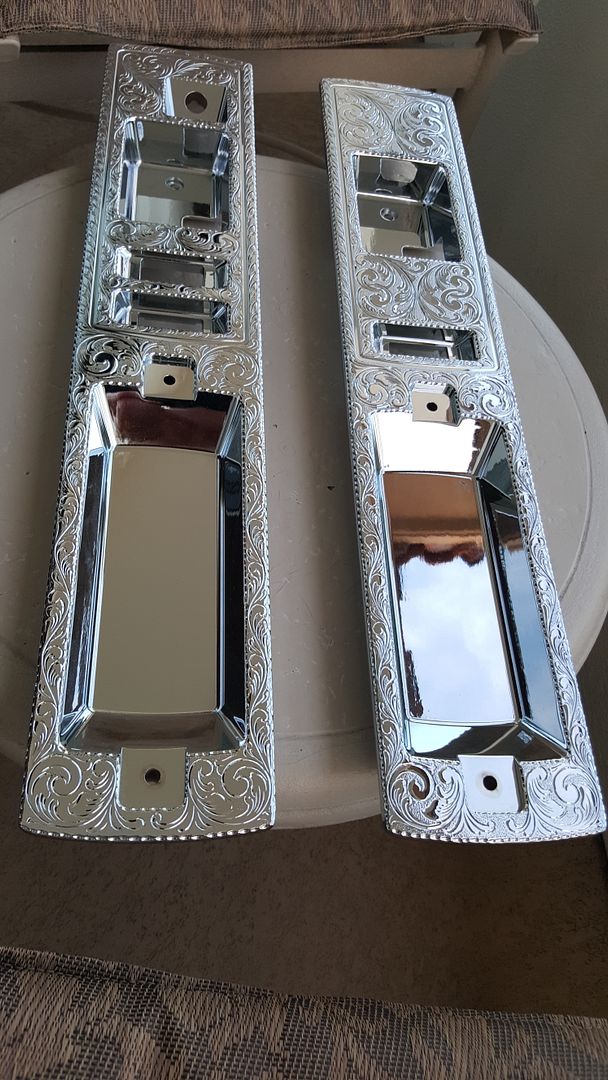 I'm taking the bezels back with me when I fly back to work at my "home" division. I'll contemplate one potential final step between now and then. Otherwise. I'll send them to Florida to get them installed on my SS.