Discussion Starter
·
#1
·
the story: i've had a set of headers i pulled off of my camaro sitting in my shed for @ 2 years. i don't know what brand. i suspect they're some late 80's summit or jegs brand header. they were chrome at one time. now vht black. the main reason i attempt this is the #2 cyl. kicks back hopefull away from my a/c e'nuff
i did have to cut the front half of my drivers side frame brace off
i didn't really have to adjust my brake lines at all
yes the pics are terrible
pass. side
driver side in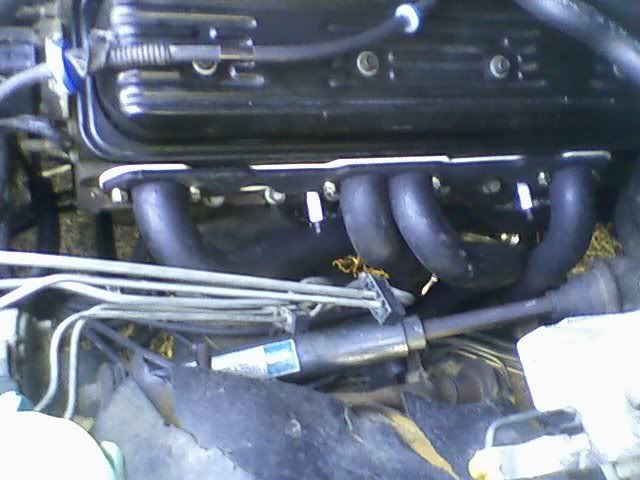 questions: #1 are the oil cooler lines at the filter clockable?
in an attempt at installing mystery headers i've found the #1 exhaust tube comes within @ 1/2 an inch of my oil cooler lines as they leave the fitting the oil filter screws into. can i rotate the fitting a little? underneath pic didn't make it.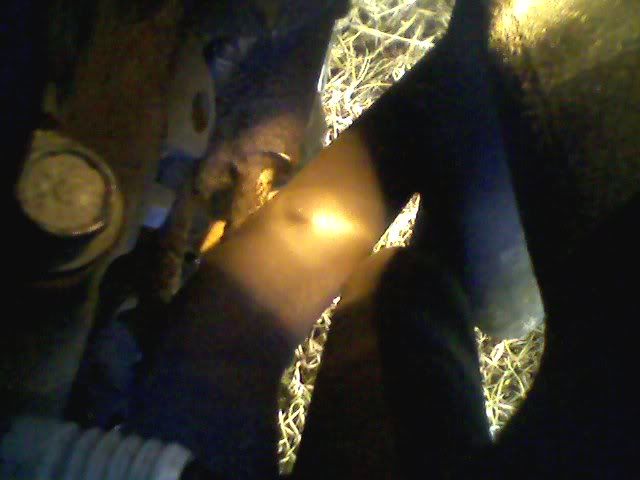 how the hell am i supposed to route my wires?
#3 and #4 cyl. are tight