BMR Suspension Polyurethane Differential Housing Bushings for 1964-1972 GM A-body, 1978-1987 GM G-body, and 1991-1996 GM B-body

BK043/BK044/BK045 - $39.95​
Reduce wheel hop, increase traction, and improve handling ability in your GM A-Body, GM G-Body, and GM B-Body with Differential Housing Bushings from BMR Suspension. Molded from 95-durometer polyurethane, the differential bushings are internally fluted to allow the grease to coat the inner sleeve and thrust surfaces under both normal driving and high-load situations. The BMR Differential Housing Bushings (BK043, BK044, and BK045) are designed to handle the high compression loads of hard launches and high horsepower, while offering plenty of articulation for great handling. The polyurethane material provides increased suspension performance with acceptable NVH levels. The BK kits are designed for street performance, autocross, drag race, and road race applications, or as a superior stock replacement bushing. When performance is a must, rely on BMR Suspension! Proudly made in the U.S.A.!
To preview all of BMR's high-performance suspension parts, please visit www.bmrsuspension.com, email

[email protected]

, or contact them at BMR Suspension, 928 Sligh Ave, Seffner, FL 33584, 813-986-9302, Fax: 813-986-8055.
​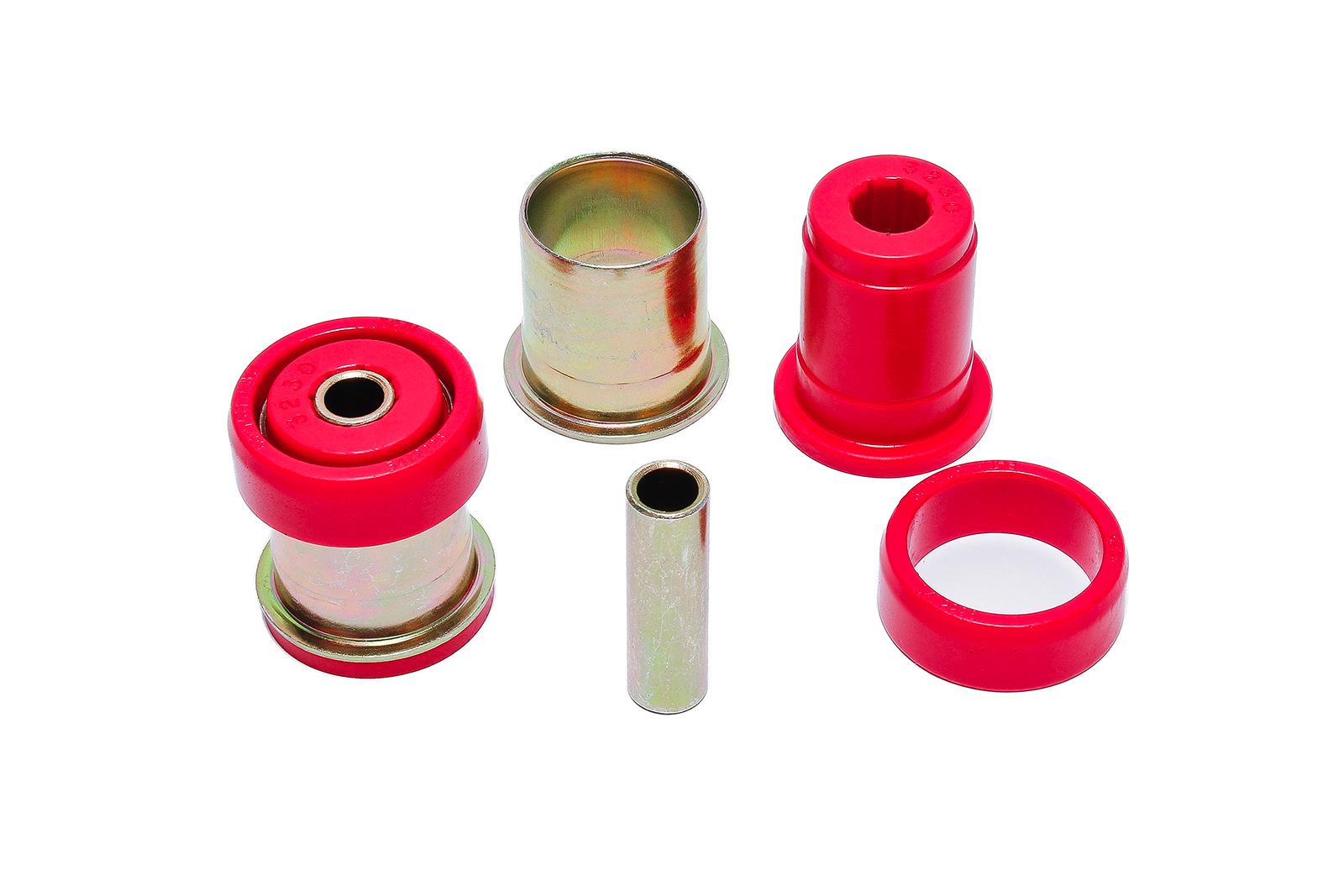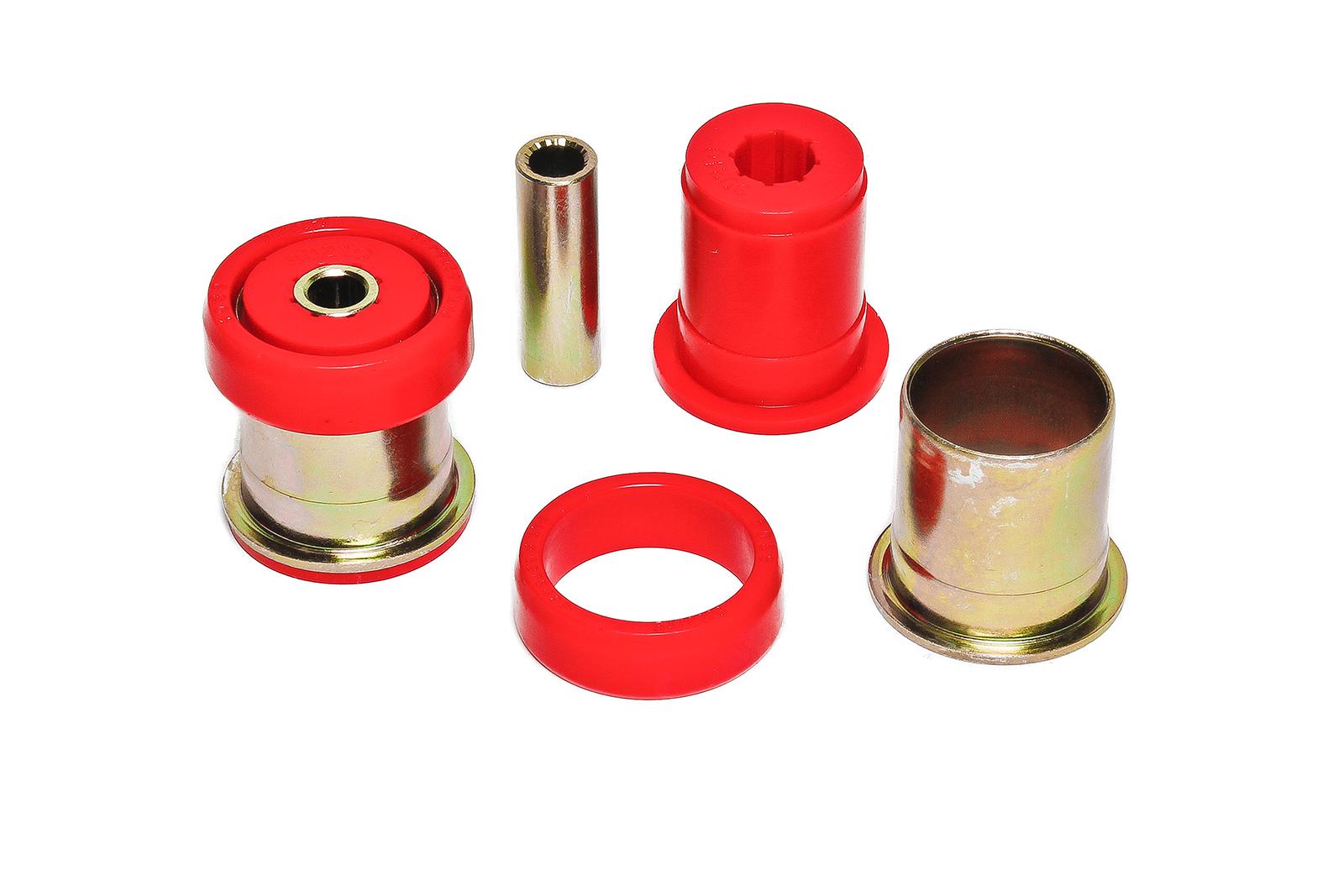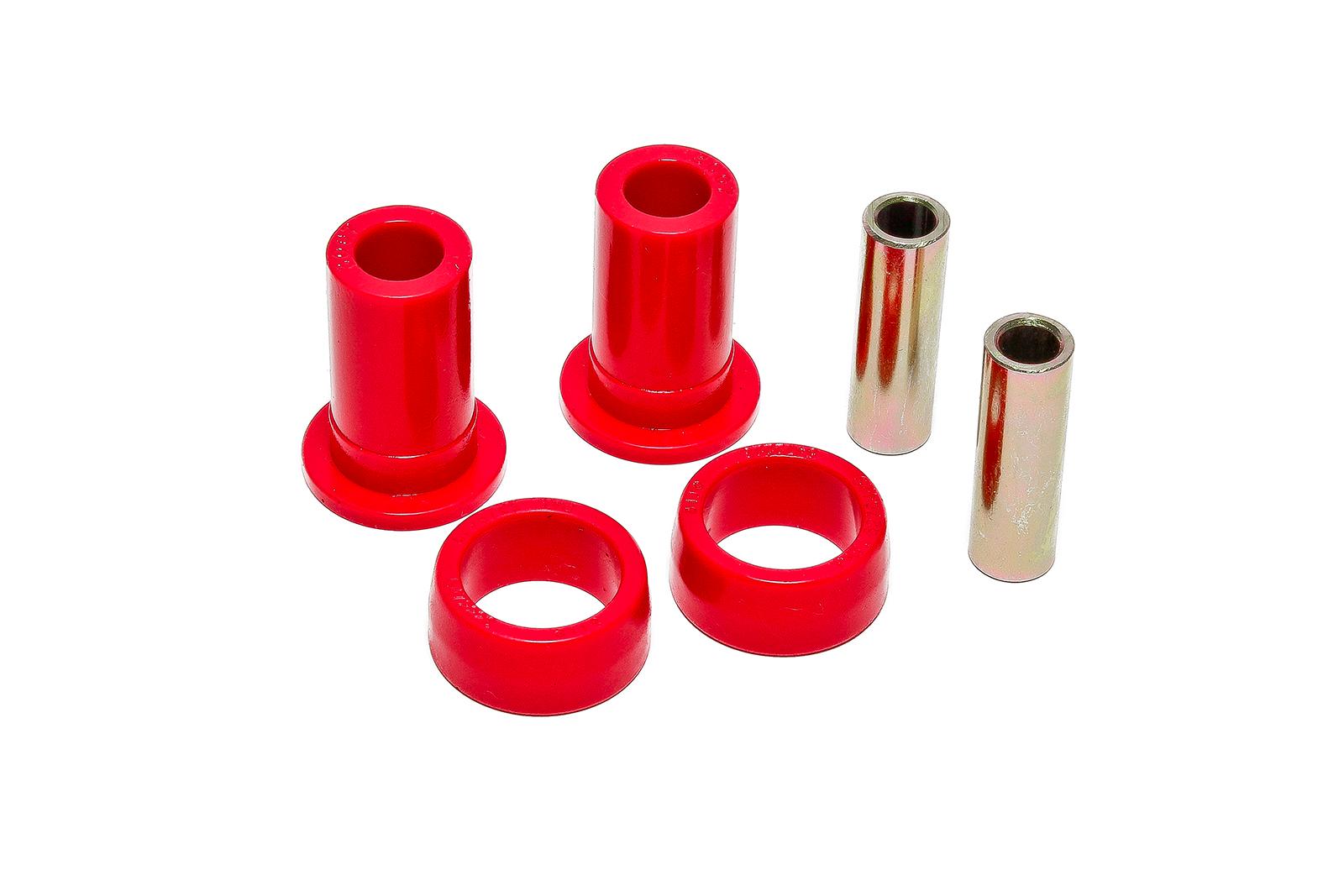 ​