Discussion Starter
·
#1
·
Figured I would throw up another thread for what I am getting into within the next few weeks.
I guess the car really didn't need brakes, then I got some killer deals on somethings and figured, oh well I guess I better just do it.
After talking with Tobin at Kore 3, great guy by the way, about the brake setup and I was going to modify to make work on my car, I decided to start hunting for a set of C6 Vette 6 piston fronts and 4 piston rears for calipers, 14 inch rotors in the front with 13.4 inch rotors for the rear.
No I was able to get a complete caliper set off a wrecked 2010 grandsport (same calipers as the Z06 silver instead of red) for pretty cheap and very low miles.
So I picked these up and began hunting down parts to see how cheap I could get away with doing this.
Here is a pic of the calipers.
I looked for sourcing of the rotors and I was going to go with Kore3, but I found a set of rotors for less than 1/2 the price of the rotors from Kore 3, no the machining for the 5 on 5 bolt pattern isn't done as well as the center bore needs to be opened up, but I have a local cnc shop that can handle that for me.
Here are the rotors that I got for the install, not GM but who cares really, as long as they work well, which they should. Hell he boxes with the rotors showed up today, the boxes with all four rotors was like 110 pounds total. I will shoot a comparison picture, old to new tonight when I go out and tinker a little bit with it. They are big, that is for sure.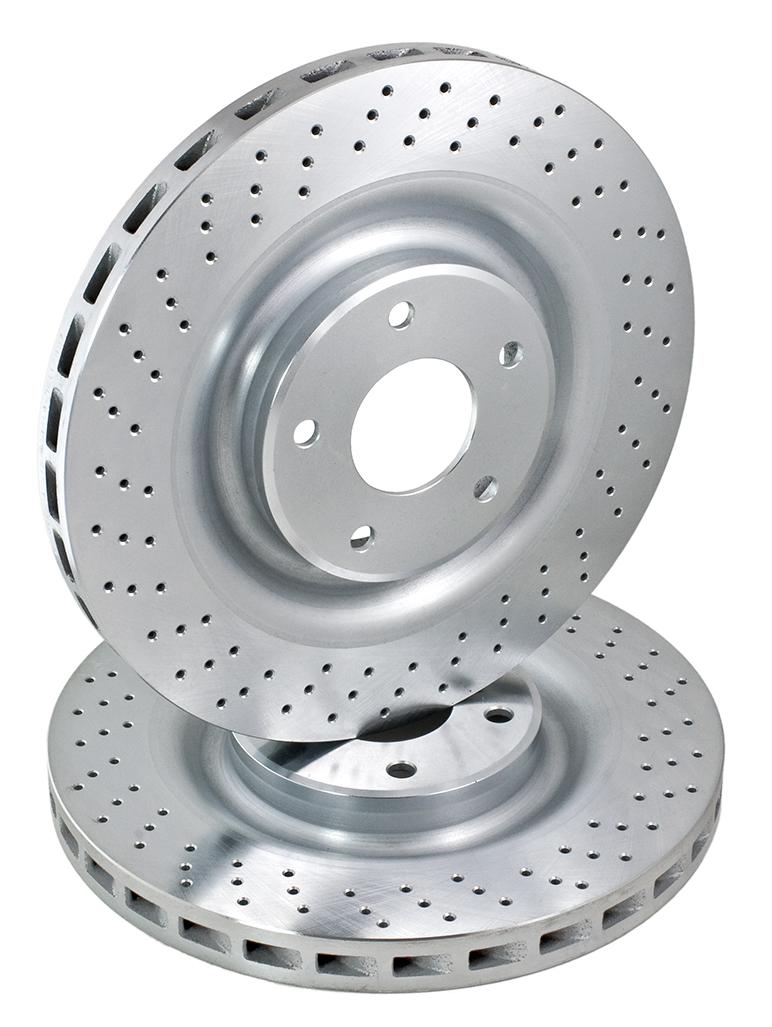 I am going to have to figure out the parking brake setup as I am not going to pay 800 bucks alone for that setup, I am sure that I can figure that out.
So hopefully I can get this done rather quickly and not so costly, I think that I have most the parts, there are couple of things that I will get from Kore3, but I am truly on the fence about the hubs from them, not that they aren't great, I may just make my own from an old set of brakes, not sure yet.
Stay tuned.....