Went out last night and did some more careful measuring and found the parking brake shoe and assembly too close for comfort to the back of the axle for me, so I changed the plate that I made to space the original parking brake backing plate from 1/4 inch to 3/16's and it is perfect now, not too close not to far away. I Will take more pics today sometime and break things down alittle better so I don't lose anyone.
I also welded the bolts to the backing plate to ease installation and removal if necessary.
Here is the spacer plate that I was talking about.
Together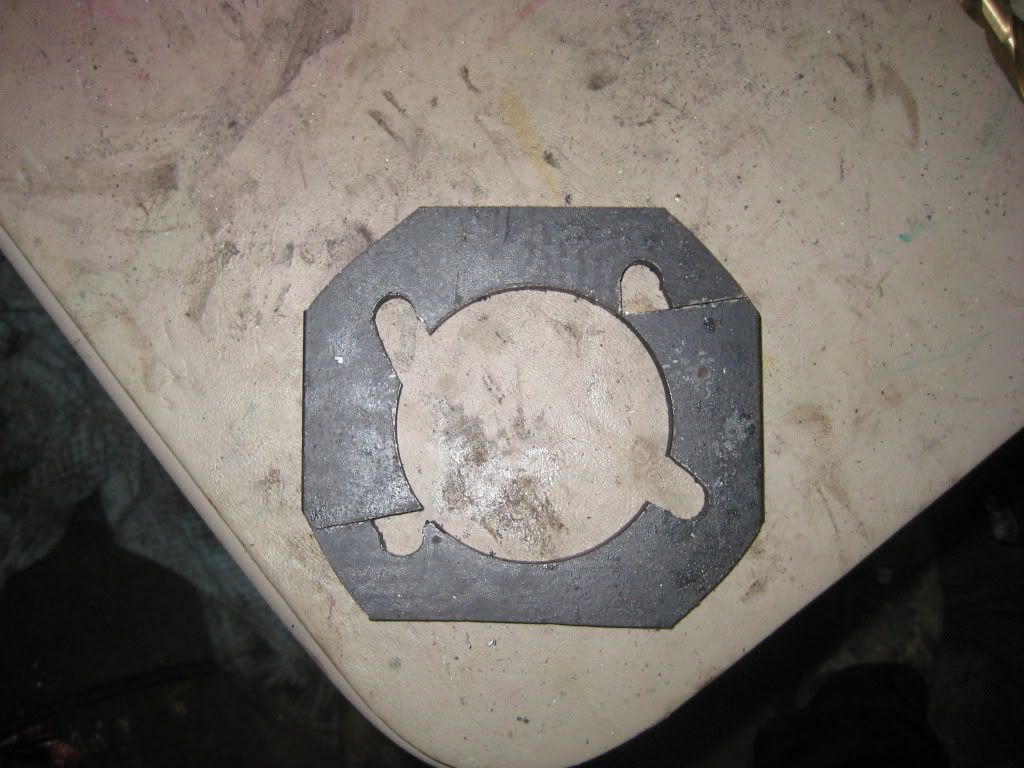 Apart