I have a ls1 or lt1 nx m.a.f. system with the f-body maf with the second stage and purge.
Second stage has never been used. First stage has been used maybe 8-10 times and worked excellent.
I would like to keep this system together because its all wire up together. I used the 4 bolts to hold the lt1 fuel rails down for the solenoids. When i removed it i labeled the wires for easy install. I will also include the full throttle switch that mounts on the lt1 style tb.
I will sell everything with the bottle, main line, bottle bracket for $750......i have about $1,250 invested.
Heres a couple pics but its a mess as i just installed everything that day. Pics show the nx system not wire up but now it is.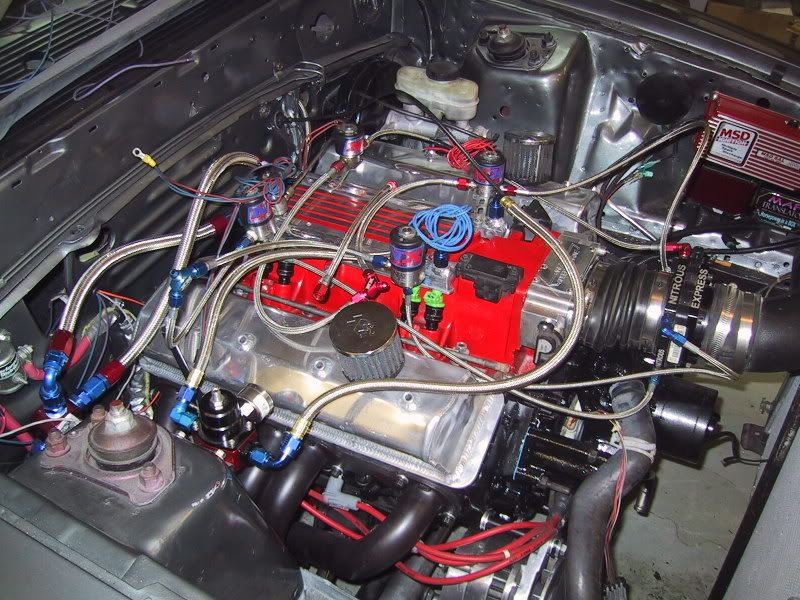 Now for the other stuff
Excellent working GM Feul pump for 95 impala with about 50,000 miles....removed for a Racetronics pump and harness.....$35
See anything you need pm me. The 2 little lites and hooks are sold. The opti is also sold.
MAFT $40
Newer CSI working sbc starter $125
New OEM Charger SRT hood $500....no shipping sorry.......SOLD
LS3 short or long block......missing 3 pistons and rods....Block is fine.
$750 for the short block or $1,000 for the long block, The L92 heads are complete. The short block comes how you see it and the lifters.