Discussion Starter
•
#1
•
Warning: please do not try this if you dont have a steady hand, A high pain thresh hold and some upholstry experience. i actually have had lazy upholstery gurus here in miami send every visor that has ever gone thru their shop to me because of how much of a pain in the a** this is to do and have heard many stories of many others doing this as well. this is more of a demonstration than a how to.
sorry for the bad quality. started out with these old things.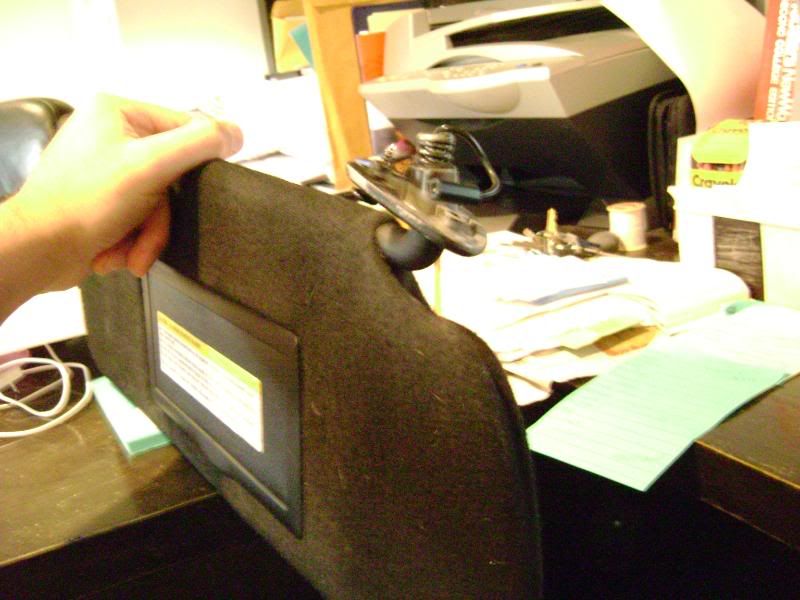 start by undoing the fabric from the inner portion of the pivot bar. Note: it is not fastened in. it is just folded neatly. location is shown by my thumb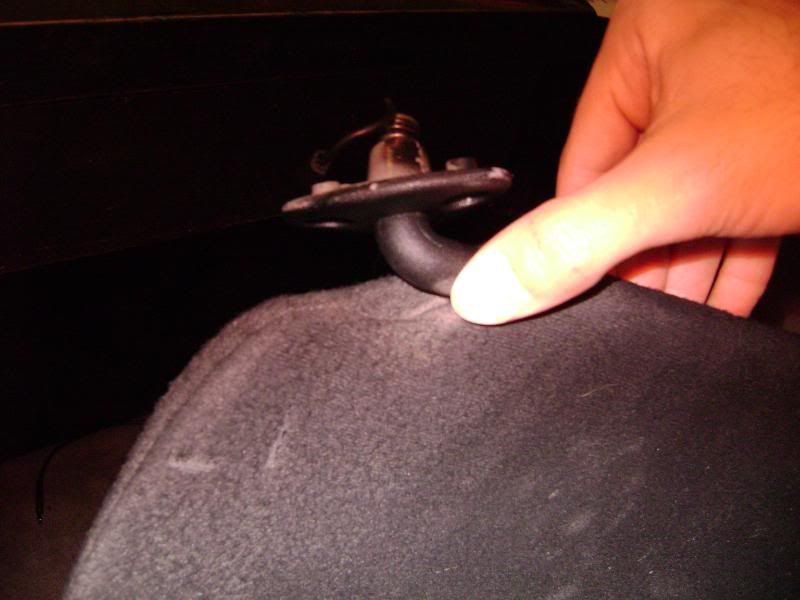 next start to unfold slowly half way around the left side of the visor until you come to the bottom.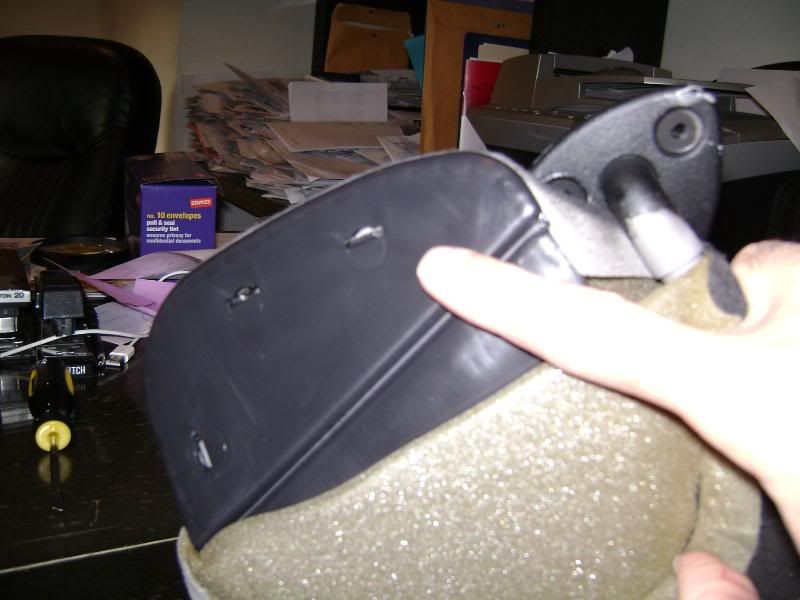 next take a flathead screwdriver and work open the first three clips, as shown. do this extremely carefully as these clips are very fragile and will break. as shown by this ont thats already been half broken.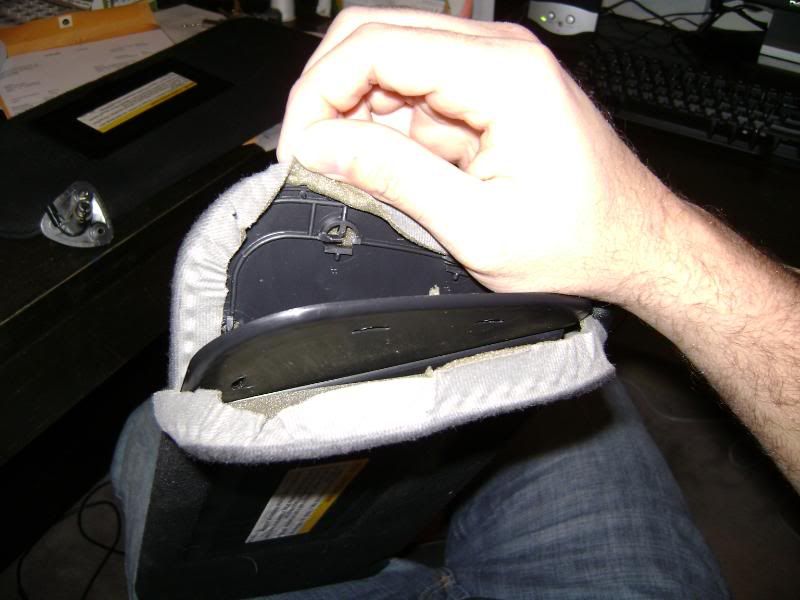 next is the painful part. there are teeth that hold the fabric in and you will have to be wedging your hands in between these from time to time.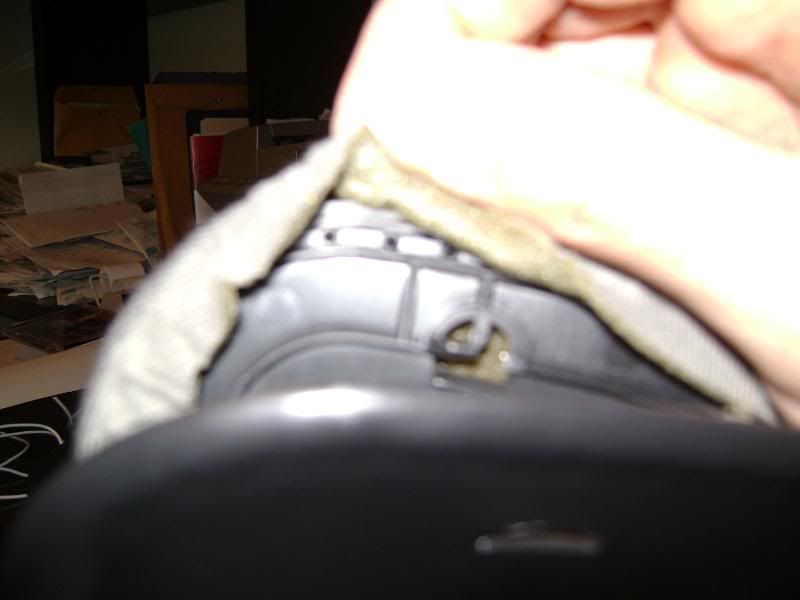 next is the mirror. when you get to the mirror there are more clips. the mirror can stay in till the whole visor has been opened.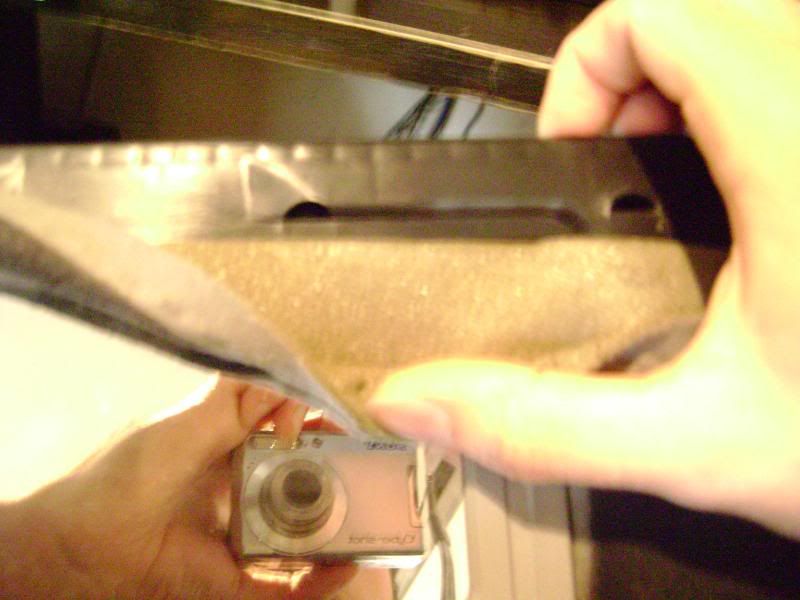 keep gently removing the fabric until you reach the end with the clip. at this point the fabric reaches its seam and the next and hardest task is at hand.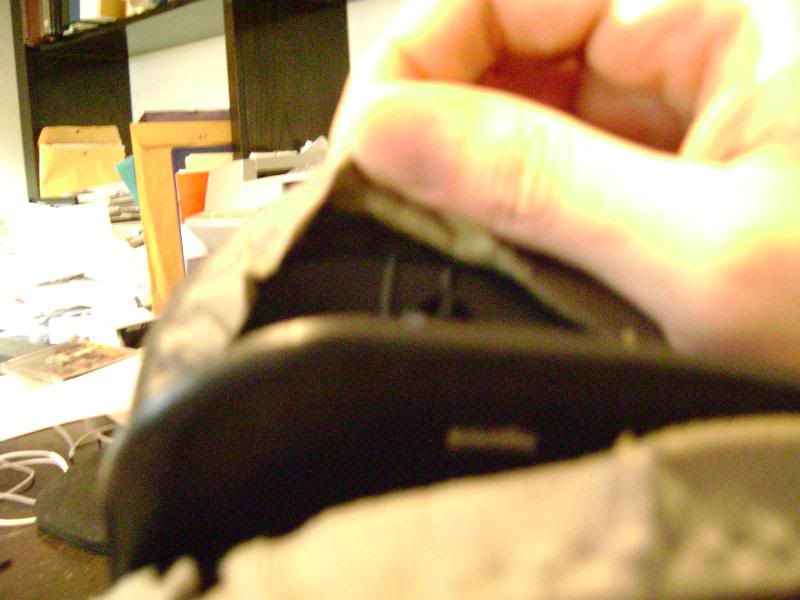 this is the hardest part. pulling the pin.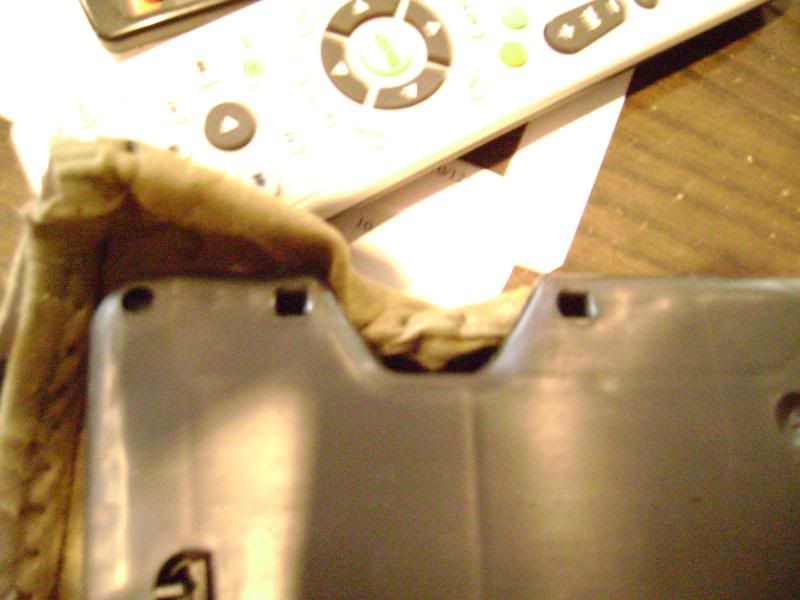 its hiding within these two holes and has to be coaxed out gently because of some fragile clips on the inside of the visor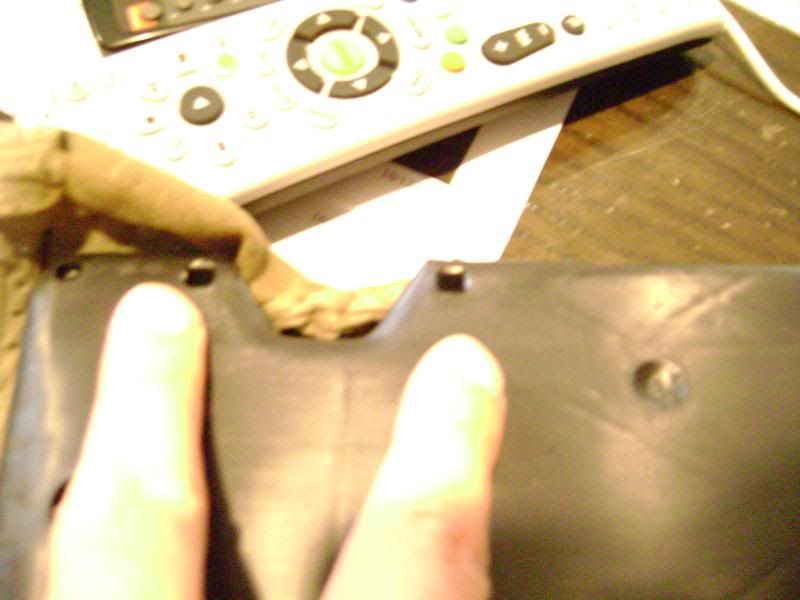 here you can see the tip of the pin. push it thru and then with some pin tip pliers coax ot out through the hole closest to the edge of the visor.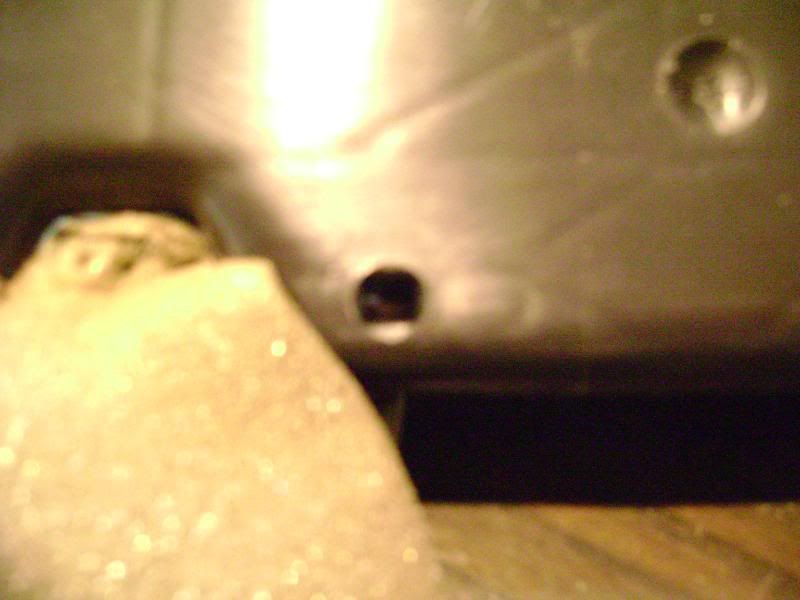 when you have it all the way out the save the fabric. it is going to be used as a stencil to cut out the suede.
here it is all opened up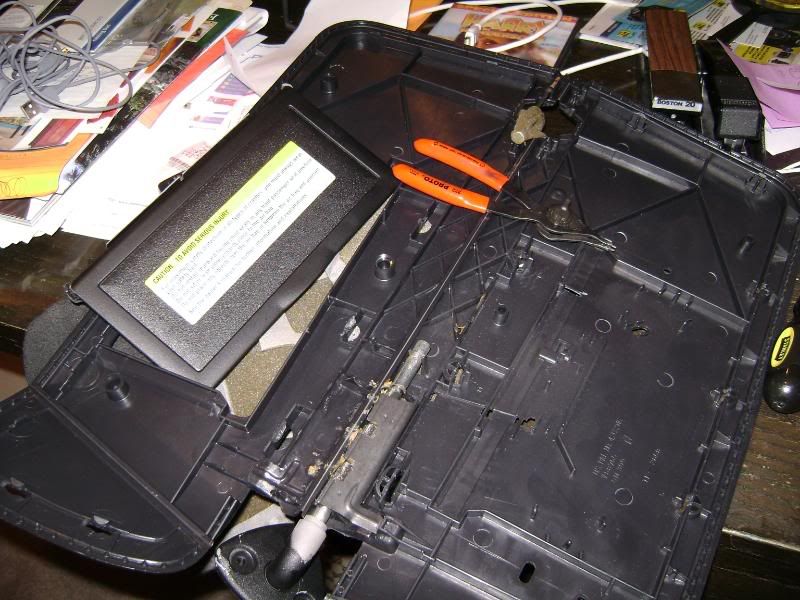 this was behind the mirror glass. its cool to know the last time this piece of paper saw the light of day was on this date
as you can see. same foam backed suede that was used for the headliner thread.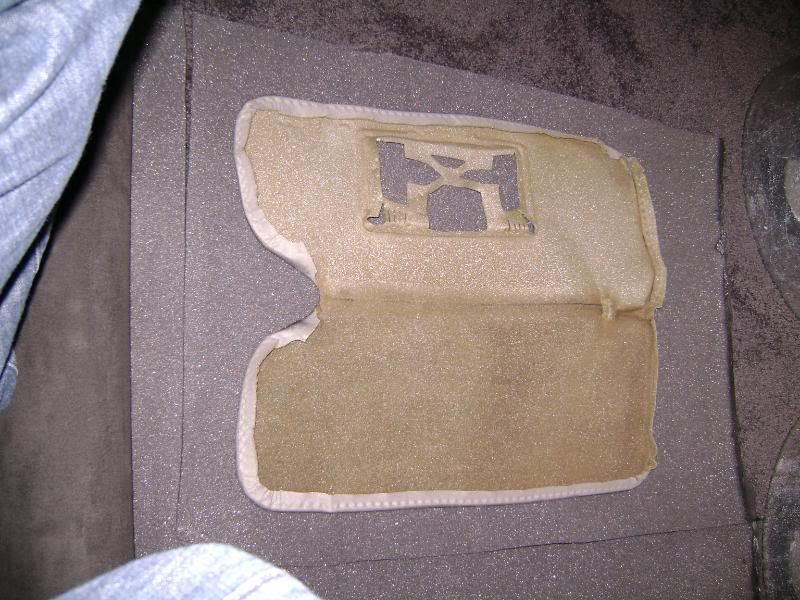 step two