Discussion Starter
·
#1
·
I had some / most of my christmas tree metal clips break the plastic clips right off the door panel! What to do? Well I noticed that there was one location that didn't have a metal clip, but a plastic bracket and slot for the tree to thread into (similar to the metal clips).
So I took some spare door panel plastic (a good stiff plastic container could work too), and proceeded to fabricate my own.
I cut a piece of plastic a reasonable size to cover the old clip location, then drilled a 3/8" slotted hole in the piece. With the large flat head of my soldering gun, I formed a pair of slots to allow the remaining door clip plastic to protrude through.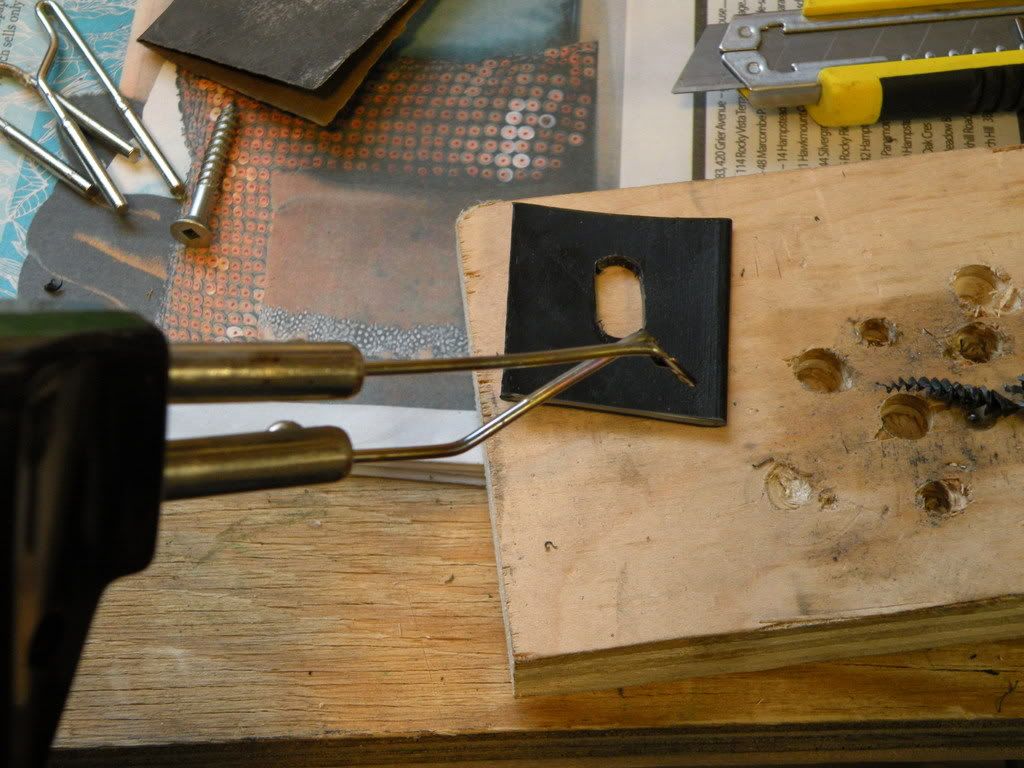 I then laid it over the door clips, and using the soldering gun, fused the grey plastic of the door clip into the black plastic of the new clip. Be sure to get them to melt together by smearing it around.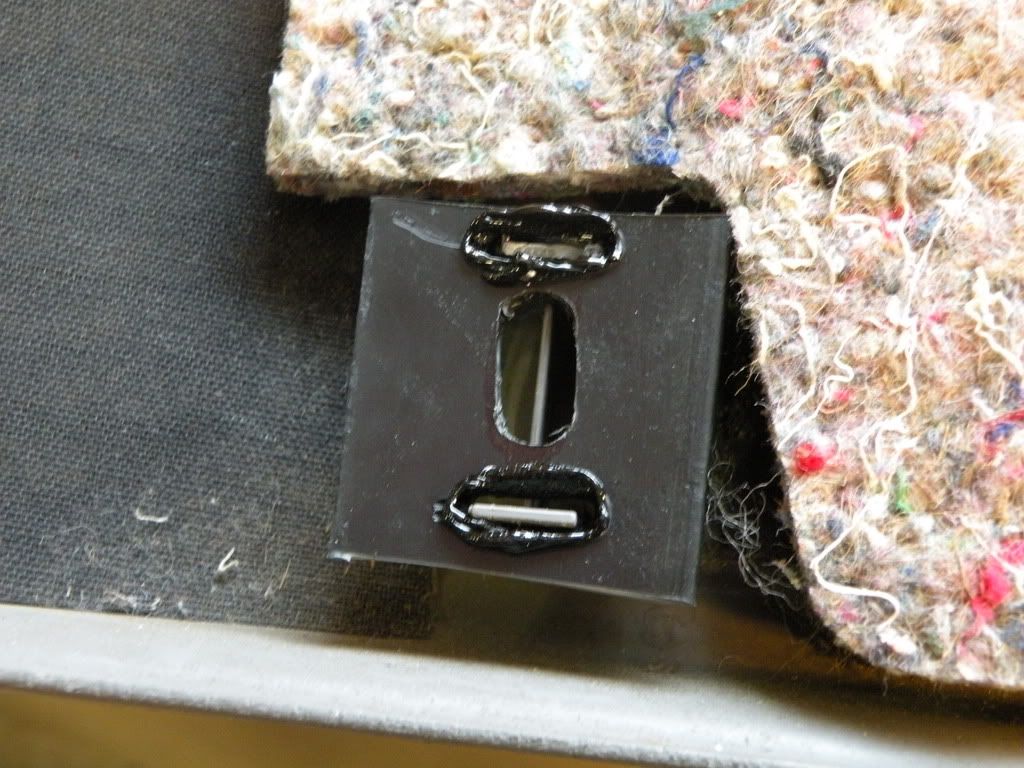 Once it is sufficiently cool, thread a tree into it and test it to make sure it's solid.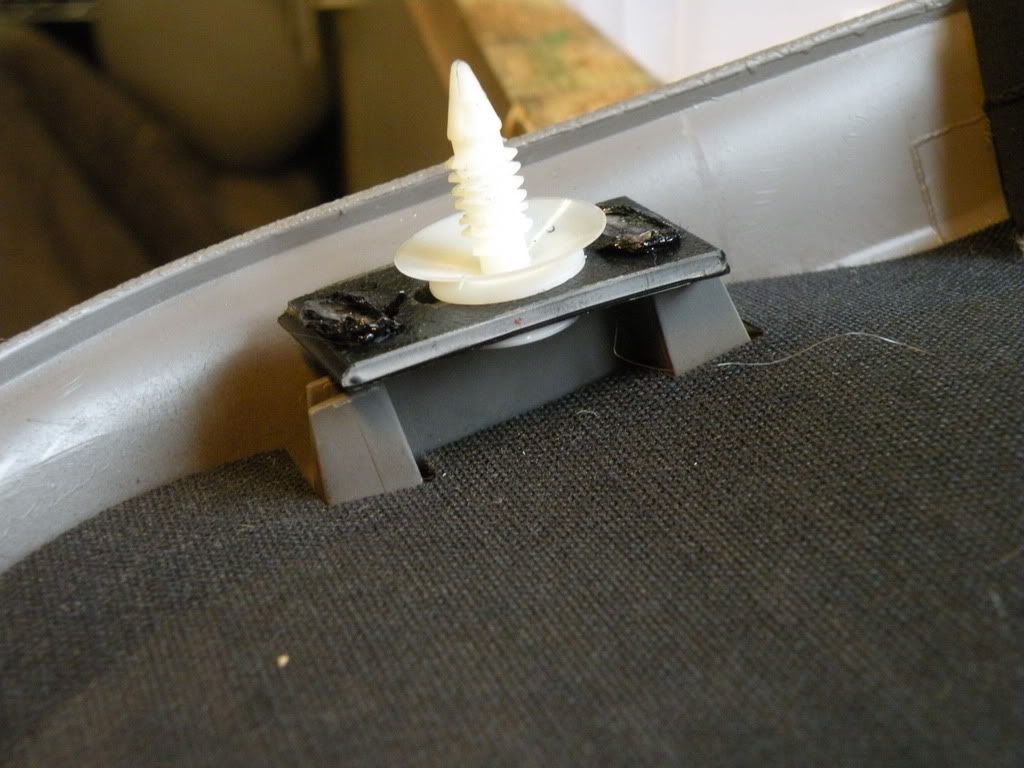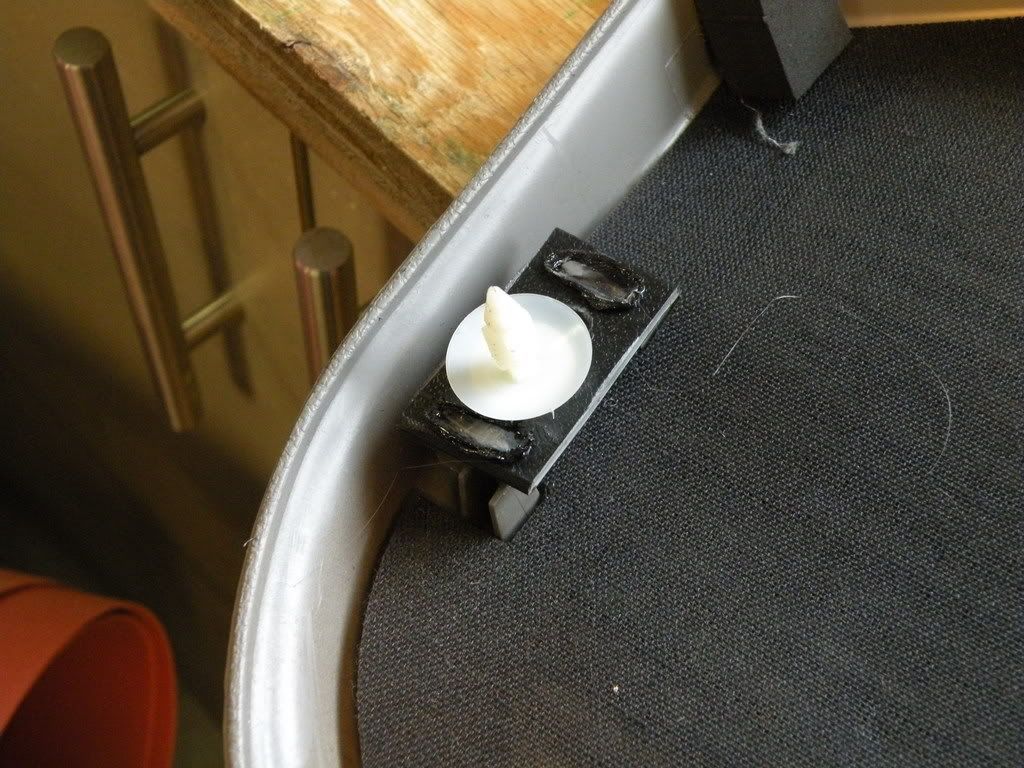 I've had these in for close to a year and it's very solid!
Stretch