Discussion Starter
•
#1
•
Well here I go again, well I bought a double din Avic Z2 head unit about a year ago, with back up cam, bluetooth and XM and upgraded it to Z3 with a 60GB harddrive, etc. Well I has it installed generally where the original radio was located, but found that the viewing angle wasn't the greatest as others have found.
I thought about getting a unit from DetailSS, very nice piece, but the way that I am, I couldn't just buy something that expensive to mount a radio and close it out. So I had some steel in the garage, .060, to be exact and I fabbed up a piece to mount the head unit and heater controls. Also with DetailSS piece the roady controls wouldn't fit right from what I saw. So here it is. installed, I will have to take it out again for something else to install to the headunit so this is all that I have right now.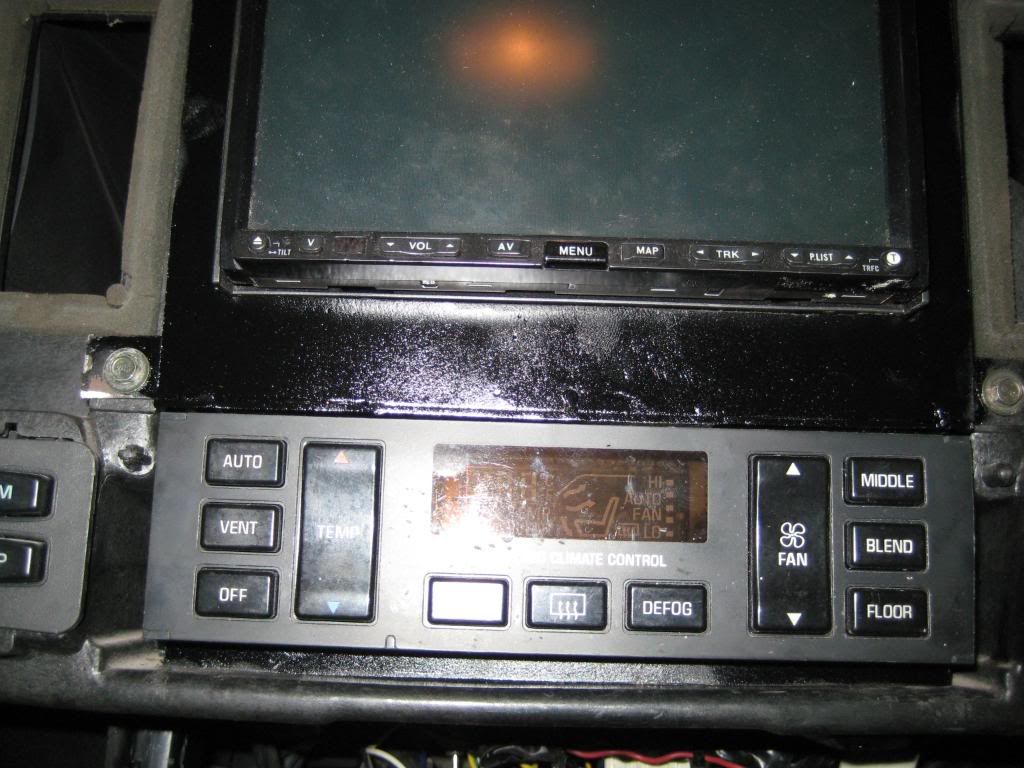 I still have to remold the piece on the dash but, right now I have maybe 20 bucks into it and about 2 hours of labor. I think that it is going to come out pretty good, I will keep this updated.
Mike