Discussion Starter
·
#1
·
I installed a CSR electric water pump today so I figured I'd take some photos and upload them here.
This may have been done already but I couldn't find any posts.
Some notes:
CSR instructions say to remove stock water pump parts by driving all out from the front, but after removing the shaft, bearing and impeller, the seal that remains must be driven out from the back (or pulled from front?).
I'm going to remove the shaft behind the timing cover in a couple days so I'll upload more photos at that time.
The shaft in the timing cover is leaking and this is in a dragster so I definitely want to remove it.
Let me know if it looks like I did anything wrong.
Thanks!
Cover removed: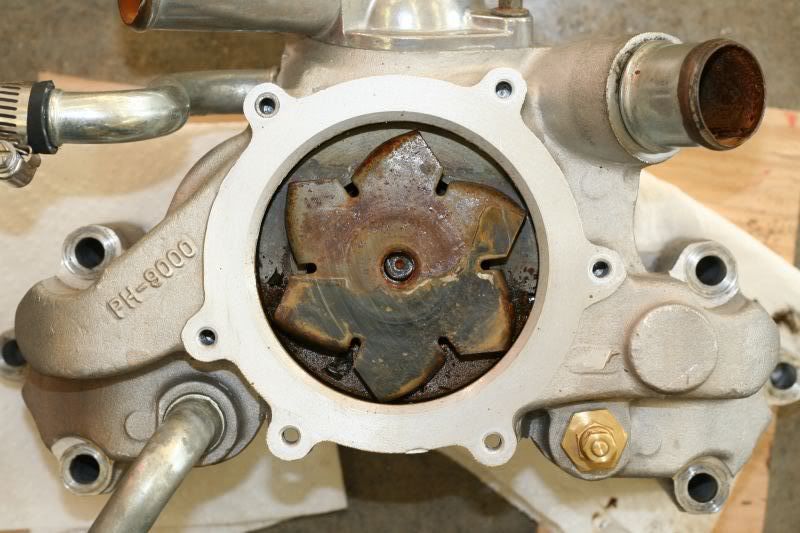 Shaft and impeller removed:
Seal removed: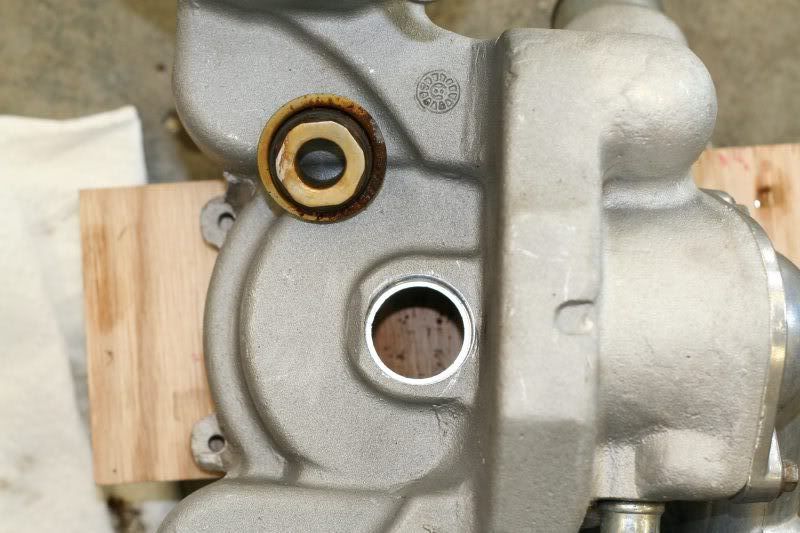 Paper used to locate and mark pump for grinding: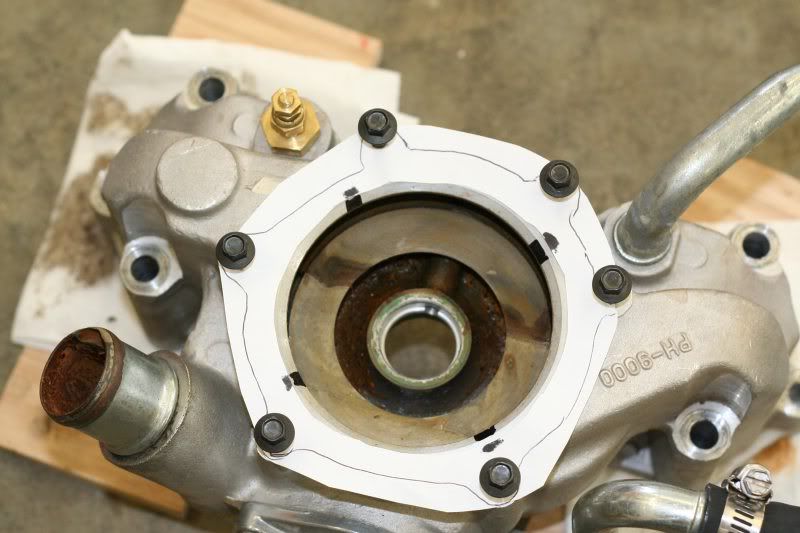 Pump housing marked for grinding: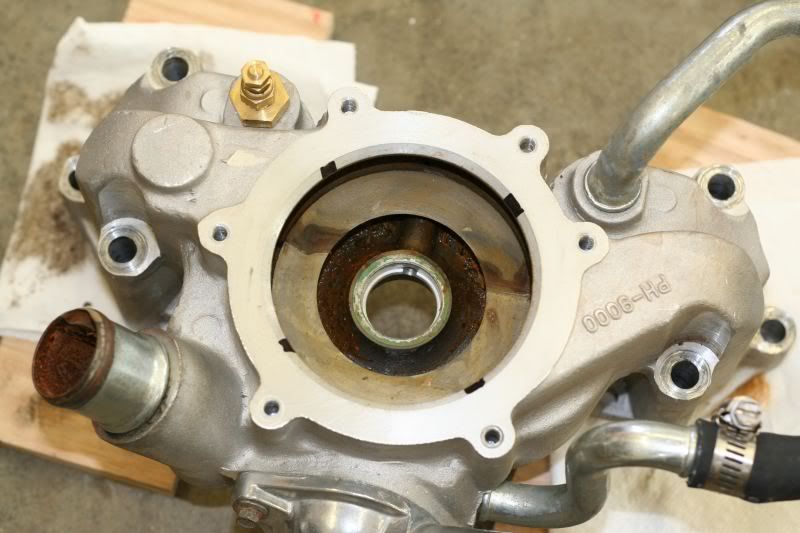 Pump housing modified by grinding and freeze plug installed: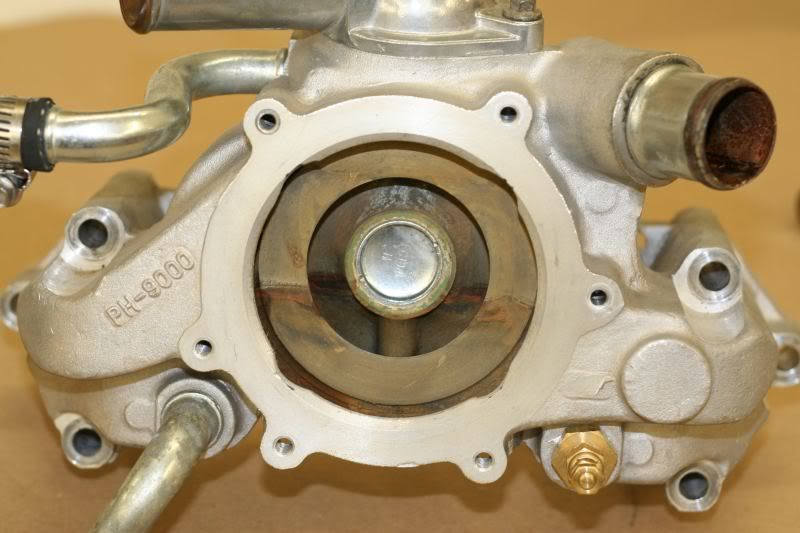 Freeze plug viewed from back of pump: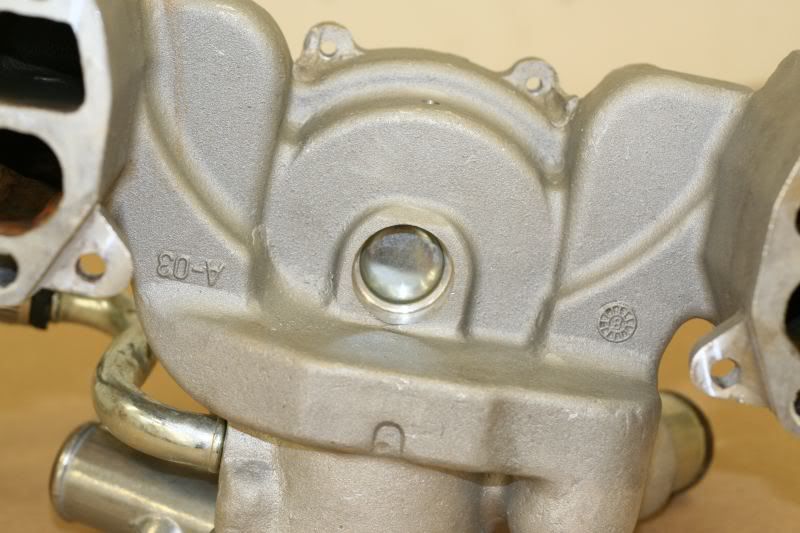 CSR pump installed:
Front of engine before timing cover removal: