Discussion Starter
•
#1
•
In an effort to rebuild the Forum post crash, here is my contribution. A step by step how to remove and re-place a fuel pump. The maintenance was performed on a 1996 Caprice wagon. Basically all of the B/D tanks mount the same, just different filler neck and ventline location.
First off you'll want to raise the rear of the vehicle a good amount. The rear wheels of the Wagon were about 3" off the ground, this was just enough for me to use my transmission jack to keep the tank mounted on it and slide it out. You're results may vary. Safety note: chock the front wheels or put something in front to keep the car from rolling foward.
Here is the filler neck and vent line connection. There two hose clamps on the filler neck, and one on the vent line. Loosen both on the filler neck so you twist the rubber hose to help free it off the tank mount. When the tank mount end comes loose, tighten back up the other end.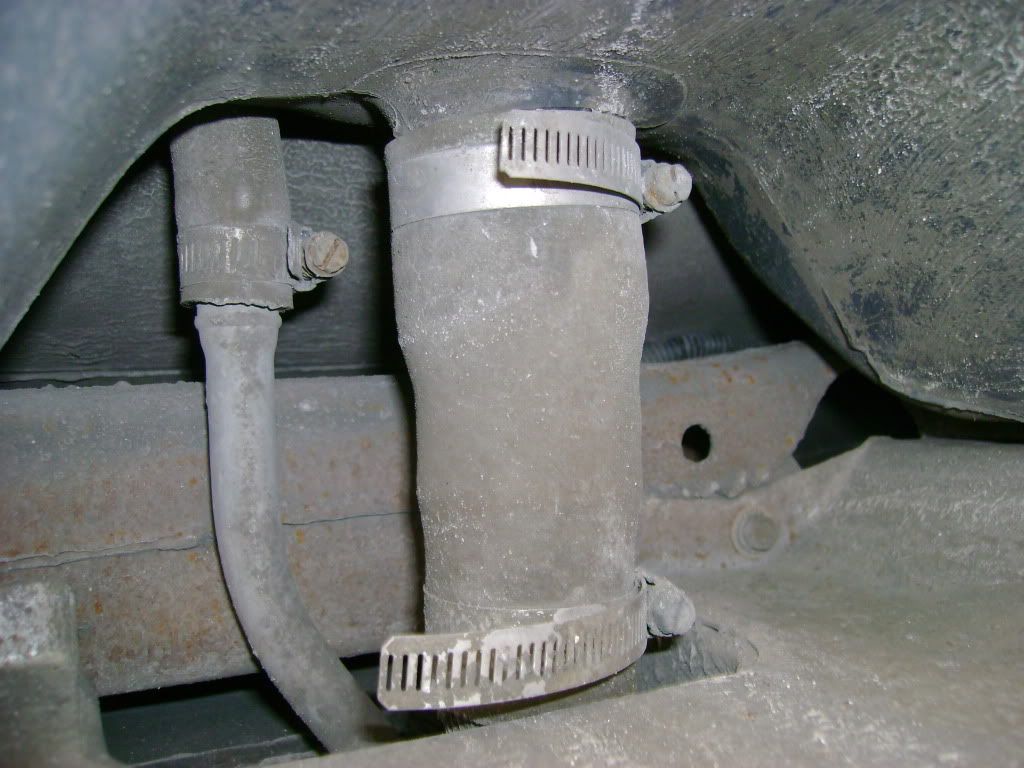 These are the tank strap mount bolts, They are 13mm and a pain to get back in place. Loosen and remove the nut, but leave the bolts in place for now. Take the cross stap nut off and push the tank strap out of the way.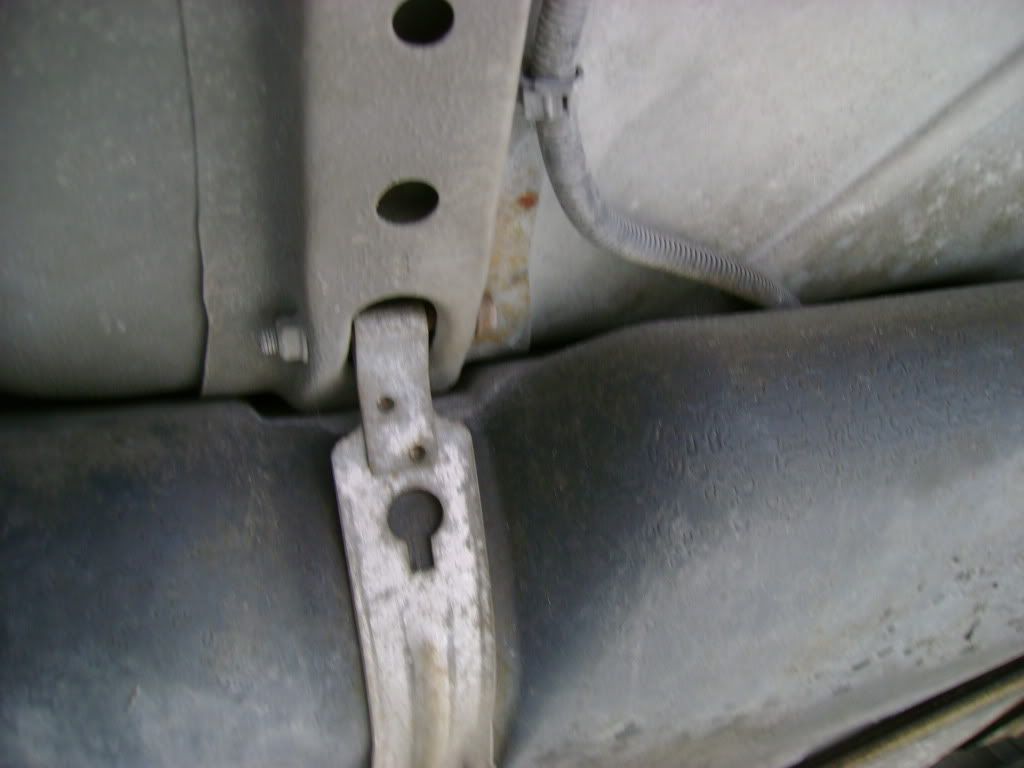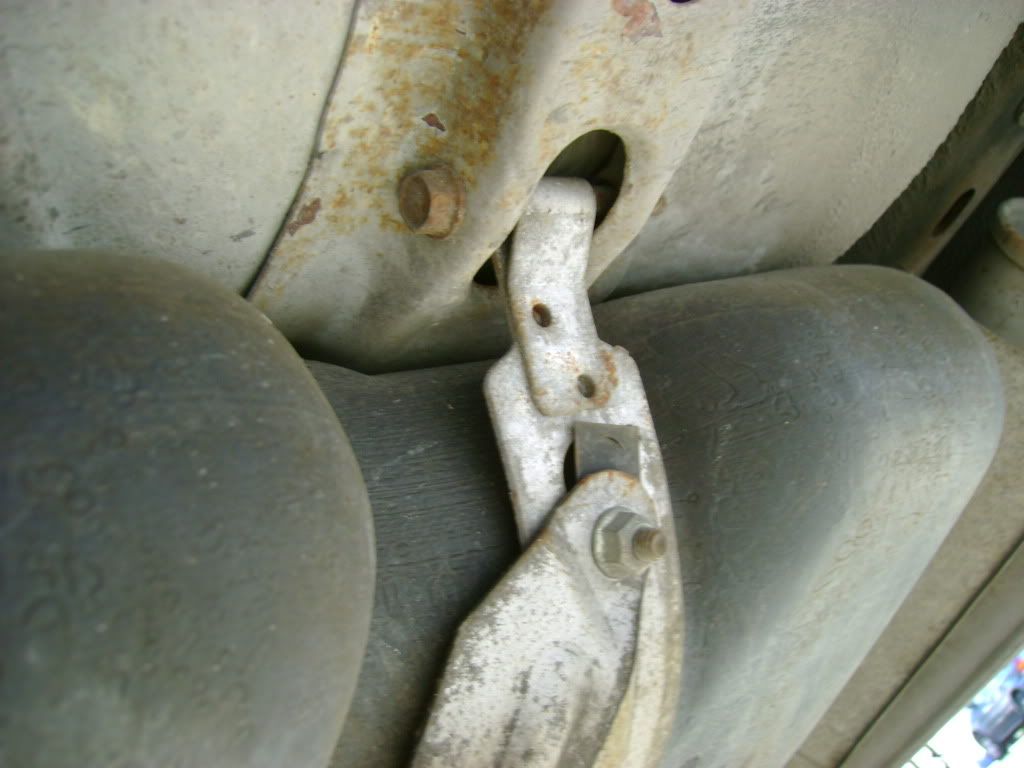 Now position a floor jack or transmission jack underneath the tank to support it. I used a floorjack with a peice of wood cut to fit in between the tank straps to help balance it. Put some pressure on the tank to take the load off the bolts for the straps. The bolts should come out with little effort.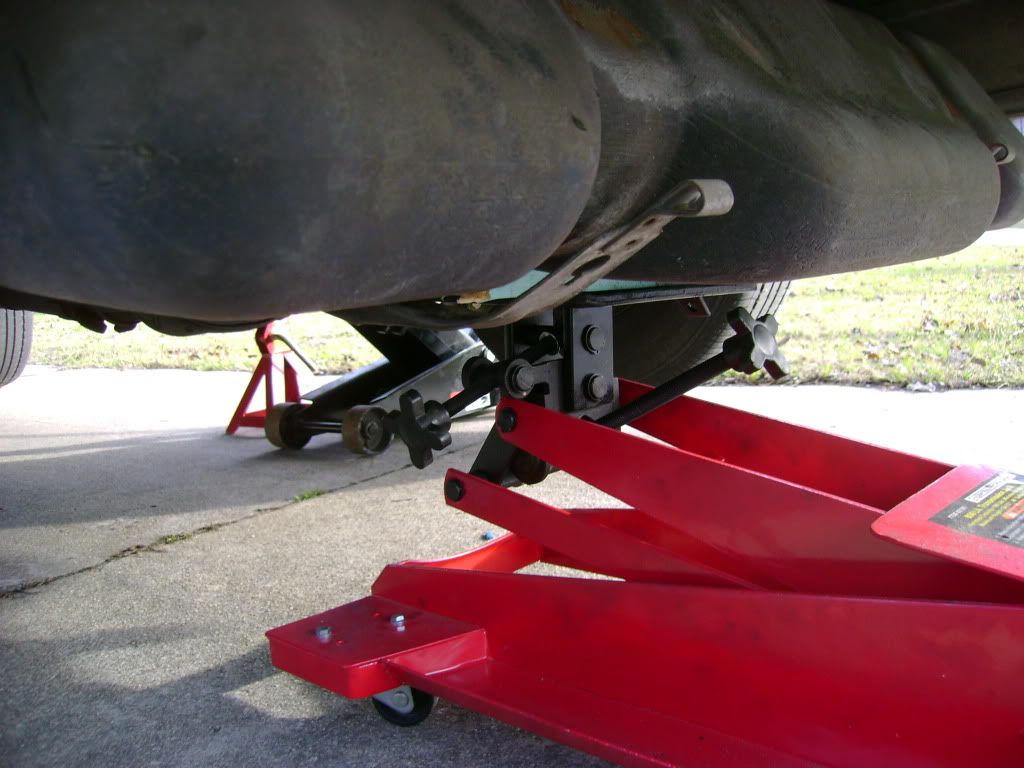 Lower the tank a little bit and slide the jack towards the rear as you lower to keep the tank balanced. Remove the hose connection at the filler neck and cover up the port to prevent a fuel leak. I used two ziploc bags and safety wire. Worked pretty good, the tank tipped over and didnt get much of leak.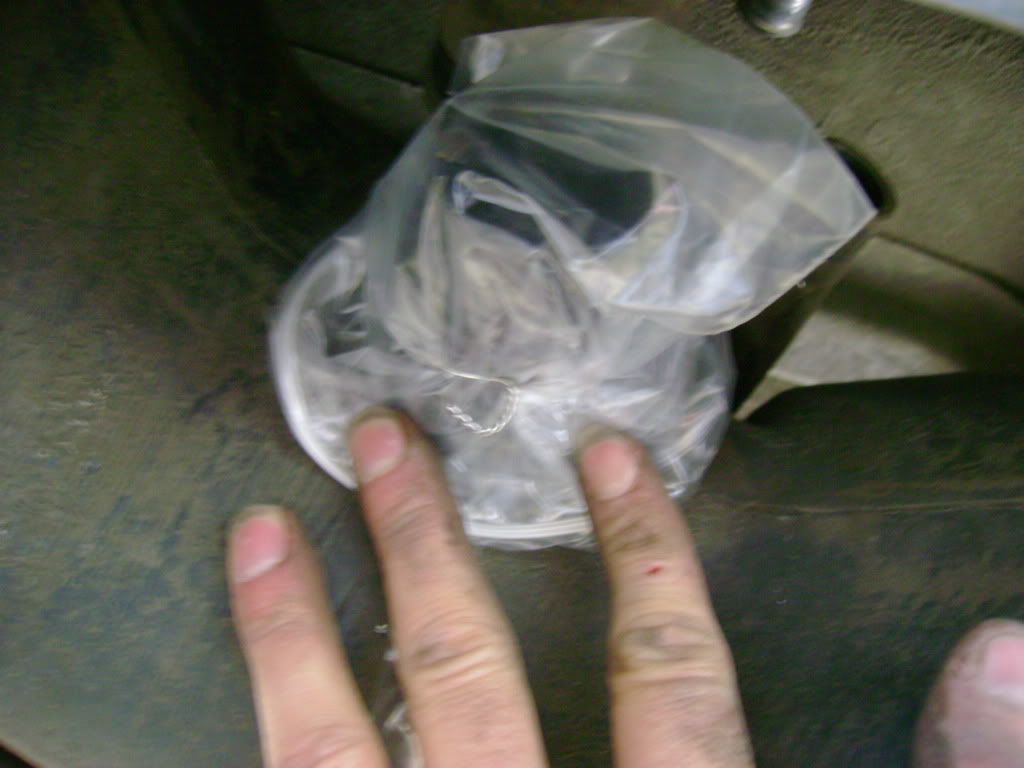 Now get under the car and disconnect the the retainer for the fuel suppy/return and evap lines. Its directly above the rear end.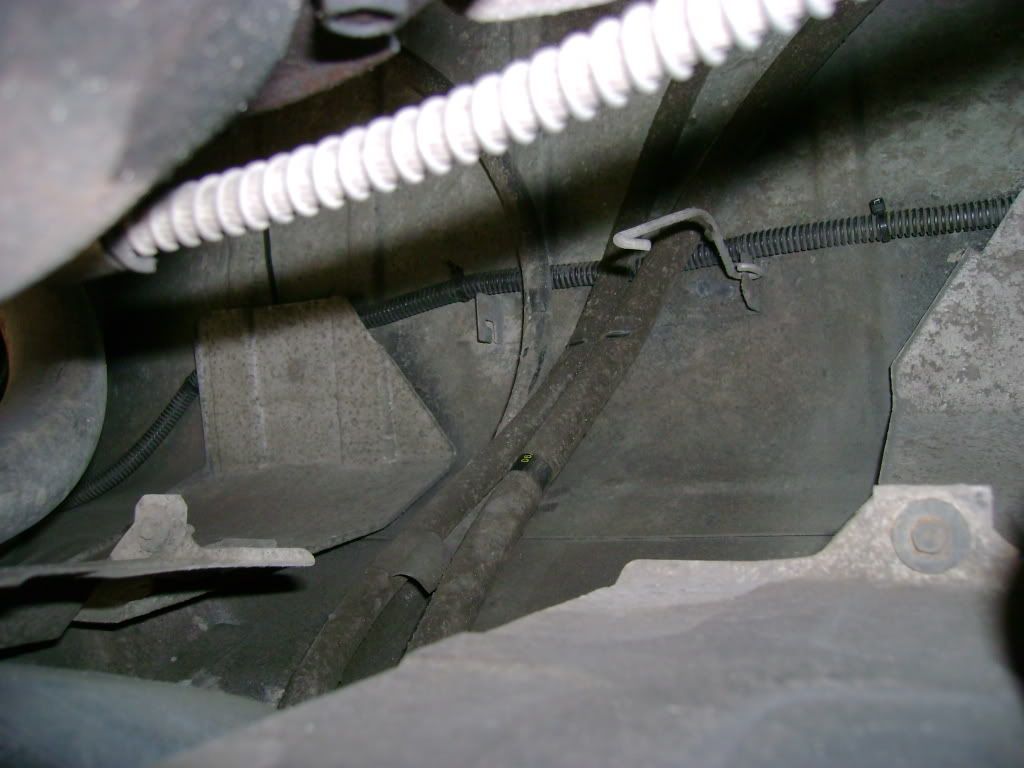 Now I tried to cheat but it didnt work out, I tried to remove the fuelpump and sender assembly without fully dropping the tank. Don't bother you'll waste your time.
To be continued.