I've been wanting to do air ride on my car since I got it and I had a hard time finding good information on doing it. I ended up jumping right into it when my wife, mother, and my friend hooked me up with the necessary equipment to do the install.
Here is my experience.
The "stuff" I used is:
4 Airlift D2500 Air Bags
Airlift Autopilot V2 Management 1/4" Kit
Air Bag Cups from
www.yourcustomcar.com
Front Shock Relocation Kit from
www.airbag-depot.com
Monroe SS Shocks front and back
3CFab Extended Rear Control Arms
Most of the Goods
The first thing I did was get the bag cups powder coated and mounted to the bags.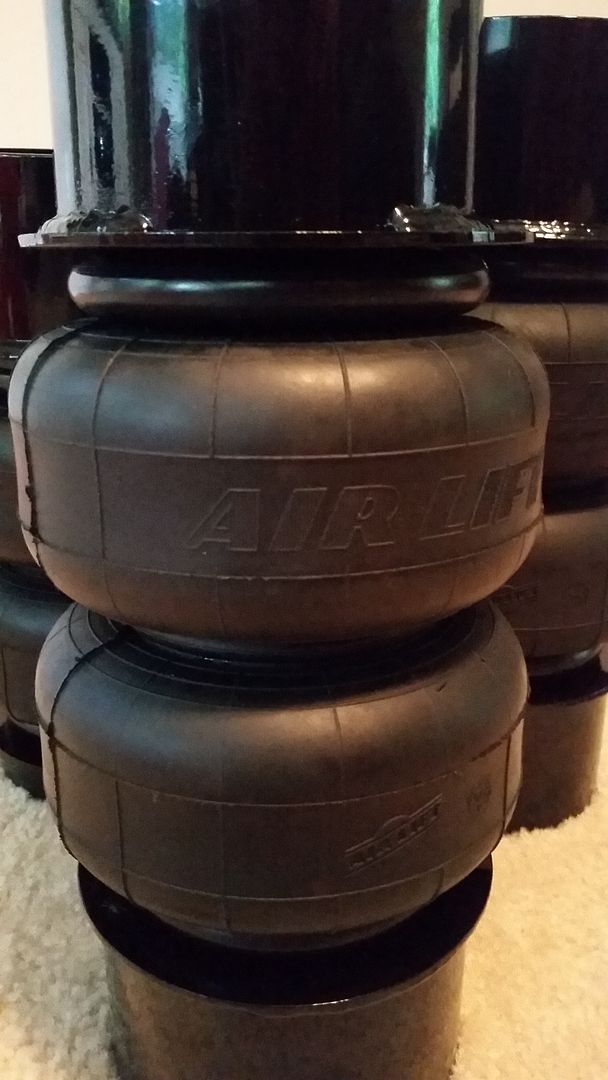 The wire harness for the air management was run next.
This was pretty easy. Most of the wiring was able to be secured to the body using existing wire holding pieces from the factory.
I ran it on the passenger side, since the battery is on that side as well.
Rear seats were removed. Door sill trim, front and back were removed.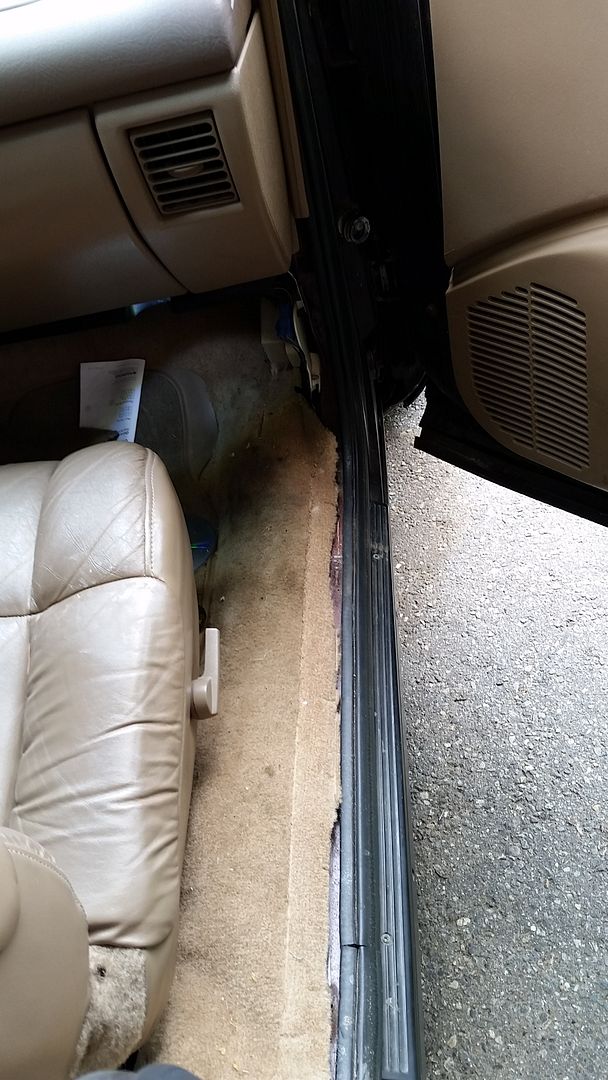 There's a plastic wire valley under the carpet that allows the wire to be run front to back neatly.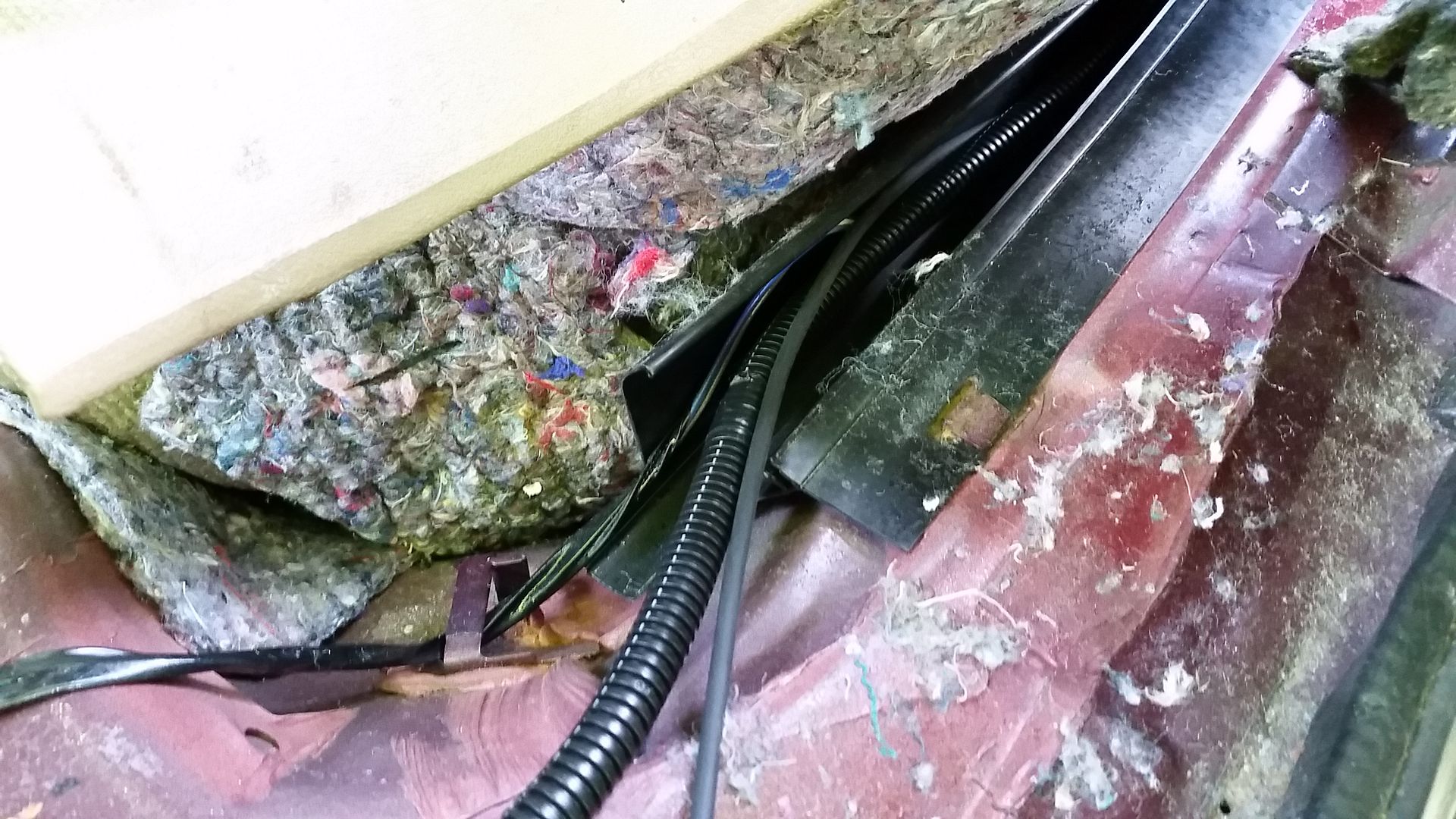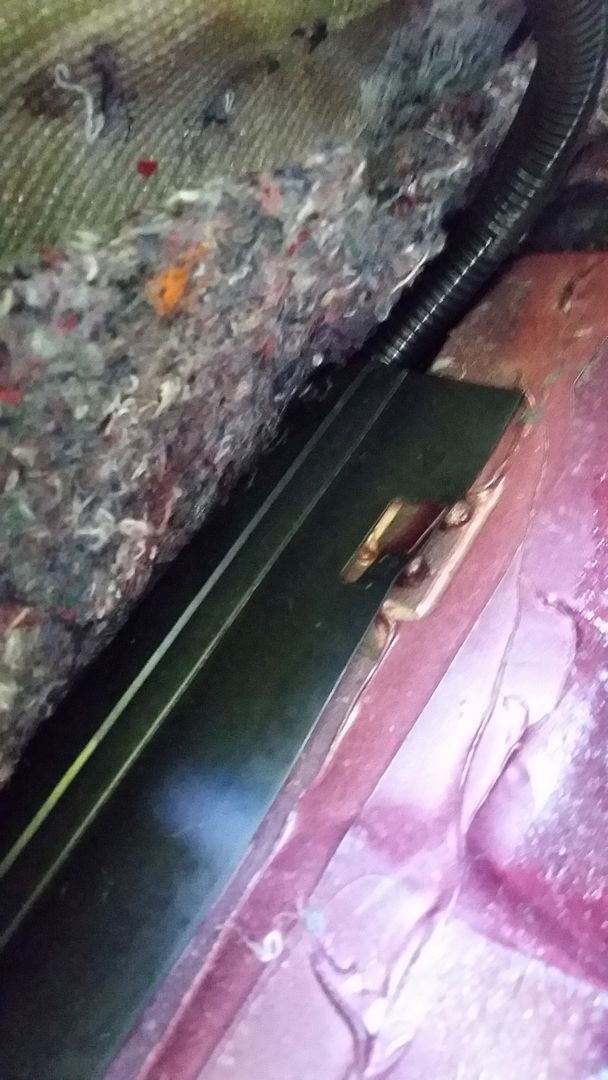 There's metal tabs behind the rear seat that were folded down to hold the wires in place there.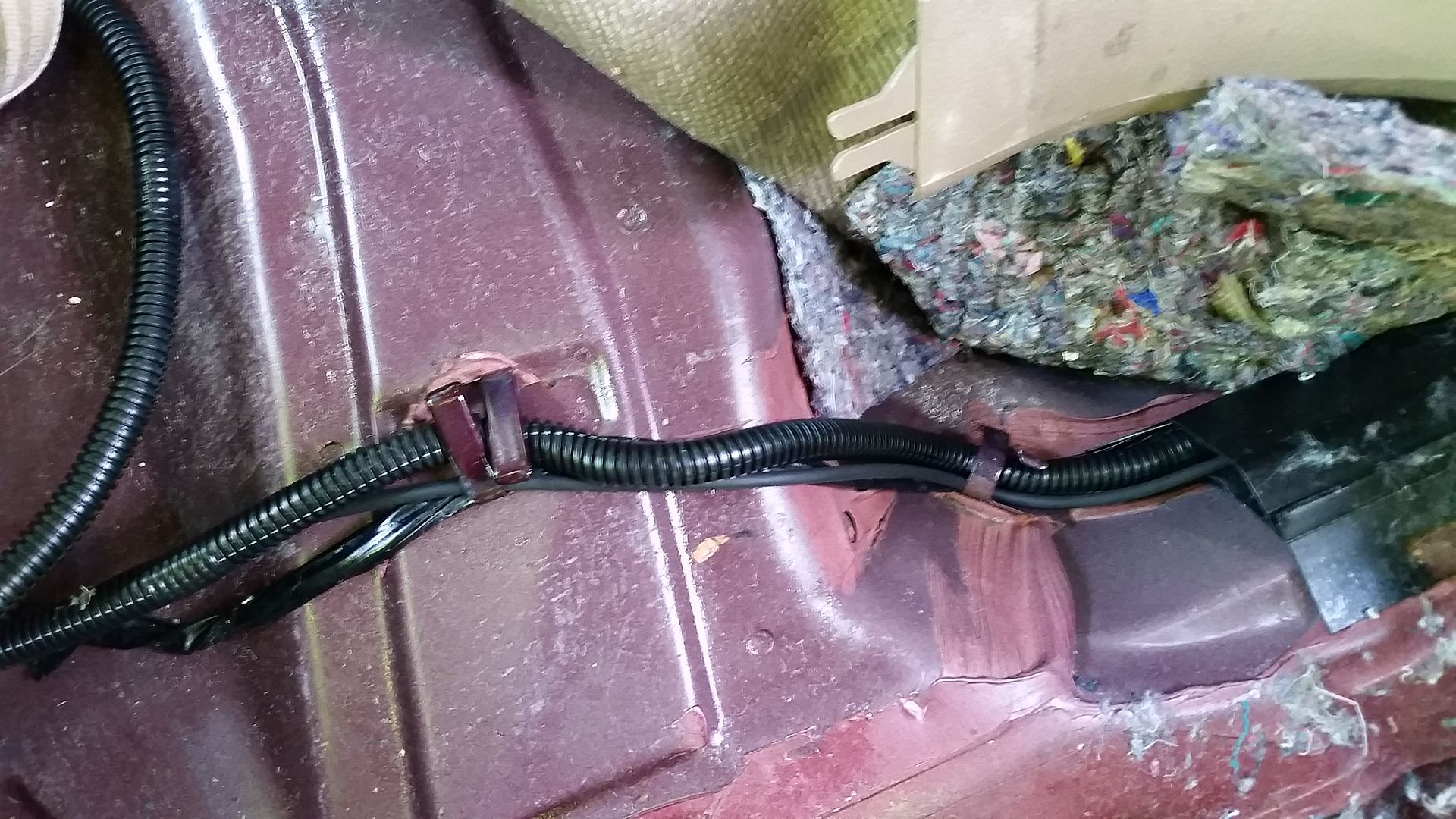 To get the wires into the engine bay, I drilled a hole under the passenger dash, below the wire harness there, and protected with a rubber grommet.
Here's the black and red wire coming in under the existing wire harness.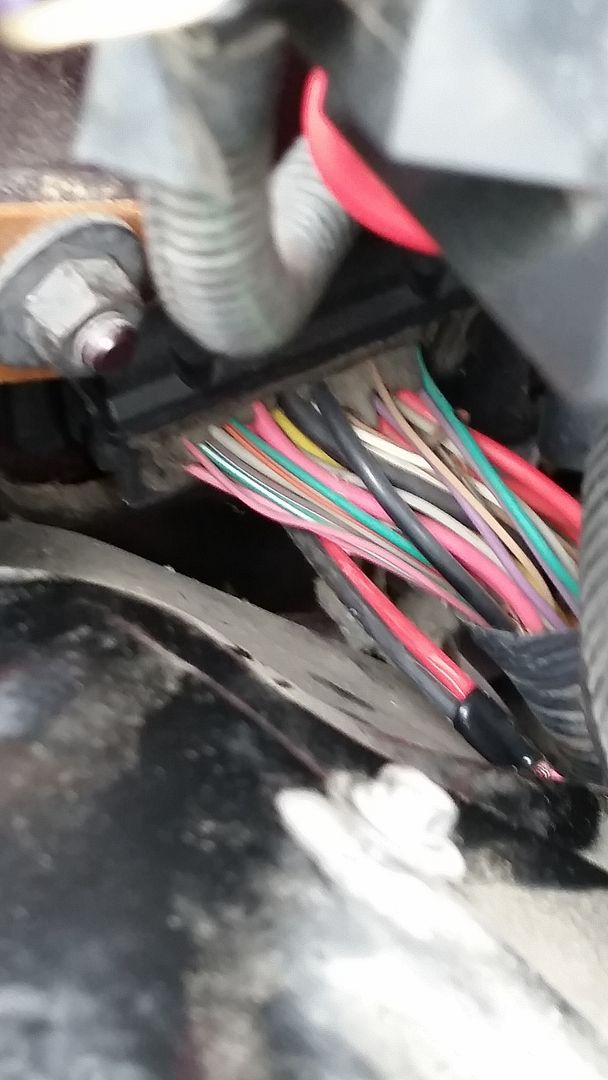 The included inline fuse and connectors were soldered on and connected to the correct terminals on the battery. Another inline fuse was connected to the signal wire and connected to the PCM fuse in the fuse box using a little tab included in the kit.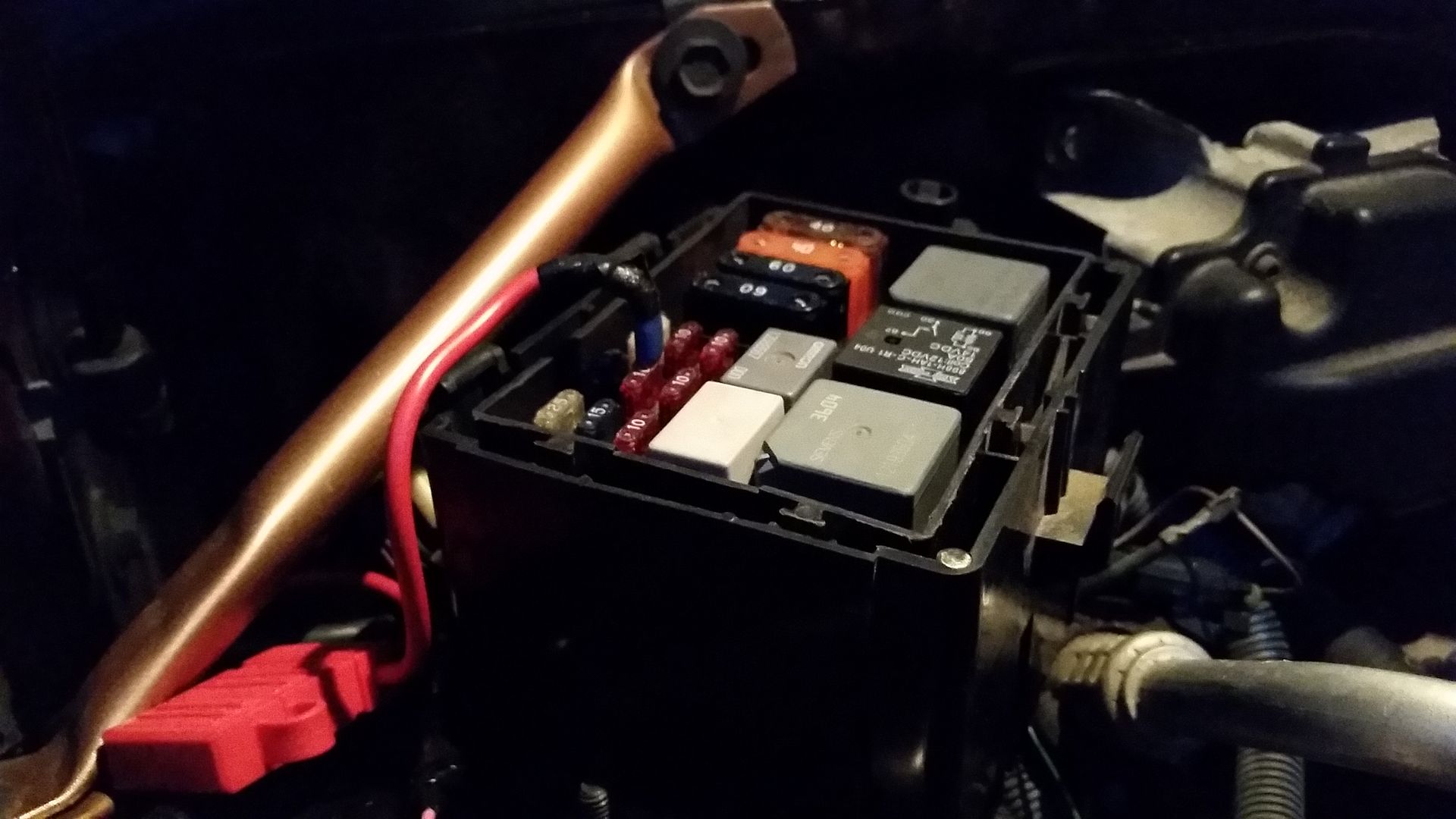 The controller for the V2 management was setup in the ash tray and the wire was routed to the main harness.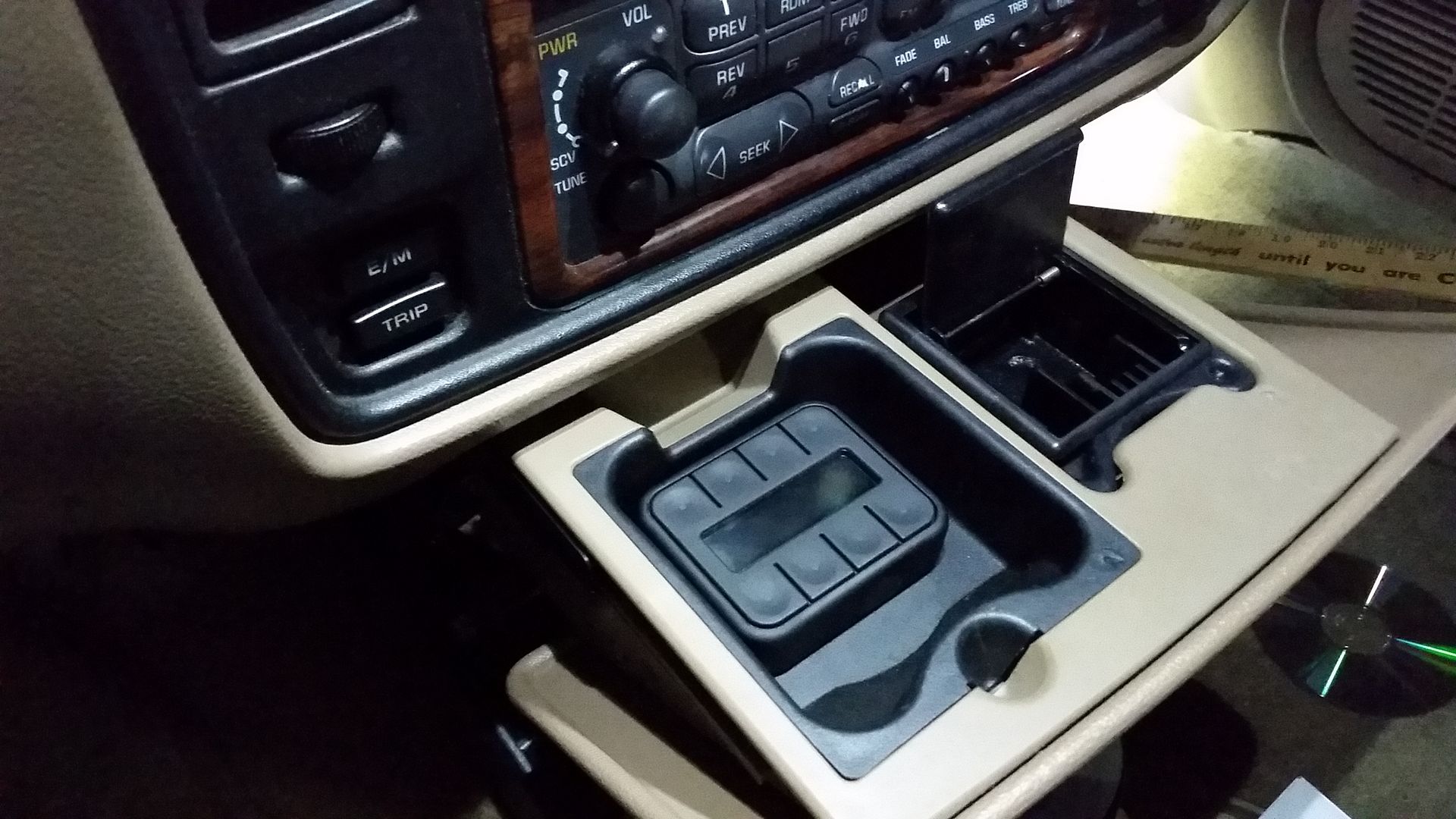 I used some plywood to make a setup for the air management and test fit it in the trunk.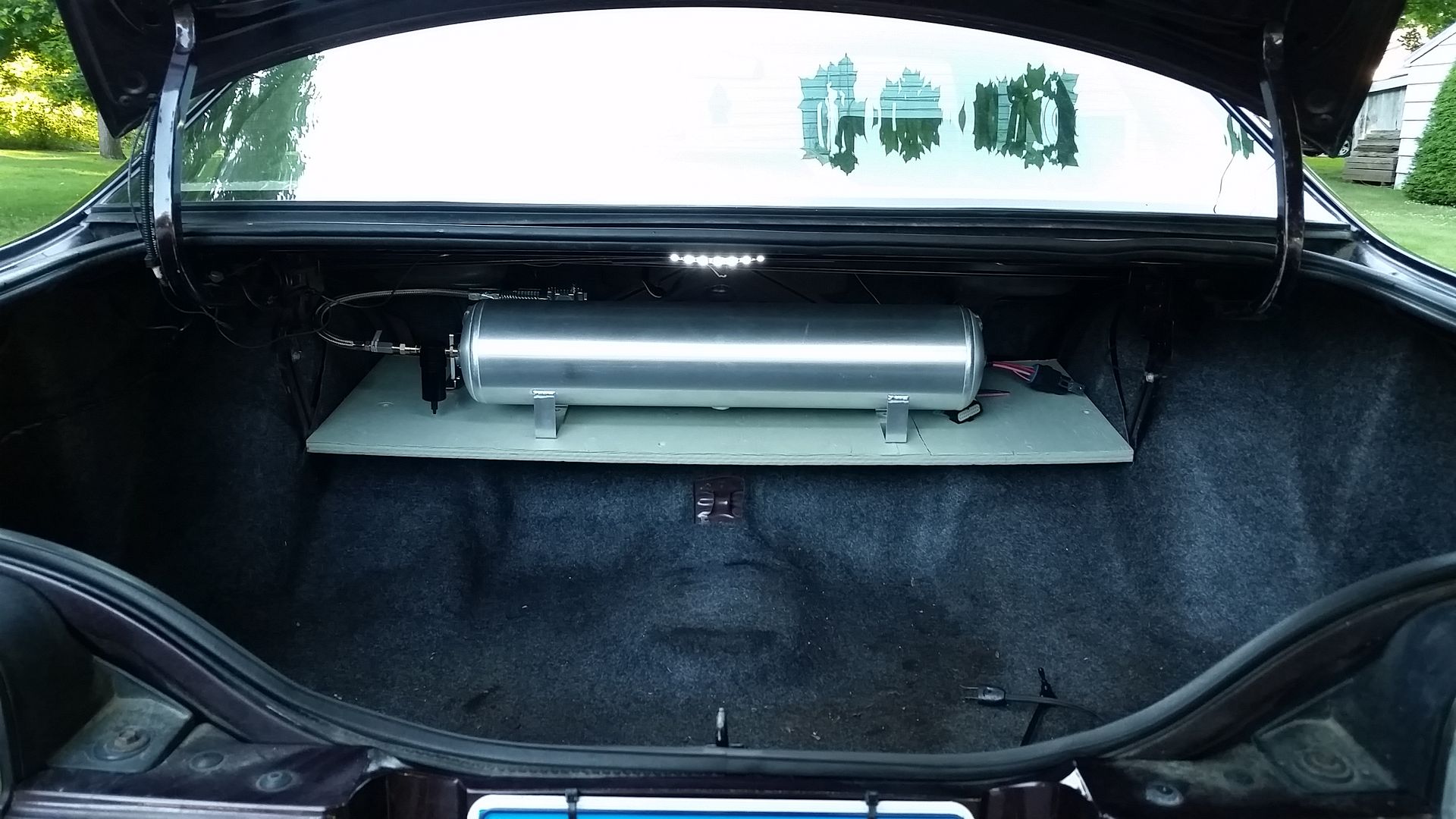 Next the air tank was powder coated and water trap, air line fitting, and air hose connector were added.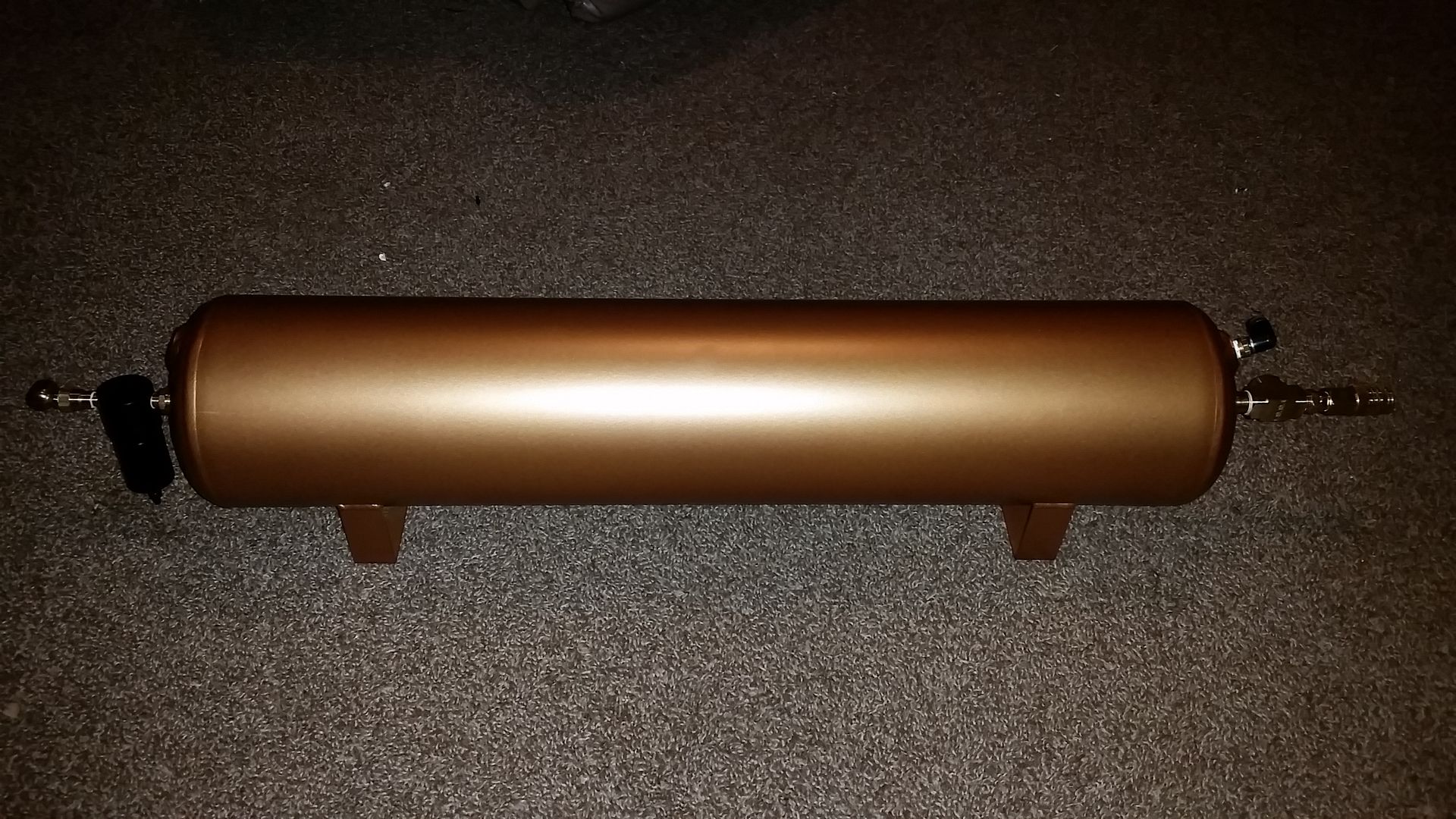 Next, the shock relocation brackets were welded in.
This took a while because the fuel lines are run very close to where they were mounted, so care was taken to reduce the heat in that area.
Driver side