Discussion Starter
•
#1
•
I just picked up a DGGM '95 Caprice with the 9C1 package and LT1. From what little I know, it was supposedly an unmarked New Jersey police car at one point. It's not hard to tell; it has the bright as hell dome light, a few random switches under the dash, and an extra antenna mount.
I bought the car off a buddy of mine, who had bought the car from his uncle last year. His uncle had it for 10 years and didn't drive it much, and sold it to my friend when he moved to Florida. I've had my eye on it ever since he got it, and eventually convinced him to sell it to me. It has around 130k miles (the digital speedo/odo doesn't work).
The car has SS wheels and grille, as well as springs. I have the SS spoiler that I'll be installing as soon as it warms up a little outside. It has power buckets out of a Bonneville, but no center console at the moment. Also has some kind of cheap air intake, but the rest of the car is stock. I have a Z28 cluster I'll put in it. The car needs a good cleaning inside and out, and it has a trailer hitch that needs to come off. Most of all, it needs a trans rebuild (no 3rd or 4th). That will be taken care of at some point in the next month.
Here's the only pic I have...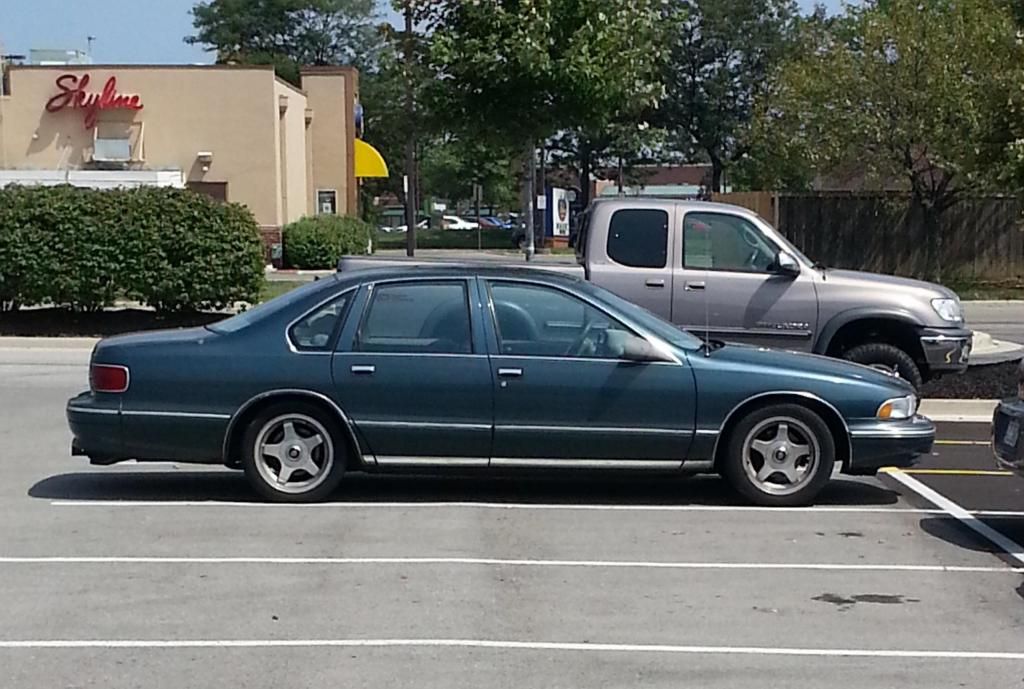 When the weather warms up I'll take a lot more pics. I don't really have big plans for the car, I just want to clean it up and daily drive it. The body is in good shape, a little rust on the underbody, and a small rust hole in the trunk. It's certainly not a show car, but it's in good condition. I've always liked these cars and I'm really excited to finally have one. I want to look at the option code tag in the trunk and find out a little more about it.