I don't get on here too often but It's a nasty stormy night and I figured I'd post up my doings over the past months.
Car is a 1995 Chevy Caprice Classic 9c1 Impala SS Clone. Has about 180k on the body. I have had the car for roughly 6 years. It's come a LOONG way since the day I purchased it from an abused home. Anyway after one year of sitting engine less. I decided to spend a gratuitous amount of money on the car. I was donated a an LT1 from a z28 that a friend and I had just finished swapping in a 383 in. With that, my interest was rekindled. I promptly sent it out to get shot peened, bored .030 over, aligned honed with ARP main studs. Had the crank polished, stock rods reconditioned with ARP cap bolts and new hyperutetic pistons. Upping the compression to 11:1
Wile the short block was being tooled on at the machine shop. I sent the heads out to Lloyd Elliott to become LE2's. Had him spec me out a custom grind cam. 224/230 .573/.568 110 LSA. Added new LS7 Hyd Lifters, JEGS hardened push rods, TFS guide plates and Scorpion Endurance series 1.6 roller rockers. New timing chain, oil pump drive gear with support brace, ARP oil pump drive shaft and a Melling 155HV pump.
I then picked up a CPT level 3 4l60e, with a Precision Industries 2800 stall triple disk converter. Acquired a set of Rustic racing Front upper and lower A-arms, which I had sand blasted, and then repainted with POR-15. Added a set of Hotchkiss rear upper and lower rear trailing arms and a set of Dick Miller Racing triangulation links.
Onto the pics!
The tear down.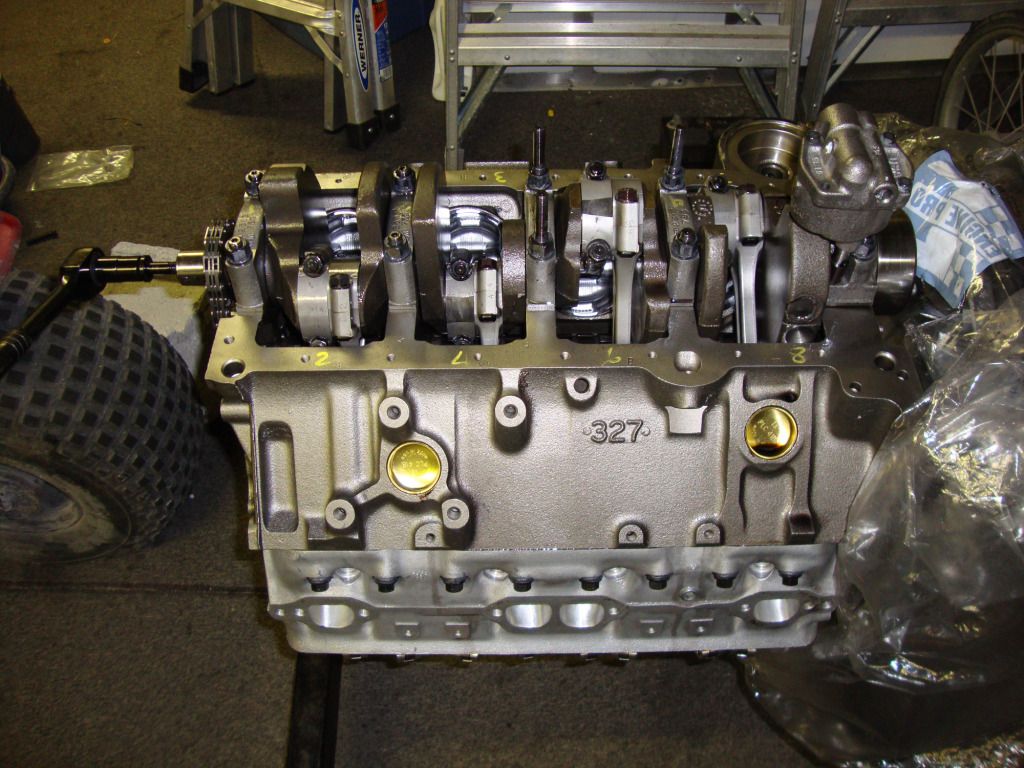 Engine coming together
Some sweet LE port work
Front end stripped ready for paint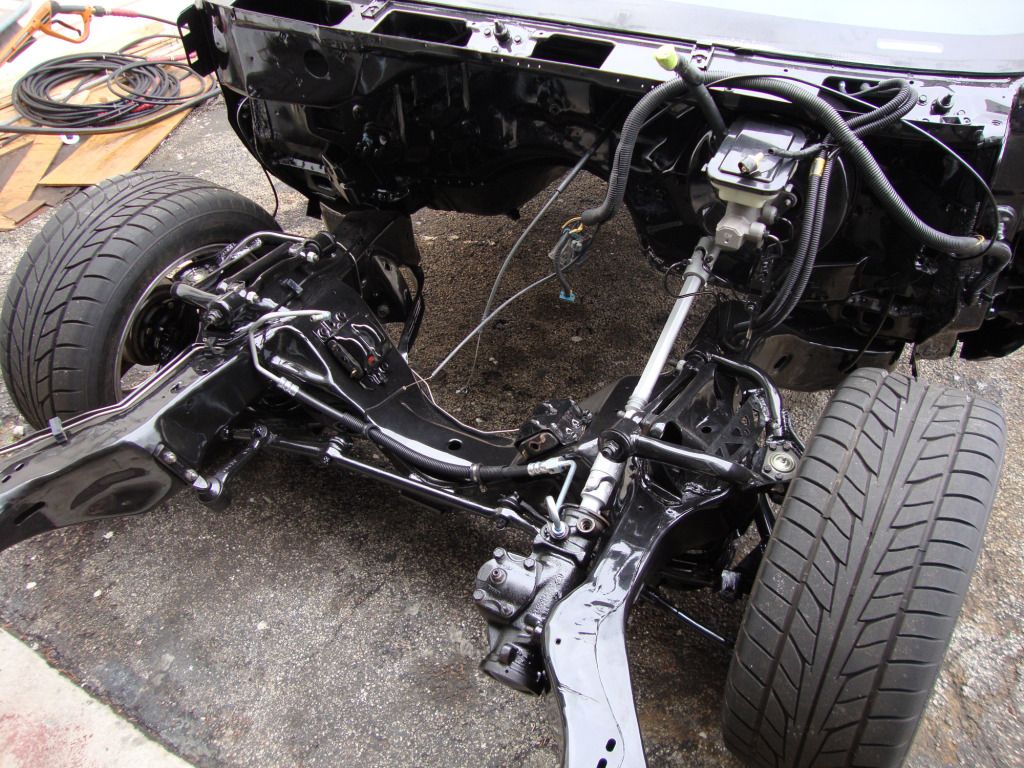 After paint
Underside ready for paint
After Paint