Discussion Starter
·
#1
·
I got tired of competing against my own headers. I said we would do a re-design of our TRI-Y's once we got moved into the new shop. Well, we couldn't wait.
The new passenger side TRI-Y is done. Driver side will be done early next week.
The passenger side looks fast just sitting there. We tried to create a more "traditional header look" as you see while looking in the engine bay.
The pictures below are of the R&D header. Many of the welds pictured will not be there.
We got rid of four gas welds, lengthened the header over-all, got rid of the secondary tube, many of you have not liked from day one, and equalized the length of both secondary tubes. Primary tubes got longer, EGR flange is clocked for MUCH easier access and the price will be less as production will take less time. This header is closer in length to our Quad headers and should be good for more power and torque.
And best of all, it's a Clear Image Automotive exclusive. Paperwork is already filed.
Here's a picture of the old TRI-Y with the new TRI-Y and the Quad header for comparison: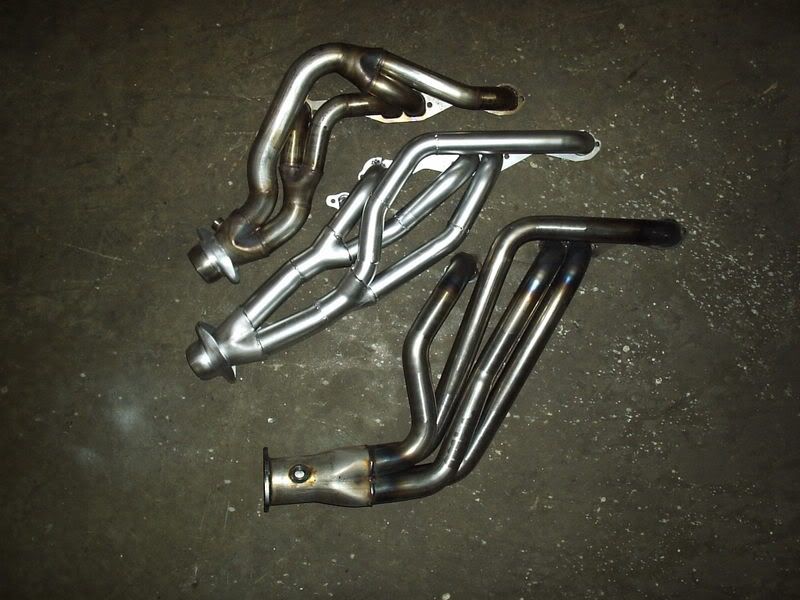 Here's the old laying on the new so you can compare the length: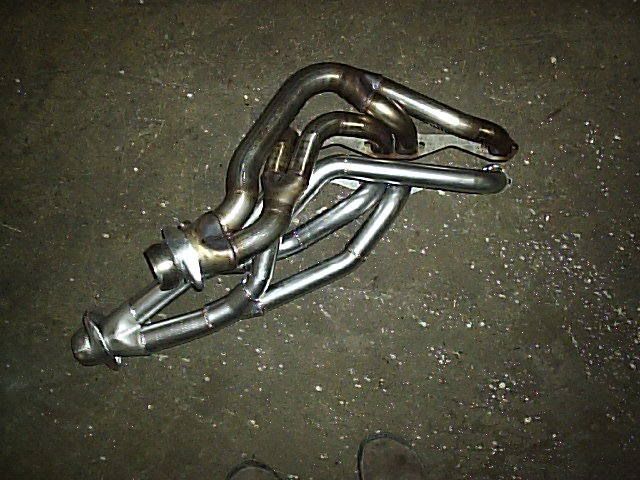 Here's one of the old and new TRI-Y header: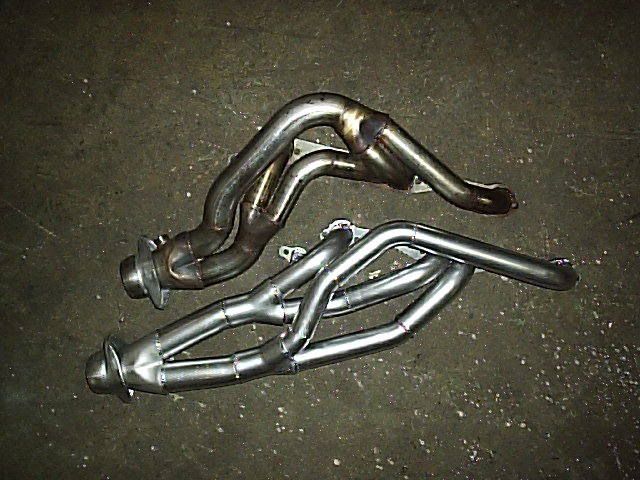 And one last picture of the new TRI-Y by itself: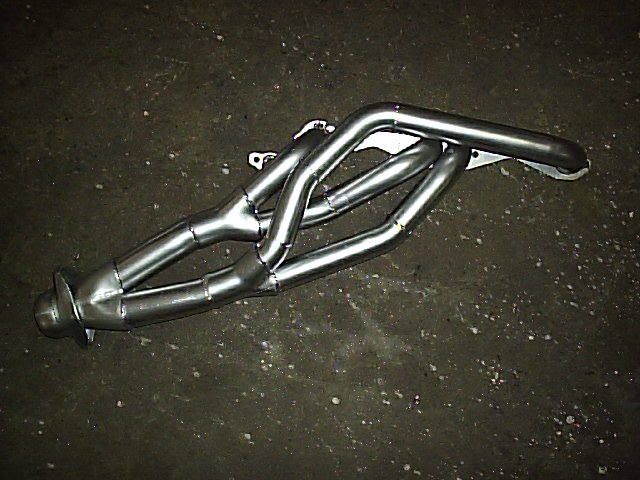 Of course stainless Hi-flow converters and extended hook-up pipes will be available.
Let me know what you guys think.
Thanks.