Discussion Starter
·
#1
·
So, as a follow up to Pandora's wagon, I still have the missing flat hood ornament. This is the second time the plastic part has flown off and left me with just a blank, chrome square on the hood. My plan to procure a used hood, fill the hole with metal and then try and Graft the Z34 louvers into has been derailed. Basically, I have been so busy that the wagon has kinda taken a back seat. Although every time I see it, I can't stand it. It's like a giant chrome pimple!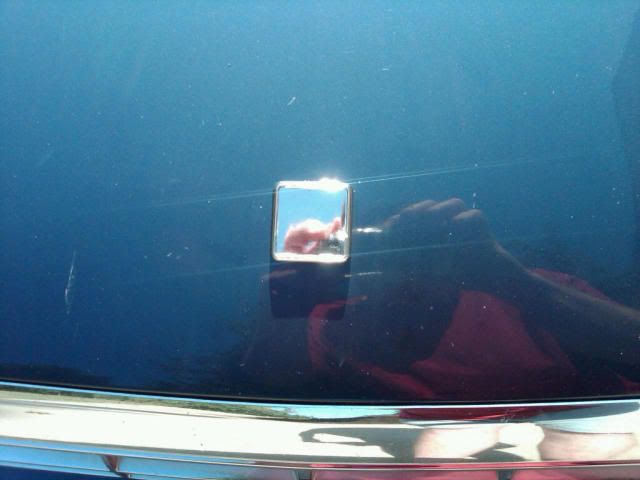 So my only choice was to find some other replacement to cover the hole or only walk around back of the vehicle to get in. Well, the second option has been working for the most part, but I had to do something and soon. I briefly thought about installing the original stand up one, but quickly came to my senses.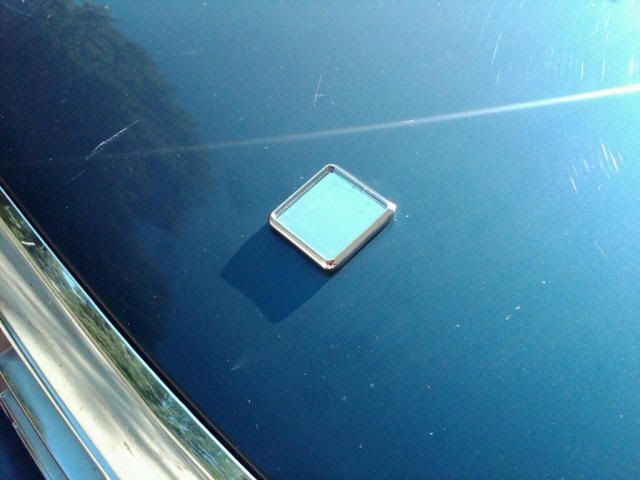 I decided to search for ANY Chevy emblem that would replace the chrome pimple and would not attract more attention than a blank hole would. Well there are some BIG emblems out there and a lot to search through. I finally came across this one: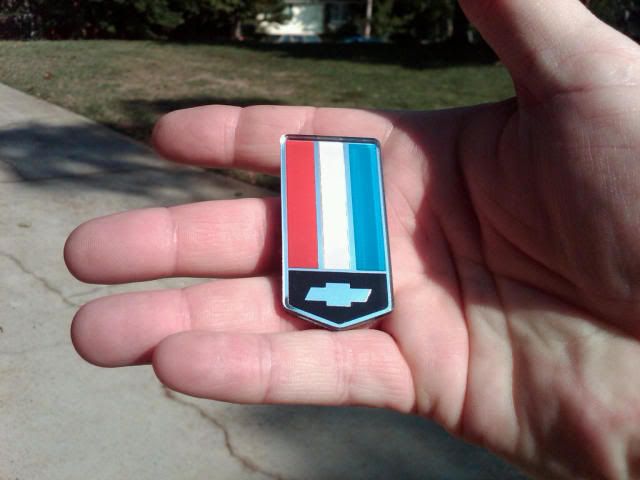 This is made for the front of a Camaro and is available in some different options. Some had tribal flames in the bar area and others had an LT1 at the bottom. Also they were available in different colors and with chrome or gold trim. I chose the Tri-color (Red, White and Blue) with just a bow tie in the bottom in chrome. This preserves some stealth. (as if the wood grain is not enough) Here is a link to the site on eBay. Look under Camaro stuff although his other items are real cool.
http://stores.ebay.com/emblempros/1...15117016&_sid=113496116&_trksid=p4634.c0.m322
Worked with Roger and finalized the deal for less than $40. When the emblem arrived I thought it would not look good and wondered if I had just thrown some cash down a sewer. The whole thing is plastic laid over the colors and chrome so from the sides, you can really see the plastic (see below) and I guess the recess in the Camaro nose hides that. On my hood, it would be very obvious but, without too many other options, I decided to go for it regardless.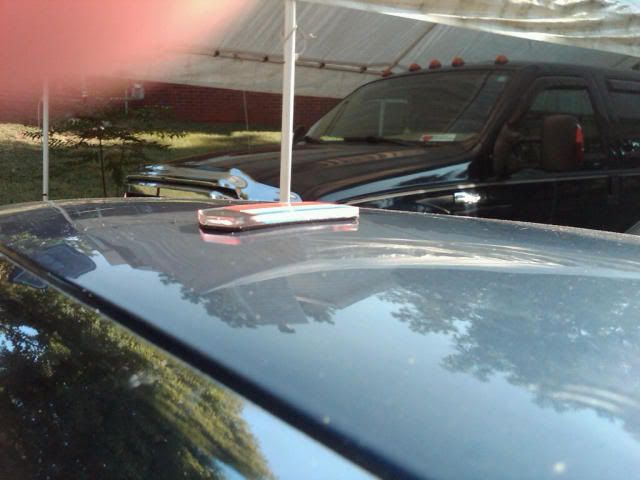 After I removed the chrome square, I followed the prep instructions and laid the emblem down for a test fit and found that it's flat and our hoods have a slight curve, front to rear. After thinking for a while I laid the new emblem on a wrench and heated it with a heat gun. Then after it got really warm, I pressed down on the ends to give it a slight curve. Another try and it laid on the hood, real nice.
Finally, installed the emblem and stood back and got really impressed. It really looks good and serves the purpose. You can still see the sides and see it's plastic but it is certainly better then the chrome pimple!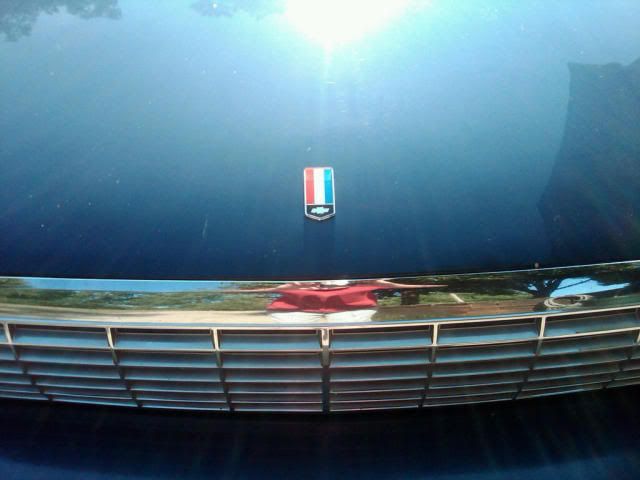 I would think this emblem with the LT1 and chrome outline and all three bars in black would look GREAT on a BBB. Just my opinion.