Well I liked my old rims that I had but I decided to try something different out. I got a bug in my ass after I got an extremely good deal on a set of Baer brakes, but they weren't for an Imp of Caprice, so after talking with Baer (the secret society that WILL not give you any information), I decided to sell the kit, which I am hoping it will be gone here rather quickly, after talking with Tobin @ Kore3 about it.
Anyway, I was checking out different wheels didn't know what I wanted, but I did want to do a big brake set, so I found a set of calipers off a 2010 grand sport that had rolled off a truck at freeway speed. I got them for a VERY good price. One has some marks on it from the accident, but oh well, nothing a little touch up can't take care off.
So then I decided I would just go with the Z06 theme on my car, I could get the wheels pretty cheap, yeah I would have to run spacers, but who cares really, if they are designed right, there should be no problems with them. I bought a pair of spacers from Alex @ PCM performance he had laying around from Fred Goeske @ wheeladpaters.com. Anyway I knew these were made right, they are 3 inch adapters, but it would give me leeway if I had to cut them down at all. You will see why here in a second.
So after scouring the C6 forums, I located a set of wheels, chrome, from an 09 Z06, 18X9.5 in the front and 19X12 in the rear. After talking with the gentleman selling them, he wanted to part with the Goodyear supercar tires as well, with 900 miles on them. I got them at a steal.
Anyway I don't have the front mocked up yet as I want to get the brakes done then dink with the wheels and tires and make sure all the measurements are the same.
Here are the brakes. 6 piston front 4 piston rear, I will be using most of Tobin's stuff to complete the installation..
Here is a shot of the front calipers going on, same as the Z06 just in silver instead of red.
Rear tire size
Here is the rear wheel mocked up with the 3 inch spacer, you will see that there is plenty of room from frame to tire, I am going to cut 1/2 inch off the spacer to start, if I don't like how it sits in the fender I will notch the frame and bring it under further. I was pretty afraid as I didn't know if I would like them or not, but I think that they are going to come out pretty good.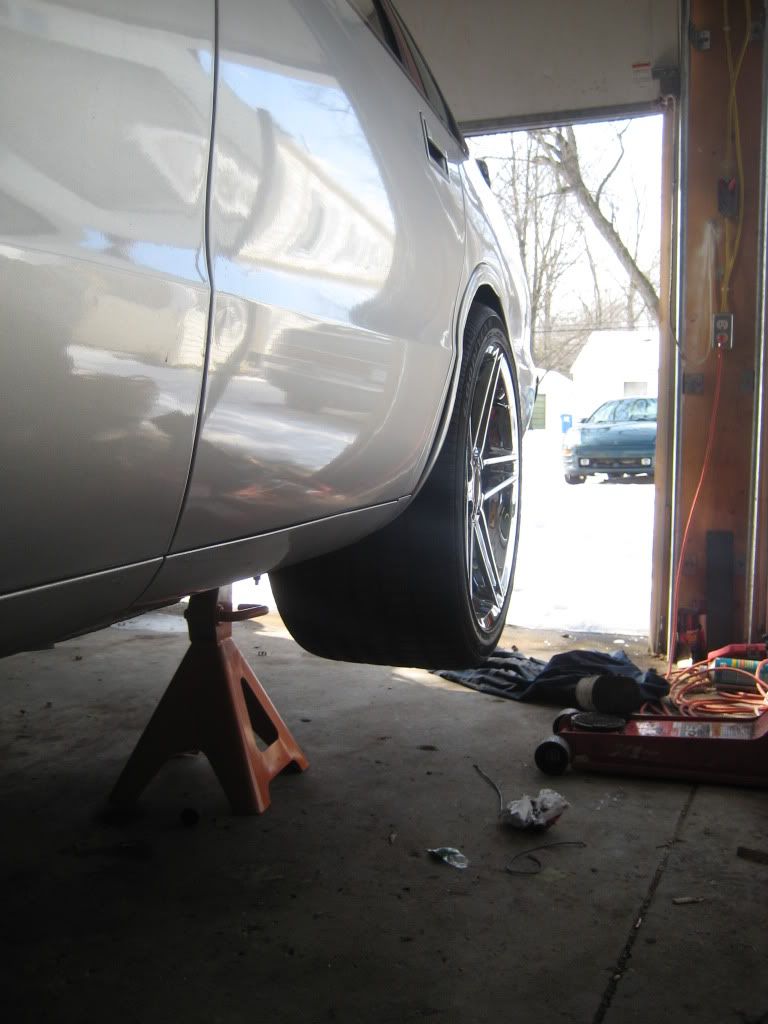 Picture is deceiving but there is about 3/4 of inch of space in there.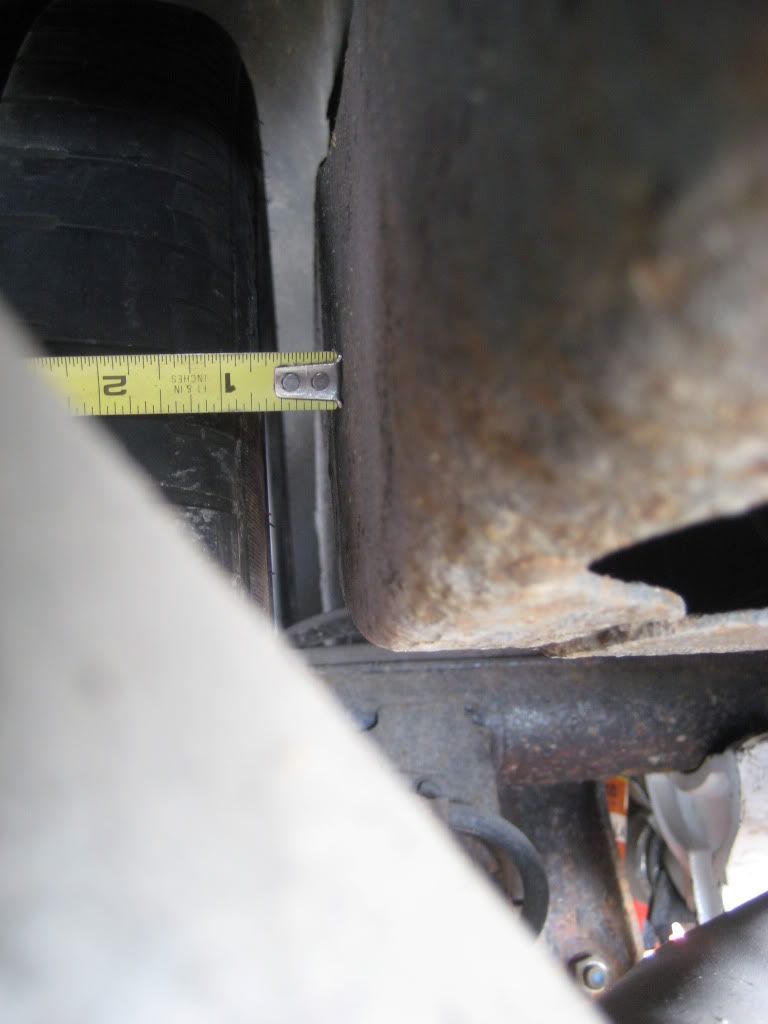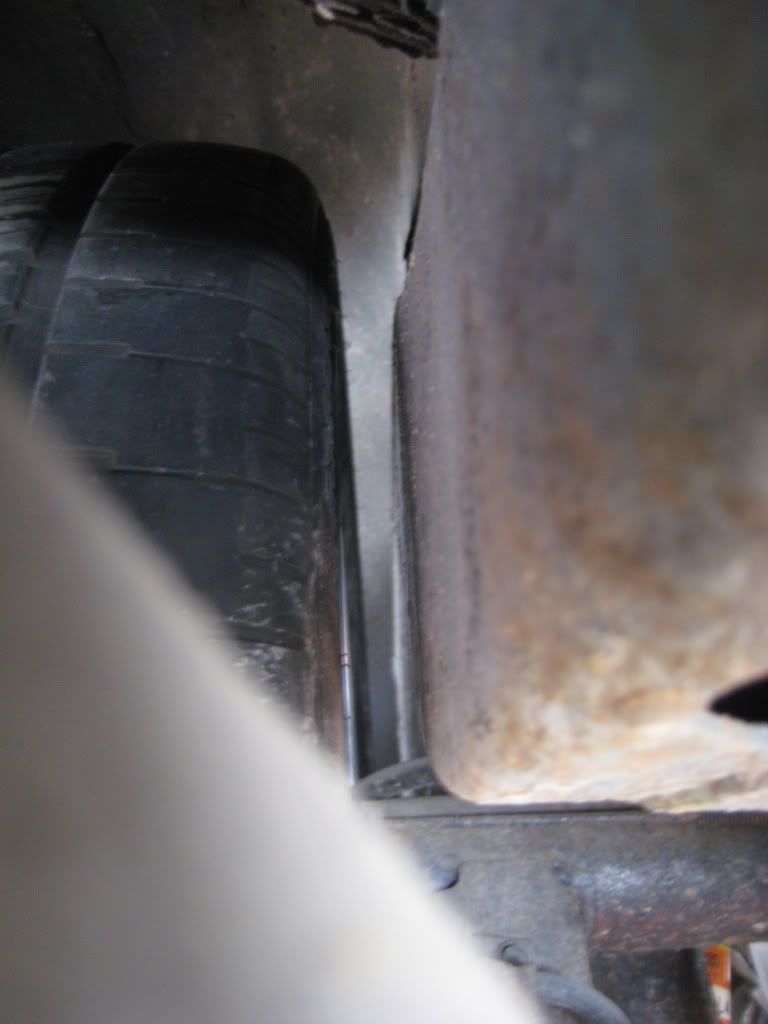 How it hangs out right now
rear view