Whats going on Impala SS fam! Had to post pics from when I put on my new speaker pods I got from
http://www.customspeakerpods.com
Had the speaker pods before with the 6.5 speaker and tweeter, but now I got the new speaker pod with the 6.5 speaker and 5.25 speaker in it! And I asked the guy who makes custom speaker pods could he make me some pods for the rear that will fit a 6.5 speaker and 5.25 speaker, and he made a set for me.
So here goes the pics!
My new equipment!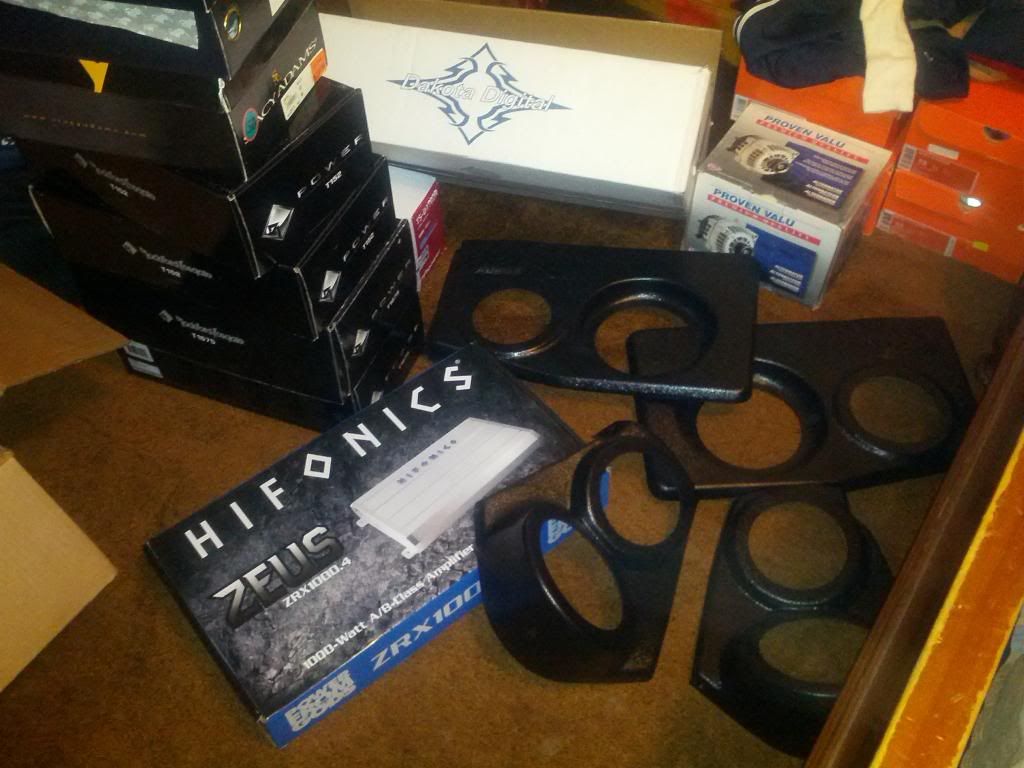 What my door looked like before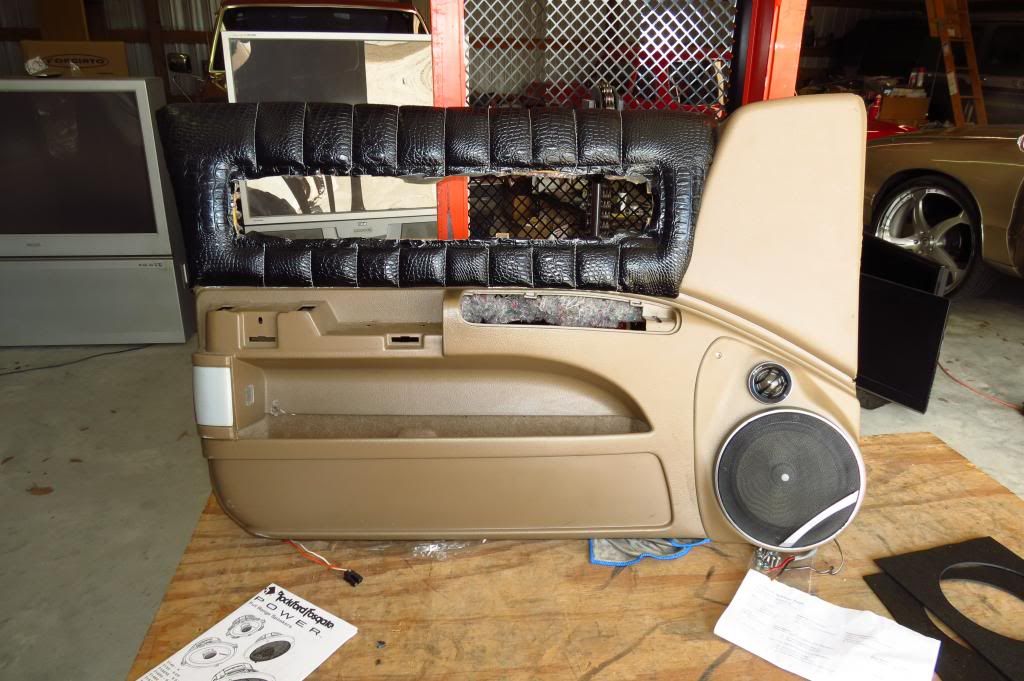 New front speaker pods that came in. And I had Pioneer speakers in before, but I switched to Rockford Fosgate Power series speakers. And I used their 6.75 speakers and 5.25 speakers. Also I must say that my RF speakers were kinda big. Even tho the cut outs for the speakers look fine, I had to trim the cut outs more to fit the both speakers on with the grilles. They were hitting when I first tried to put em on. The pod on the left I cut out more to fix the speakers, and the pod on the right was how they were when they came in.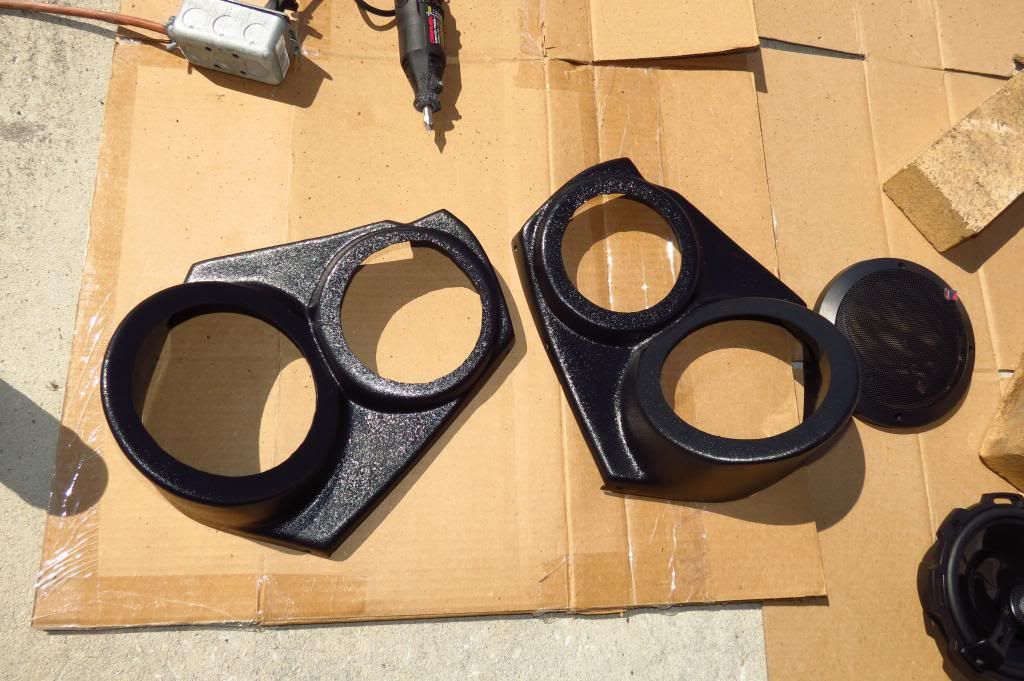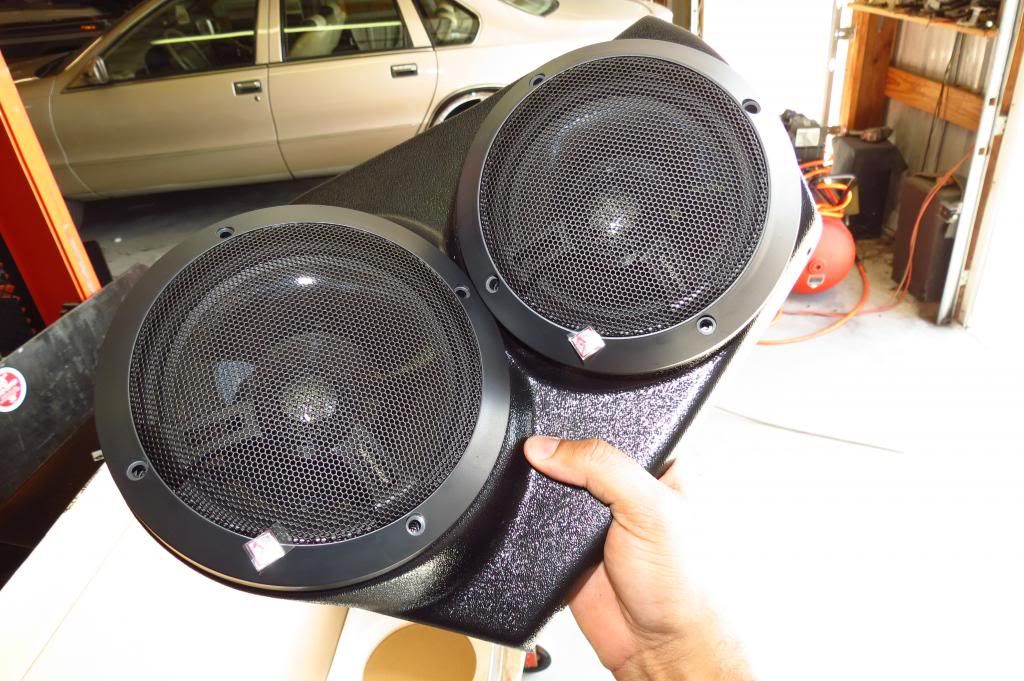 Got my paint booth set up lol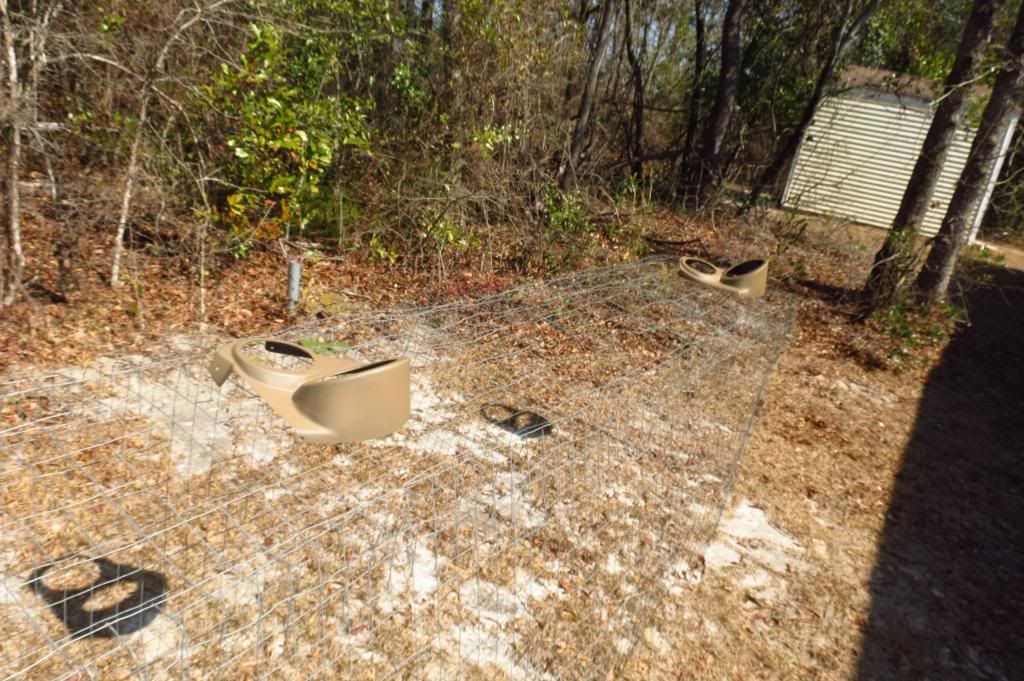 What my door looked like after tryna see how much I have to cut out for the speakers. Before then after I cut enough to clear it
After getting cut right, and drilling the appropriate holes to keep the pods in place on the doors, Got them on!
My only problem with these pods... I really didnt care for this gap that's there after I installed them. Its not really that big of a deal tho. Especially when you're driving or showing it off it's not like its noticeable, I just noticed it when I did it. And you can see how close my speakers are with the grille. They're pretty much touching.
Room for a tweeter possibly too!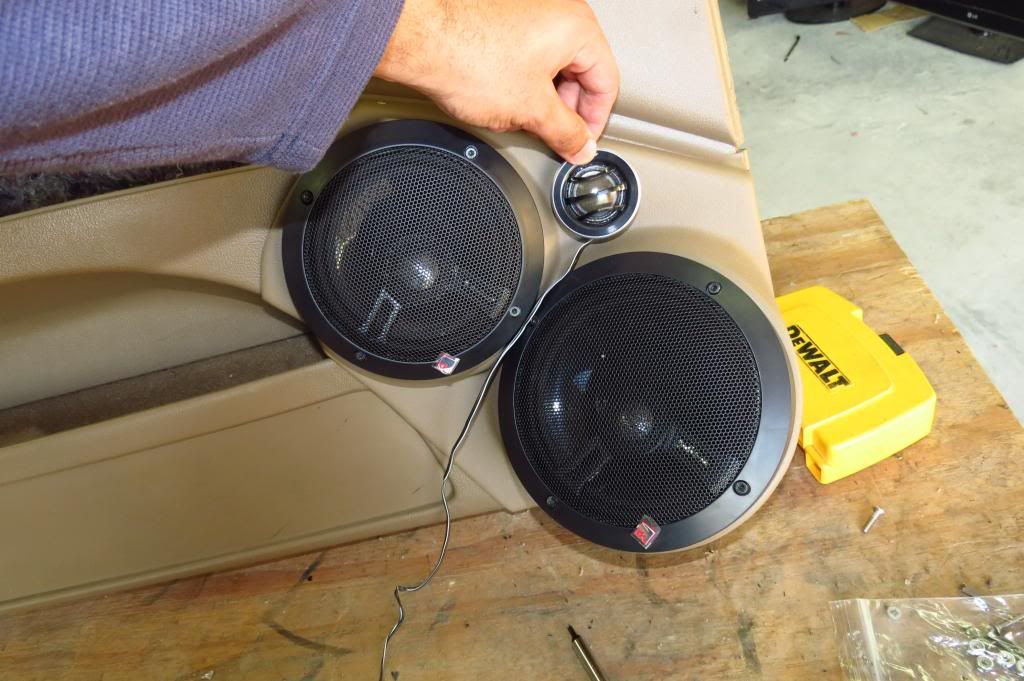 Did the passenger side now
Now putting the door panels back on!