Discussion Starter
•
#1
•
After seeing a puddle of fluid on the garage floor one day, I decided to change the power steering setup a little since I had to replace the pump. There are two things that I felt were essential on the power steering system; a filter and a cooler. So I installed both when I swapped out the pump. I bought the following parts:
Filter - R038M-P Magnefine 3/8" Magnetic Inline Power Steering Filter
Cooler - DER-13254 Transmission Cooler 3/8" inlet/outlet
I had to route the lower pressure line coming from the steering box to the far driver side of the engine compartment in order to fit everything in the area. I cut the line just below the driver side fan and then used a bender to get it where I needed it.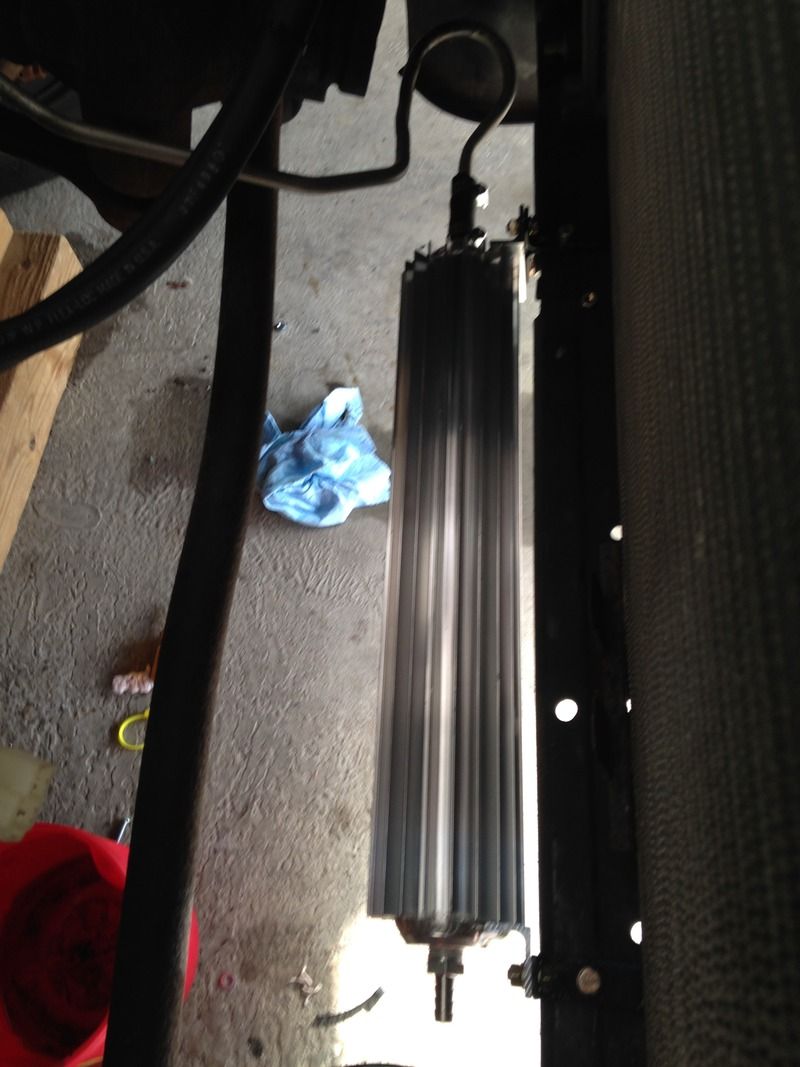 I have a bead tool by Imperial that places beads on lines. Its great for stuff like this: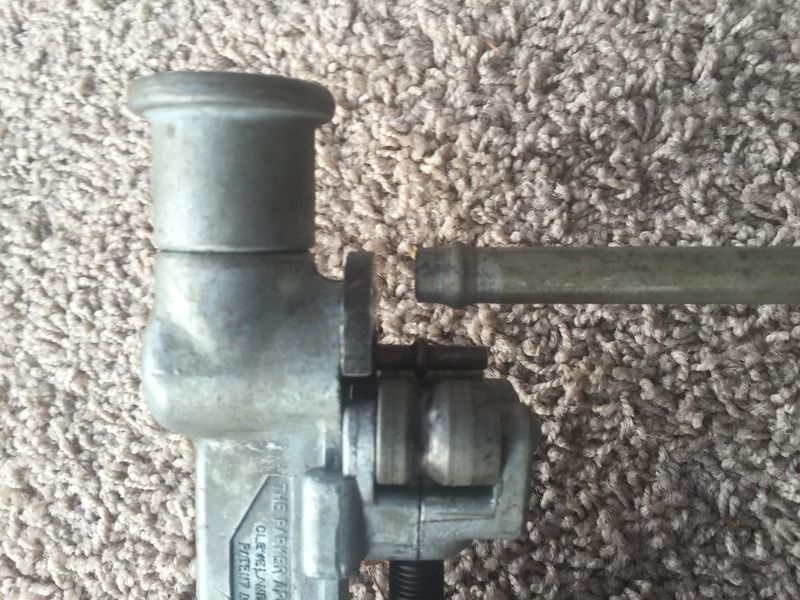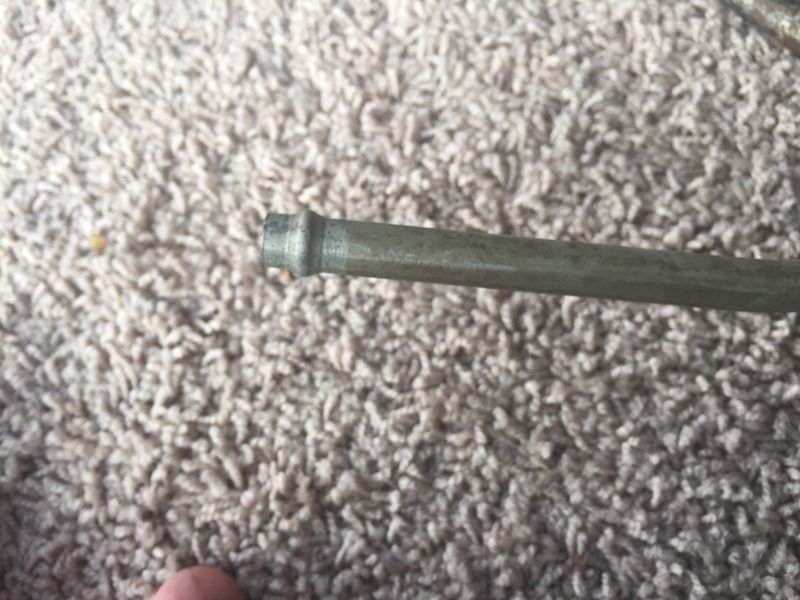 I used 90 degree brackets to mount the cooler. I ended up welding them together to ensure longevity.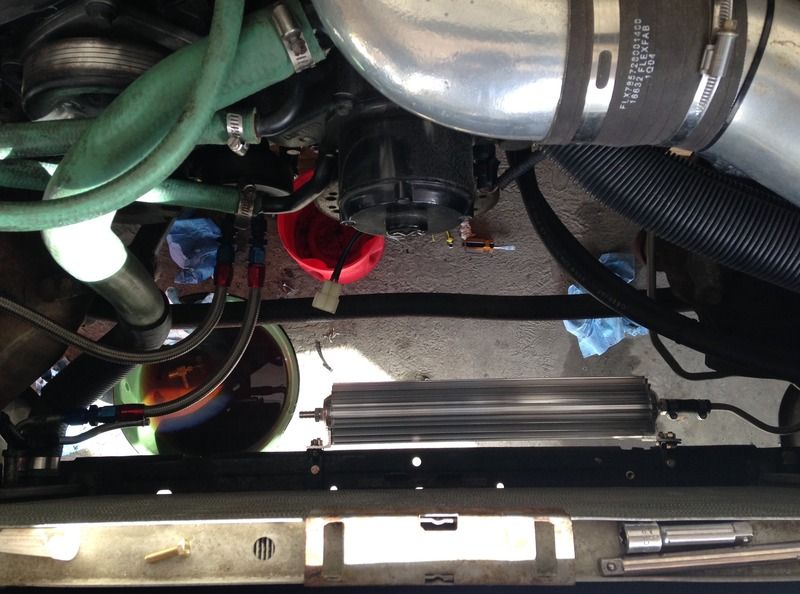 I let the filter float between the cooler and the hardline that I fabricated that replaces a section of the rubber hose. I used rubber hose to help protect it against chaffing. Filter not shown below.
I hope this generates some creativity in finding solutions to some of the common problems in our PS system; Heat and Dirt.