This is rework of the "Bleeder Valve" mod posting from prior to the "incident".
For all of those who want to better maintain your Opti-Spark and keep any cooling off the motor please see below (Pictures say it all). This is a simple direct replacement of the factory bleeder valve. It allows you to put a hose on it, either temperary or perminent, to drain coolant or bleed the system at any time, hot or cold.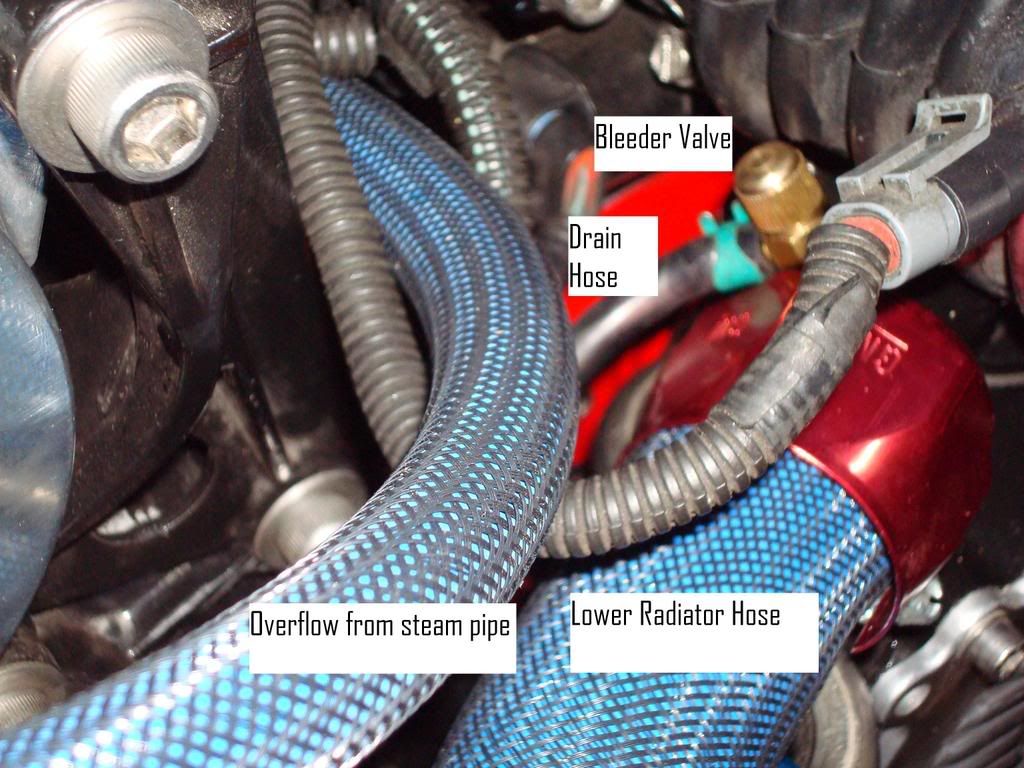 I used my old Opti vent hose and little green clamp to keep it mine on the barb permanently.
I used cable ties to lightly secure the hose to the lower radiator hose.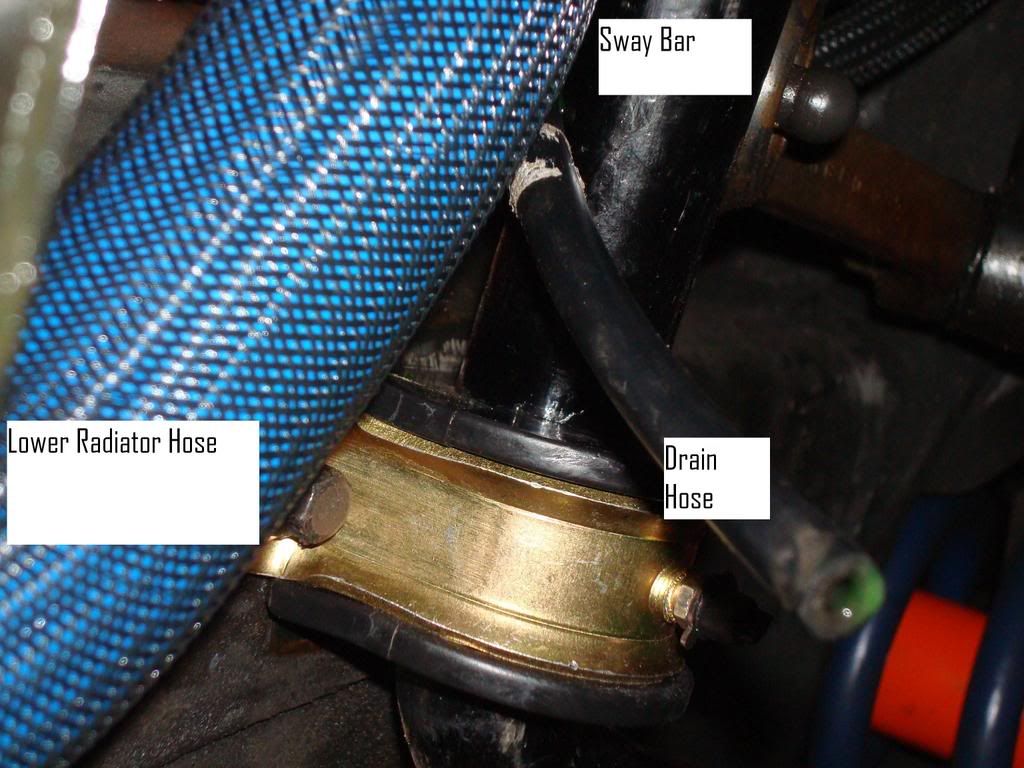 Then simply let it hang at about the level of the sway bar.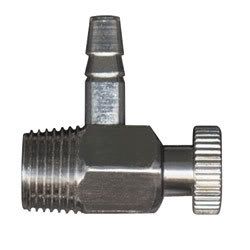 As you can see I used the brass version on my Impala and the nickel plated brass version for my wagon. I think I like the nickel one better, but both seem to work well.
Good luck!!!
OH.... and I sell them. Please look at the Group Purchase area for details................