Discussion Starter
·
#1
·
Okay, so I guess they are not really lamps, but not sure what to call them.
These do not light up.
They just look nice and say Roadmaster (so that makes them cool in my book lol) Use these in place of your broken opera lamps with moisture soaked lenses. I'd like to get $28 shipped for the pair. The frame color is Light Driftwood Metallic (Gold).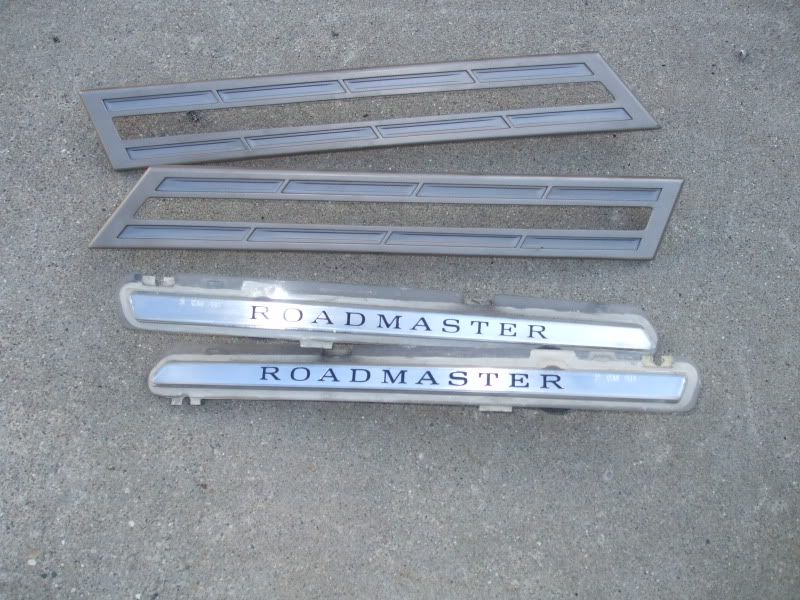 Due to
issues with paypal being dickheads
and wanting to put a 21 day hold on any payments for items I receive for no reason, I prefer a check or money order. I will still accept paypal as long as payment is sent as personal payment owed, or sent as a gift to avoid the hold. PM if interested.