Street Trends Feedback Thread!!!
Big thanks to the Street Trends crew! Ordered my RAISS in powdercoat black at 4pm on Friday the August 6th. And I just picked it up today August 27th!!! It's true Jordan gave me a quote of 10-12 business days, but there were complications with the powdercoating shop so you can't hold that against them. Plus 21 days is pretty fast IMO seeing as: They had to get their order in, get it shipped to CA, and then have it powdercoated? Needless to say I have no complaints on the time restraint.
As far as final product goes everything is flawless, powdercoating is crisp and smooth. Included was: Main Shroud, Air Defector, TB to MAF bellow, S&B chrome ring airfilter, MAF extension harness, the shroud weatherstripping to seal the system from warm air, Instructions, and just because Jordan's cool a licence plate frame
all for $391!!!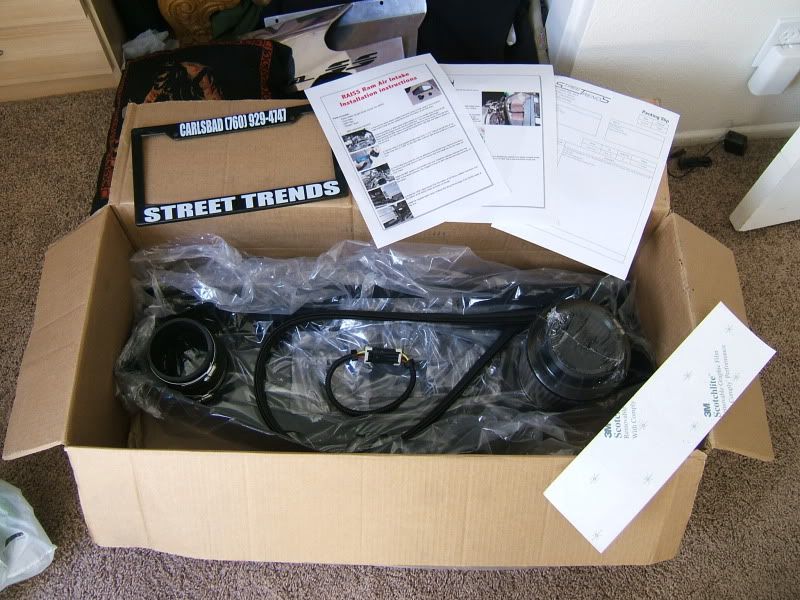 Ive already done a test fit and sense im running a fat ass Griffin Radiator it doesn't sit as it should. Im gonna have to do some modifying to the top fan shroud brackets to make room for the Main Shroud to fit properly. It should all be squared away this Sunday with pictures by request.
Thanks again for everything and we will be doing business in the future,
Nick