Discussion Starter
·
#1
·
Since my thread as well as everyone elses went bye bye I am going to repost it.
Well I thought it would be a neat idea to make one thread to show off all the mods I either have done or will do. That way eveyone can see the progression and how it went from point A to point B and so on. It started off with me buying this 1984 Oldsmobile Custom Cruiser.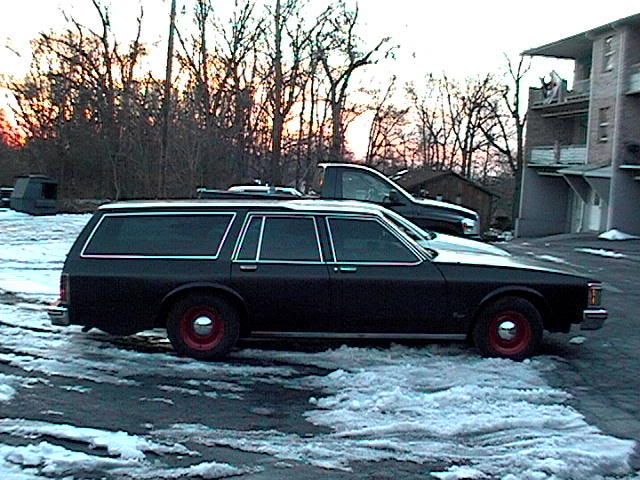 It was pretty much stock with the exception of the wide deep dish red wheels and 255/60/15's all around including an identical spare. And the matt black paint and dark tinted windows. It had like 67,000 miles on it when I got it. The First thing I did was to add this radio.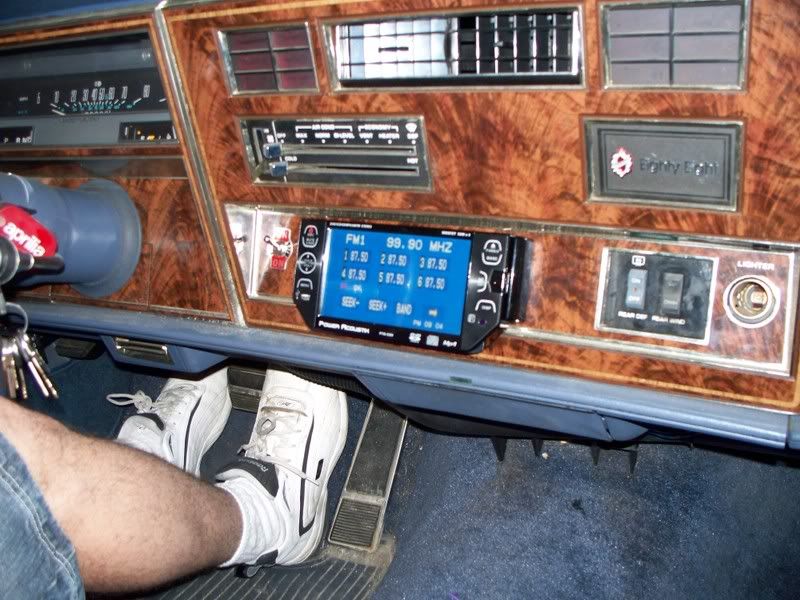 It's a nice touch screen unit that has a full screen and can play DVD's. I also added this back up camera.
It allows me to see behind this big beast. And it is totally hidden. The next thing I added was this hidden antenna.
I did this because the one in the fender was broken off and I like the hidden look.