---
well i tried posting somewhere else and i haven't gotten any replies on this. so anyways i was wondering instead of a 6spd thats double overdrive if i could git a richmond 5spd for my car? will i need the stock crossmember or a new one? where can i git the bellhousing? im gonna be using this car mainly as a backroad twisty runner and it wont see much highway.

next problem.
the 91 caprice (not the wagon, i blew it up) is stutterin bad. i hit bout 60 mph last nite and felt like a misfire and the whole car starts shakin. thanks for the help guys.
---
Why not the Tremec T5? Pretty sure it's nearly identical to the T56, except a 5spd....

edit:
after a couple of quick searches in the drivetrain forum, seems that the T5 is a bit weaker than the T56, so may not stand up to the weight of these cars.....
---
Try changing the fuel filter. If its stumbling and not throwing the CEL, this is often the problem.
---
thanks guys. i was on rustic racings website and saw that he is using a TKO 600 5spd in his roadracer thats why i was wondering about all that. i was just at the parts store and coulda bought that. geeeeeze lol
also i found a set of hedman headers from summit for like 135, long tube. will these fit in my 91 woody? this is the pic they show for them.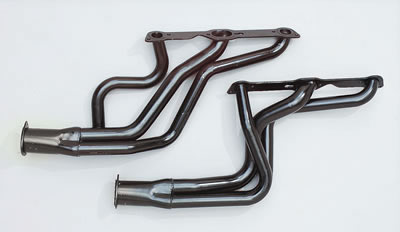 and does CIA sell the tubular crossmember that will fit the 91-3's with no modification?
---
Yea CIA sells it. I think you have to call because it's not advertised on their site. It'll run about $170.
Posting Rules

You may not post new threads

You may not post replies

You may not post attachments

You may not edit your posts

---

HTML code is Off

---