1994 9C1 Caprice
---
After MANY years of ownership, I've decided to sell the whale. It's one of the better surviving 9C1's out there. There have been many mods done since I've owned it. I just don't drive it. The odo shows 19X,000 miles but has less than that since I replaced the original dash (which I still have) due to fading. I'll get a list of mods that I can remember together and post some pictures.

A good starting point for negotiating would be 4k. Again, it's a staring point. I'm located a few miles south of Richmond Virginia.
---
Member # 1982!!!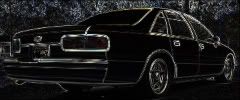 Hey Buddy,

What mods does it have?

Thanks,
Nab
Nab, here is a list for you. I assume you want the performance mods.

1. Dynomax exhaust
2. Edelbrock exhaust (the good one. not the crappy one where you can't reach the bolts)
3. PCM tune by Brian the guy who lived in TN (can't remember. The sticker is under the PCM)
4. Speed Tech Front end suspension rebuild kit
5. Bilstein shocks front and rear.
6. Suspension Techniques springs.
7. Original Whisper jet 100/80 headlight wiring harness.
8. Corvette boot and conical air filter.
9. MAP sensor
10. Corvette module under the PCM
11. Autometer Phantom transmission temperature gauge.
12. Impala SS rims with Astro van center caps.
13. 275/40/17 tires
14. The infamous home plate and 1st plate delete.

That's all I can remember at the moment. Here are some things that aren't necessarily performance parts but parts I've replaced.

1. Transmission was replaced with a new, not rebuilt) GM certified from the dealer not too long after I bought the car.
2. The A/C lines were replaced duemail to the control arm rubbing.
3. New A/C compressor and dryer. It blows cold!
4. New coolant tank reservoir with back flush. Heater works great.
5. Alternator.
6. Optispark was replaced not too long after I bought it. No issues since.
7. Carpet.
8. Side moulding delete.
9. All door and trunk rubber replaced.
10. Remote start with keyless entry (needs reprogramming)
11. Window tint.

I'll get current pictures up within the next few days. If you want specifics I'll do the best I can to get them for you.

I'd love for the car to go to you. I know you've been involved in the b-body community for a long time.
Senior Member
Join Date: Oct 2011
Location: Reidsville NC
Posts: 105
very interested in pictures got car jacked and lookin for a new b body for tax time. you can pm me for phone number
Sorry it took a few days. I had to find some older pictures. The only difference is the center caps of the rims and I have a bowtie hood ornament now.
---
Member # 1982!!!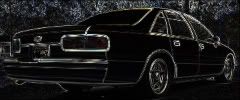 Surface rust. No pitting. Some coating flaking. They were coated inside and out years ago. These are the old style Edelbrock and not the crazy Blue Man Group looking hard to remove and install headers. Feel free to email me with questions.
[email protected]
---
Member # 1982!!!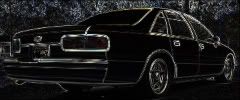 ---
Last edited by '94 9C1 Novice; 01-06-2016 at

12:27 PM

. Reason: new info
Took these today. Just washed her. Not much longer before it goes on Craigslist. Please save her!
---
Last edited by '94 9C1 Novice; 01-16-2016 at

05:10 PM

. Reason: Reworded
Interior pictures. She's all tucked in the garage under her car cover.
Posting Rules

You may not post new threads

You may not post replies

You may not post attachments

You may not edit your posts

---

HTML code is Off

---