WTB: T56 swapped B body
---
Looking for a clean T56 swapped B body. LT1 power preferred. I have a buyer for my '94 Fleetwood and am looking to get into a vehicle that is already 'built.' Prefer to stay under $10k. Let me know what you have!

Thanks,
Elias
---
1996 Cadillac Fleetwood "SS"- sold but not forgotten
1994 Cadillac Fleetwood- ongoing project
2002 Pontiac Trans Am Collectors Edition WS6 Conv't- the show car
2006 Mini Cooper S BRG 6spd- the autox gokart
2013 BMW Alpina B7 LWB- the wifes daily
2015 Audi Q7 S-line Prestige TDI- my daily
Member
Join Date: Aug 2012
Posts: 94
I don't know f this is what you have in mind but I am considering selling my 2-door t-56 '77 Impala. The car has a ZZ4 crate motor with Edlebrock Pro Flow injection and a '96 f-body t-56. This is an 85,000 mile car that was updated at 50,000 miles. The car is green with a black interior. The other good stuff includes: '91 9C1 rear with 4.10 gears and posi and the 11" drums. Up front it has
spc adjustable upper a-arms with Howe racing tall ball joints, 12" rotors and a fast ratio f-body steering box. It has the large factory sway bars front and rear. Hedman headers and 2.5" with Flowmaster 40 series mufflers. It sits about 3" lower than stock on Intrax springs and rides on 17" x 8" front and 17" x 9" rear Wheel Vintiques rallye wheels. This is my baby and i'm only considering selling it due to health issues. It is "done" but could use some small work. I think you are in the right price range.
I appreciate the offer. I should have clarified that I am trying to stick with a '94-96.

Thanks,
Elias
---
1996 Cadillac Fleetwood "SS"- sold but not forgotten
1994 Cadillac Fleetwood- ongoing project
2002 Pontiac Trans Am Collectors Edition WS6 Conv't- the show car
2006 Mini Cooper S BRG 6spd- the autox gokart
2013 BMW Alpina B7 LWB- the wifes daily
2015 Audi Q7 S-line Prestige TDI- my daily
Senior Member
Join Date: Sep 2009
Location: Fair Oaks, CA
Posts: 1,369
What kind of smog laws do you have.
---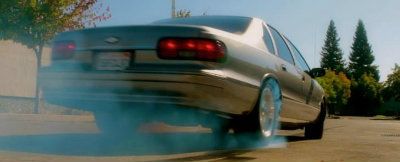 95 9C1:
Purchase Price: $1k -- T-56, AI 190cc Heads/cam, 355 Bottom End, 58mm BK TB, Intake Ported by AI, CIA Quad-1 Long Tubes w/ Export Pipes, 3:73s, Eaton Truetrac, SS Rearend (width), Eibach Springs, Bilstein Sport Shocks, PPM Front End, C3Fab 5/8 Extended Control Arms, SS Interior...
53 Studebaker Starliner:
sold!
69 Grand Prix
No emissions here in FL!

I would be interested in wagon or sedan. PM me details if you are selling.

Thanks,
Elias
---
1996 Cadillac Fleetwood "SS"- sold but not forgotten
1994 Cadillac Fleetwood- ongoing project
2002 Pontiac Trans Am Collectors Edition WS6 Conv't- the show car
2006 Mini Cooper S BRG 6spd- the autox gokart
2013 BMW Alpina B7 LWB- the wifes daily
2015 Audi Q7 S-line Prestige TDI- my daily