Senior Member
Join Date: Oct 2015
Location: Rockaway Beach, NY
Posts: 177
Blue 1996 RMW Tow Package NYC
---
Hey there, I'm selling my 1996 Roadmaster station wagon. Exterior is blue, interior is blue leather. It has a 5.7L LT1 motor with about 115,000 miles. I bought it in 2015 after my second baby and now I need a minivan since baby number 3 is on the way. As cool as it is, the third row seat isn't going to cut it for long distance kid hauling.
I am the third owner. The car was garage kept by the original owner for most of it's life. It's very clean car with no visible body rust or rot. No major dings or scratches. One small dent behind the hood ornament is visible in the first picture.The undercarriage and frame are clean and solid.
It's a tow package car with 2.93 gears and a posi rear. It has a performance tune from PCM Performance that included lowering the fan temps and disabling VATS. I removed the mechanical fan and installed a secondary electric fan along with the Innovative Wiring kit. Other than those things, the LT1 motor is stock.
It has 5 (one for the spare) late 60's buick ralley wheels and General Grabber tires with about 10k miles on them. Still plenty of tread left. The alignment is slightly off but nothing major. It doesn't pull when stopping. I have the original wheels and they will be included in the sale along with 2 nearly brand new tires. I'll also include the factory service manual.
When I bought it, it needed new mufflers so I put on a pair of Thrush Welded mufflers, removed the resonators and replaced them with straight pipe. It sounds great; not too loud, not too soft.
I have done a ton of minor work on this car. Mostly small annoying things like rear hatch solenoid, heater core, brakes, rotors, wheel bearings, belt (twice), power steering hoses and fluid replacement, coolant flush and hose replacement, washer fluid pump, evap canister hoses, new EGR, O2 sensors, fuel sender/pump, the list goes on...
The transmission was rebuilt 2 years ago and is running strong and shifting smoothly. I still have the paperwork. The rebuild was done at a great shop in Long Island.
This car runs great, rides smooth and accelerates effortlessly. The AC is cold and the heat is hot. Everything works! Super comfy leather seats and power everything. I absolutely love this wagon and will be sad to let it go. It's a true American classic!
Below are a few pictures. I'll take some more and post them soon.
The price is $4500 obo. I'm in NYC, send me a message if interested!!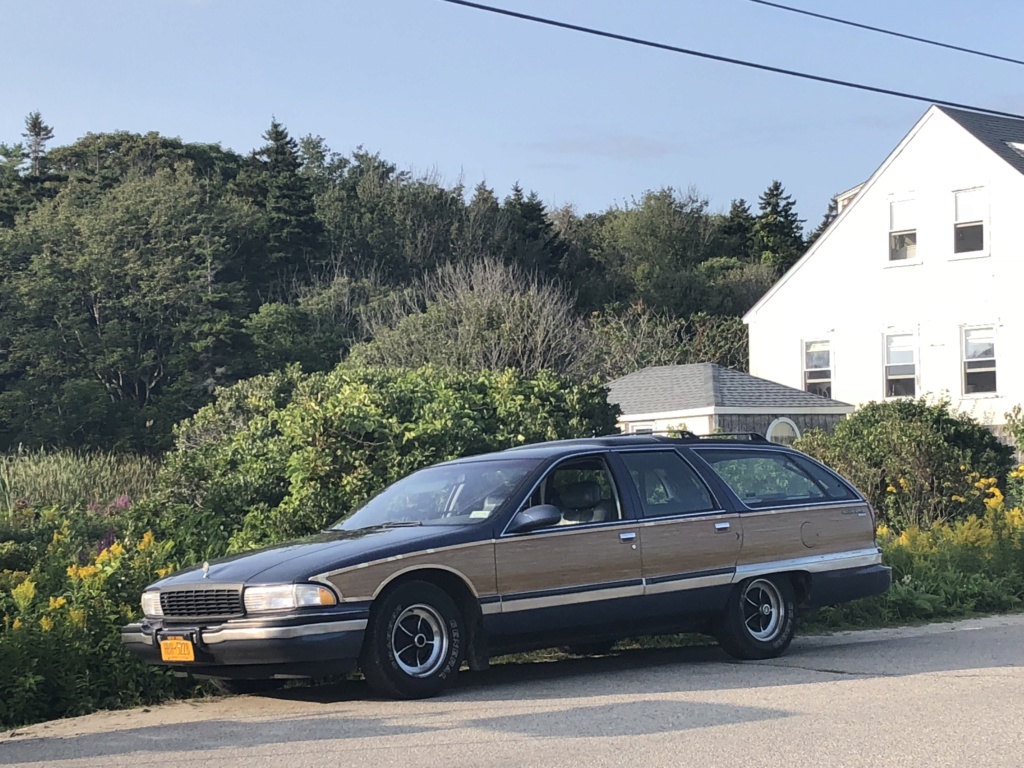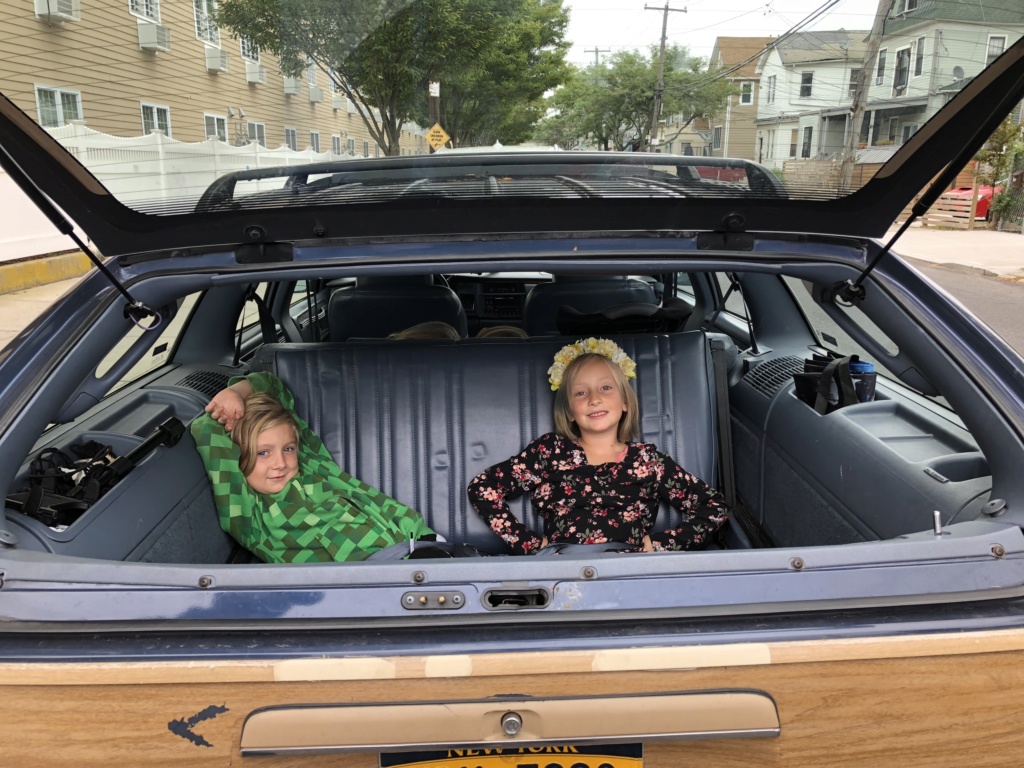 ---
1996 Buick Roadmaster Wagon, 2.93 posi
---
Last edited by Mattb; 09-25-2018 at

10:53 PM

.
Senior Member
Join Date: Feb 2004
Location: Houston, TX
Posts: 1,893
If the car is paid for, keep it. Trust me don't get rid of it. You'll regret it later and always want another one. Wagons are all but impossible to find anymore, let alone nice ones. Plus you can still get the minivan and the wagon will be your extra car.

I sold my previous Caprice because I didn't drive it much. That was 10 years ago and I always regretted selling it. It was a just base model L99. I bought my wagon last month and it was like being reunited with a long lost loved one. I can't explain the joy I felt when I drove off in the wagon knowing I owned a B-Body once again!

I have two kids as well and they they're always excited to ride in daddy's blue Chevy.
---
1993 Caprice 9C1 (crashed)
1994 Caprice L99 (sold) <--- Best car I ever owned.
1994 Caprice Wagon (Sold, looking for another)
1996 Caprice B4U (latest acquisition)
2008 Mazda3 (crashed)
2011 Sonata GLS (Sold)
2009 CVPI-commuter car *FOR SALE*
2019 Fusion SE-new garage queen.
Senior Member
Join Date: Oct 2015
Location: Rockaway Beach, NY
Posts: 177
Id also advise keeping instead of a miniVan.
I've got kids your age and they love climbing in the back!
Plus you can race people on the way to the beach instead of looking
like every other stooge in their pu$$y van.
Nab
Senior Member
Join Date: Oct 2015
Location: Rockaway Beach, NY
Posts: 177
I hear ya!
---
1996 Buick Roadmaster Wagon, 2.93 posi
Senior Member
Join Date: Oct 2015
Location: Rockaway Beach, NY
Posts: 177
Sold!!
---
1996 Buick Roadmaster Wagon, 2.93 posi