---
The steering column in my 93 9C1 is loose. The wheel moves around it still tilts it just seems loose. Any ideas on how too tighten it up???
---
yea you basicly have to remove the steering wheel and remover everything from inside the coulum its a pain ,but way down in the bottom after you basicly remove the upper part ,its the lowe half of the tilt mount ther eis 4 torx srews that you have to remove one at a time trust me on this take em out clean em really good with drake cleaner take some red loctite and reinstall em and re assemble the thing in reverse and may the force be with you
---
i attempted this repair on my 1990 scottsdale P/U, i should first tell you that the garage i dealt with told me $ 80.00 to fix it but bright me found instructions with photo's on the internet - step by step style for this common problem repair for GM tilt steering columns - it says you need a steering wheel puller set up, and a steering ring compressor, just basically ***-assemble, remove the four bolts and apply some loctite then re-assemble - simple right - WRONG. Broke the bolts on teh bargain steering wheel puller twice - had to drill out and re-tap steering wheel, hands, steering wheel, visor all covered with a vaseline type grease from inside,etc. put it all together twice, once without re-connecting the horn. And it was worse, the column was tight but the wheel wouldn't bed down tight - ended up driving it that way for about three months then selling. Cost - pride - repair didn't work, tools 60.00(afraid to use them again) time - don't even ask!! and before all you people say he's an idiot its easy - i swear i am somewhat mechanically inclined but this bitch did not want to work out right. anyways if you want to experience the misery here are the two links that brought me to the brink of insanity.
http://www.chevyasylum.com/column/tiltcol.html
http://www.gnttype.org/techarea/susp..._steering.html
get stressed again just thinking about it and that was 2 1/2 years ago - **** get me a beer
---
Chydog, ROFLMAO your killin me bro
Thanks for the links, I always take a bottle of chill pills before I partake in any potential stress inducing festivities, <handing you a ICE Cold beer> party on....
---
well i am here to tell you it can be done and i even did it without the tools ,but i never said it was easy ..lol you need a small slide hammer with sone tiny screws that tread into the pivot pins for the colum thats the biggest pain
---
Thanks for the replies guys. I get on it as soon as I get it ready for summer.
---
Huh huh, huh huh... you said "tighten column". [img]graemlins/
.gif[/img]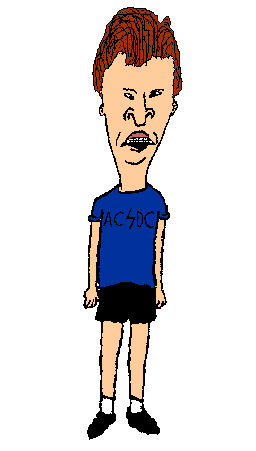 Posting Rules

You may not post new threads

You may not post replies

You may not post attachments

You may not edit your posts

---

HTML code is Off

---