Car wont start unless driver door open
---
My 96 impala wont start unless door open.
Then I guess you better have that door open when you flip that key over
---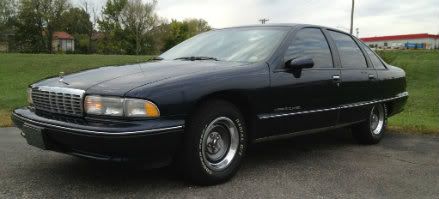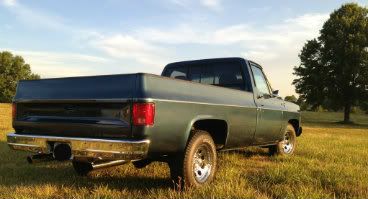 In the Garage:
1977 C-10...full restomod and my ever evolving project
1991 Caprice...
https://www.impalassforum.com/vBullet...d.php?t=274326
2007 Suburban...Wife's DD with a nice list of mods that continues to grow
I have build threads on all of these. Just ask
Do you hav an alarm o anything recently installed
---
Bigb9000 is a scammer, you owe me 3 MAP plugs
1996 ss BBB 72k 150 db faSSt see build
1996 ss BBB 182k new crate at 182k
1999 Camaro 38k
1983 Oldsmobile cutlass t-top h/o 350 vortec th350
2014 Traverse wifey truck 4 TVs and wireless headphones.
2012 yamaha vxs
2001 pro sport 21' center console

All are for sale except the boat and the beast SS
Junior Member
Join Date: Mar 2008
Location: Warrenville, Il
Posts: 12
By no means an expert and I rarely use the forum, but it sounds to me like a short in the wiring harness. Try pulling the kick plate off under the driver's side A pillar and look at the wires coming from the driver door. A white and tan couple of wires go to the switch that kicks the inside lights on when the door opens. I bought my car used and some guy did an extremely half-a**ed job with wiring when he installed a custom alarm in there. If you have something similar it could be shorting. I believe that switch is normally off, coming on only when the door is shut and the switch is depressed. Just some food for thought. If nothing else, perhaps you could bypass the switch.
Posting Rules

You may not post new threads

You may not post replies

You may not post attachments

You may not edit your posts

---

HTML code is Off

---