Its officially back??
---
---


383ci stroker, AFR 210cc heads, Forged bottom end, Procharger 15psi, Full Hotchkis suspension, Alpine and W7, A whole lotta rubber and a heavy right foot

Houston/San Antonio INC
SAIL member

Senior Member
Join Date: Jan 2008
Location: Parrish, Fl.
Posts: 796
Just joined up! I think we have all been waiting for this day to come.
---
Lance Hayworth
1996 Impala SS-Black, Proforged 1" lowered Auto X rear springs & Rustic Racing #750 frt., QA1 shocks all the way around, Hotckis sway bars, UMI Upper ext. control arms and BMR lowers, Poly body bushings, Dick Miller brace, 52 mm T.B., Promag 1.6 roller rockers, K&N Fipk, Quad 1 Headers and 3" pipes w/ Spintech's, Delteq 4 coil pack, MSD Opti, PCMPerformance tune, HID 50 watt frt. lights, Suncoast hood, ISSCA & GOFASST member
1955 Chevy Belair Sedan(being worked on)
Join Date: Jun 2001
Posts: 3
Welcome Back
---
It's good to see that ISSCA is still alive, kudos to those that made it happen.
Kewl...I'm in!
---
Mark S.
T56/383 Stroker/ProCharger D1SC Blower
Dynoed 525.6 RWHP, 516.6 RWTQ
12.799 @ 110.98 (Street Tires)
VIDEO:
BLOW BY at Putnum Park!!
1st \'08 ISSCA Road Race [FTD]
1st \'07 ISSCA Road Race [FTD]
3rd \'06 ISSCA Road Race
3rd \'06 ISSCA Autocross
1st \'05 ISSCA Road Race [FTD]
1st Lanier Shootout - 2003/04/05
Lanier Record 16.849
Way Too many mods!
What a long, strange trip it's been!
---
SAVE THE DATE: 2017 ISSCA NATIONALS in OHIO June 26-30!!!
You don't want to miss this one! Time to sign up! Go to:
http://issca.org
-----

-----
*BEST of ISSCA 2005 & 2013 * ECIRS CHAMP 2004, 2006, 2012, & 2014 * ISSCA Spirit of Chino 2012 * SSHS '10 Class A Champ in Eriks TBSS
* 19 ECIRS (East Coast Impala Racing Series) event wins * Bunch of other stuff blah blah* www.ecirs.net - come race with us...if you dare!
-94 BBB: Big Block RamJet 502 - SOLD 2014!
-95 BBB: Brickyard 400 Pace Car aka Chino SS
-95 BBB: The one and only Flambe SS396 - 4600+ lbs of fun - Original Owner 2-21-95 - HOLY SH1T - 149K miles
........11.72 at 115 baby shot / 12.23 at 111NA
-96 BBB: Cliff's clean, perfect, 38K mile car - SOLD 2008 - wrecked by Cracka
- 96 BBB: SSato's Supercharged Best of ISSCA winner - 31K miles - SOLD 2006 - wrecked by Shane
- Cracka: "BK at a sushi restaurant....more devastating to the ocean than a BP oil spill...."
Joined. I agree with the others, thanks to all who put the time and effort to get this club back on track.
---
Las Vegas Impala SS Club - SSincitySS.com
1996 Impala SS, Powerdyne Supercharger 6 psi, 3.73s, Snow Performance water/meth injection, Borla catback, F-Body MAF, Grotyohann long tube headers, Magnaflow cats, Hotchkis springs/front & rear sway bars, Bilstein shocks, Vigilante 3000 stall TC, Wilwood brakes, 20in Budnik Fontana's, and a couple of polished items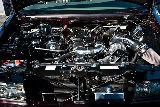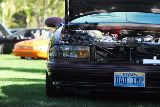 Senior Member
Join Date: Mar 2002
Location: Plano, Texas
Posts: 581
I am in to support the new ISSCA!!

Later,
Michael
---
2012 Best of ISSCA; 2013 ISSCA Nats FTD Autocross and Road Racing
1995 BBB: - ERE383 #74 516 FWHP/526 FWTQ
1984 Monte Carlo SS 12.8 @ 104
2005 GTO M6 357.7 RWHP and 358.8 RWTQ PCMFORLESS
---
1996 DCM SS, ISSCA #1170
SSled now with ERE#4: 385 stroker with LE3 cam and LE-ported Trick Flow heads.
12.383 @ 109.2 mph, 4350 lbs. race weight at SSHS6 (all motor)
11.895 @ 116.7 mph, 4415 lbs. race weight at SSHS9 (125-shot)
SSHS8 Bracket C Champion
2011 ISSCA Road Race Champion, Race class
2011 ISSCA Autocross Champion, Race class
I drive a hybrid - it burns both gas and rubber.
Waterford Hills Road Course:
http://www.youtube.com/watch?v=qXmeEosQLjw