NM Impala club?
---
Is there one out there?
---
1995 BBB SS
Nope.

Well there's a very, very small club in Albuquerque: GoldSSWagon is the only member left.

So, what's your location?
When I lived in Albuquerque I was part of the club there, but at that time we had a few more members.

Like was mentioned, contact GoldSSWagon (Jerry) here. Great guy, he does a lot of events/shows in the area.
---
Las Vegas Impala SS Club - SSincitySS.com
1996 Impala SS, Powerdyne Supercharger 6 psi, 3.73s, Snow Performance water/meth injection, Borla catback, F-Body MAF, Grotyohann long tube headers, Magnaflow cats, Hotchkis springs/front & rear sway bars, Bilstein shocks, Vigilante 3000 stall TC, Wilwood brakes, 20in Budnik Fontana's, and a couple of polished items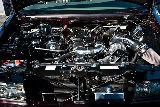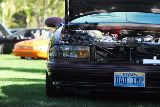 Ok Thanks I will contact him.
---
1995 BBB SS
Thanks hope we start something here locally Fastions on Juan Tabo is doing a show the first and last Wednesday of the month thru September. Oh yeah if you go the give you a free slice and coke it is the owner of Saggios so if you like Saggios this is the samething. I think maybe I should ask for a sponsorship for the advertising LOL.
---
1995 BBB SS
The last Wednesday of the month is for 86 and newer machines if you want to be included in the door prize giveaways else you can show up every Wednesday for the cruise. Will be there on the 28th.
The guys on this last Wednesday said they were going to do away with the 86 and newer and 86 and older Wednesdays and that it was open to everybody. I went this last Wednesday and they entered me but I had to leave before they handed out the prizes it was very nice and there were some pretty cool rides like a 55 Cameo truck and a 72 Chevy truckwith a huge blower oh and a brand new GT 500 with the dive out sticker still in the window. Looking forward to meeting you at the owl cafe cruise.
---
1995 BBB SS
I am in Las Cruces and will soon be joined by my brother in August, username:djsmith1996 from New Orleans. I purchased my imp in December from a guy in Albuquerque. Its DGGM and my brother has a BBB. I would like to come up for a meet sometime. I know a guy here with a 94 Imp, and have seen a maybe two other impalas in LC. Keep me informed with things yall got going on on your end and I will do the same. Are you going to Nationals in New Orleans, I am planning on attending and may try to hook up with the texas guys and follow them down there. LMK
---
1996 matte black Impala SS
gloss black powder coated SS wheels
RAISS CAI, sequential turn signals, CIA ceramic coated headers with high flow cats, spintech mufflers, pipes-X, PCM for less tune, charcoal grey interior with leather/suede seats.