Member
Join Date: Jan 2008
Posts: 61
Considering a high-mileage Roadmaster – anything I need to know about?
---

Hey all,

I'm considering buying a local 1996 Limited to replace the one I wrecked earlier this year. It has 188k miles on it, supposedly mostly highway miles. Any "gotchas" I need to be aware of, like the timing chain/belt or anything else? My current and previous Roadmasters all had 100k miles or less, so this is new territory for me.

Also - the seller is asking $5000, which seems a bit stiff for a high-mileage car. There was recently a 1995 in the Dallas area (don't know if it was a Limited or base) with only 50k miles and he couldn't get his $5500 asking price. I think he ended up selling it for $4000.

Regards,
Wayne A. Pflughaupt



Senior Member
Join Date: Jul 2005
Location: Los Angeles
Posts: 3,506
I would do some reading here on the forum to become familiar with these cars. They don't have "timing belts" and the chains are rarely a problem. In fact, the engines are probably the sturdiest part of the car if maintained properly. Many 9c1 and 9c6's had 400-500,000mi in police and taxi duty without engine overhauls. Your biggest risk is the transmission. If it has been rebuilt, get the details. If it hasn't, it probably will need it within the next 30-50,000.
Have it checked by someone who knows what they are doing. Needless to say, you should Carfax the car and run it on compnine.com for details on the original equipment. Good luck. That price is way too high.
---
Jim B.

'95 9c1, pcmperformance.com 93 tune, Dynomax Ultraflo catback, K & N box filter, LT4 KM, 160 stat, 3.08 Posi.
That price is way too high for that. A car with that many miles is not a problem, but I hope you are mechanically inclined, cause it will need things done and just overall maintennance. If not right away, it will most likely need things later.

My only concerns would be is the body solid with no rust and the high PRICE. Other than that, there isn't much you can't replace on these cars fairly easily. If you are not good with wrenches, pay a mechanic to check it out real well before you buy and so you know what it may need. I would also suspect suspension pieces are worn.
---
================================================== =============


'95 Caprice SS conversion - Bonny Buckets - 96 Column, Shifter and Console - 3.73 Gear and Herter tune - Z/28 Cluster - Blazer OH Console - Green/Pink bushings - Chromed Impala Wheels - Eibach Springs and Bilstein Shocks - Corvette Engine Dress - the list goes on and still more to do...it never ends.
I wouldn't give more than $2k for the car with that kinda mileage on it. Just my 2 cents....
---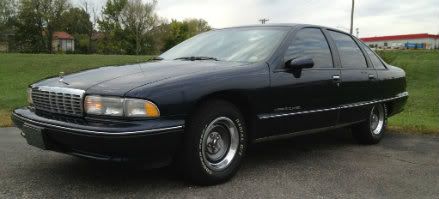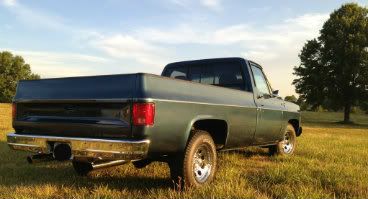 In the Garage:
1977 C-10...full restomod and my ever evolving project
1991 Caprice...
https://www.impalassforum.com/vBullet...d.php?t=274326
2007 Suburban...Wife's DD with a nice list of mods that continues to grow
I have build threads on all of these. Just ask
Member
Join Date: Jan 2008
Posts: 61

Thanks for the info, fellas! Nice to know there are no real mechanical concerns. I remember that the timing chain used to be an issue with many GM V8s back in the 80's; nice to know GM finally took care of that.

It's a Texas car so rust probably won't be a concern. Thanks for the tip about the transmission; I'll hang on to the one in my wrecked Roadmaster.

Yeah, I figured the price was high - thanks for confirming. Kelly Blue Book puts an top-notch Limited with that mileage at only $2800.

Regards,
Wayne A. Pflughaupt



Posting Rules

You may not post new threads

You may not post replies

You may not post attachments

You may not edit your posts

---

HTML code is Off

---