---
Well, my girlfriend parked in the wierdest spot( about 25 ft. behind me, down my driveway) which she NEVER does, and never has done. So we go to leave driving my car of course.Rain+tinted windows= cant see, so i put it in reverse like always. She doesnt tell me she parked there, and then SLAM.

Went to cadillac, heres the price list

Bumper(rear)- 560
Taillight housing- 370
Chrome panel(DS rq)-455
so thats $1385.00 in parts, not being looked at, just what i can tell from lookin at it, let alone, paint....
pics up later, im pissed..
---
PICS
her car, looks exactly the same, because the front was already smashed..
---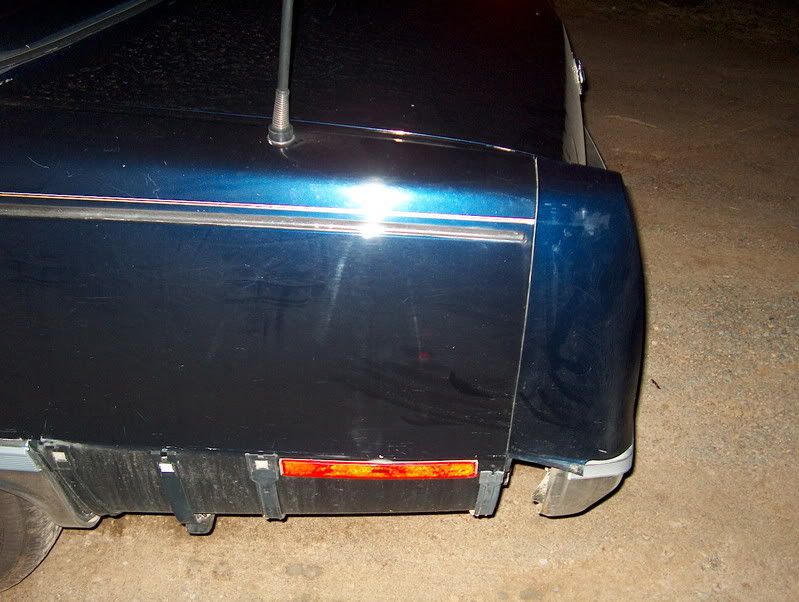 [img]graemlins/
3.gif[/img]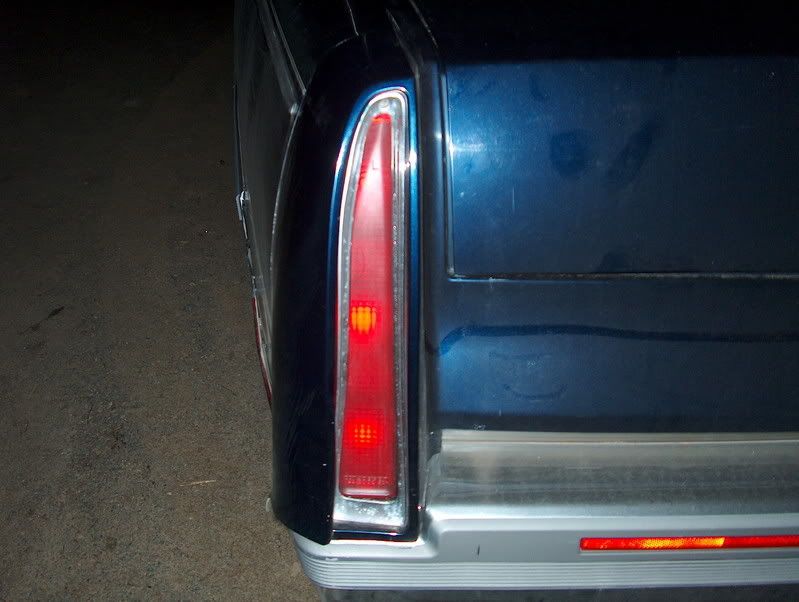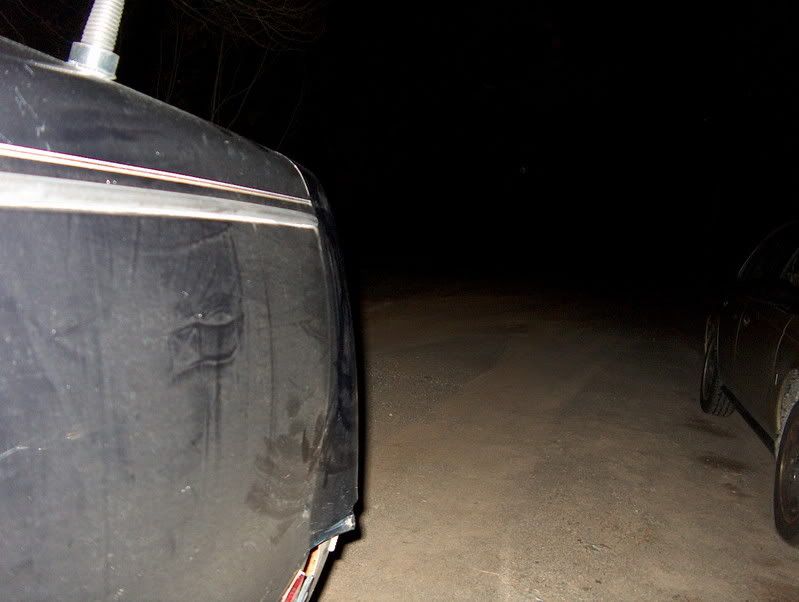 and yes, i know my car is absolutely filthy, but it rained/snowed all day yesterday
---
passenger side tweaked a little..ok, alot..also
here you can see the big dent in the bumper..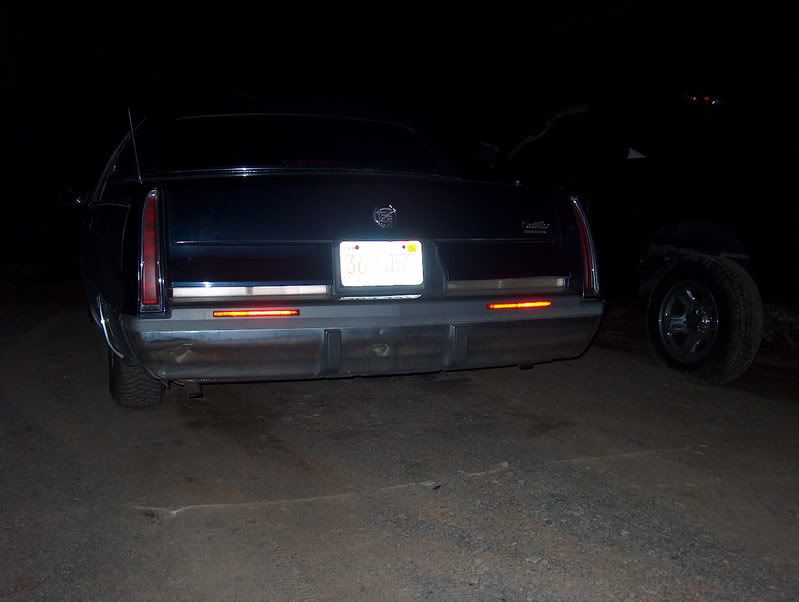 Of course this happens now, right as i start saving so i could have alot of mods done before Wagonfest..being a college student, i'll be lucky if it looks decent again by then, nevermind modified....
---
It's crazy how that's pretty much the only damage that ever happens to Fleetwoods. Bumper shock gets pushed in, side bulges, chrome panel won't fit. Welcome to the club.

It's great how they are so invincible, though. I actually ran right into the side of a parked pickup truck at like a 45 degree angle. The plastic piece on my front bumper cracked. That was it.
---
LOL Guys always slay me. And I'm probably the worst one there is when it comes to this stuff. Hahahaha

"parked in the wierdest spot" (a paved driveway on the property of whom's residing inhabitant she was visiting) "She doesnt tell me she parked there" (um, the presence of her car setting there would have provided the most incontraverible evidence without any other direct testimony, or even in the absence of a written authorization slip) hahahaha

Yank that bumper back out before the light moldings take a set. Frankly I don't see you're down by much except a trim clip or two and a bumper skin. Usually the 1/4 chromes will slide right past the bumper and just pop off clean - if you're lucky.

Don't worry, that ain't half as rotten as I felt 20 years ago backing OVER a 3-wheel antique pedal icecream truck I had just spent $150 and 2 months rebuilding for my daughter's X-mas present. The hollow feeling you get in your stomach when you realize she could have been riding it . . .

That's ok, 5 years ago she backed all the way over her brother's new 10-speed on X-mas day . . within hours of him getting it for a present. That's my girl!

I'd apply some of your good fortune back into cherrying up that little Saturn, if for no other reason than just to express in a gallant way to your gf once and for all she really isn't to blame for: 1.parking in a paved driveway, 2.your tint, or even 3.the rain. hahahaha

Sorry. Preaching
---
(dirt) driveway thats not lit + 15% tint + rain= couldnt see at all.
---
hey whats that 2nd antenna hole for on the driver side? on my R1P it is plugged up, is this for a cell phone? i did notice that there were two holes under the car when I took the tranny out, where the phone was mounted on the tranny hump.
---
that sucks, but that's not bad at all, pull or push out the bumper adn the rear quarter panel will go back on, adn the plastic will great straigth again, it's not bad, with almost no money it can be fix, good luck
---
I can't realy tel from the pic is the 1/4 hit too... If not then your okay... And don't worry about the grime my car is looking the same way too. If you pull the bumper im sure it will all fall back into place. Definately get new clips for the 1/4 panel molding. Everyhthing should fal back into place.

Edit: I got the antenna hole in the left side 1/4 too. It was for a cell phone...
Posting Rules

You may not post new threads

You may not post replies

You may not post attachments

You may not edit your posts

---

HTML code is Off

---