---
I decided the ash tray was taking up valuable space since i dont smoke, or use the cigarette lighter I took it off, to use it for this:
The gap is smaller then in that pic, I moved the unit up so it fits in snug, I cut the ash tray out and Im thinking about gluing the bottom of the ashtray to 'cover' part of the PA system. It's also wired to the radio. My lower panels were off to run the wiring, I have a couple more things to do before I put the panels back up.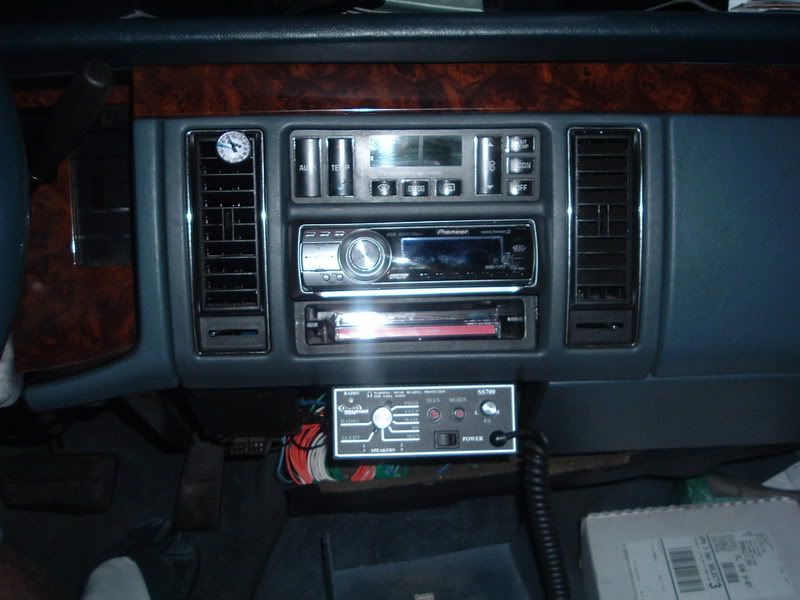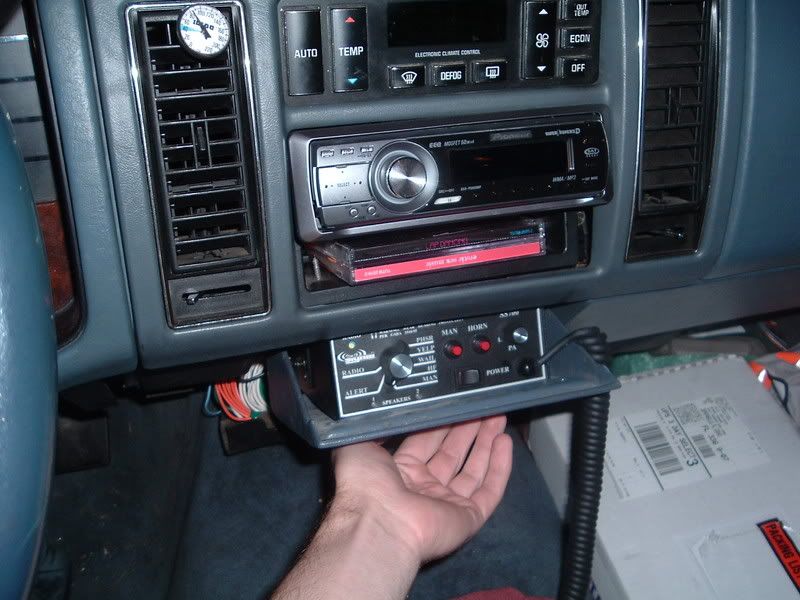 [ 01-14-2007, 06:57 PM: Message edited by: 2-B1G-w00ds ]
---
Second pic looks much better than the first pic. Why not try to put it in the glove box instead of having it visible all the time.
---
I never thought about the glove box, and if I did put it in the glove box it would be hard to get too.
---
Byron, how often are ya gonna use the thing? After the first week or two you will barely use it. Ask me how I know.
---
Let me guess, you had a PA system? Its not something I will use a whole lot, but when I do its going to be for fun.
---
I also have a CB radio on the way too.
---
I like it. Do we get a video any time soon?
---
Yea hes right,

I have a PA system and it really got old after a few weeks. My freinds still enjoy it though, and it still comes in handy sometimes causs my horn is broke.

It's built in with my CB radio though.
---
Not exactly your latest cutting edge 007 type fitment, but WTH. Gitterdun.

I'm trying to follow = is it set up so you can close the door on it installed like that?

FWIW, 'bout 20 year ago I sliced the ashtray door snug to fit around an analog equalizer to match my Kenwood setup in my Electra. Looked factory, IISSM (If I Say . . . .)
---
Does this count? My docking station is siliconed to the ashtray. Even though it`s in the way of my radio presets, they are all programed to satelite. lol. I hate local.
Posting Rules

You may not post new threads

You may not post replies

You may not post attachments

You may not edit your posts

---

HTML code is Off

---