---
the results...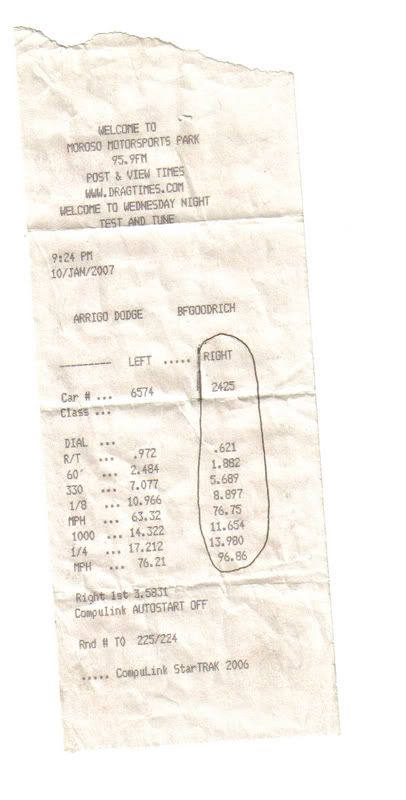 ---
Not too shabby there ssleeper-. Not too shabby at all.

Waddaya plan next to top it?
---
im planning to get some aluminum stock heads and do some head work and i might gear it down. got 4.56 gears. but i like the way it takes off from the hole.
---
Nice man! What did you do to that thing? 13.9 is awesome!
---
what was in the other lane?
---
it was a v6 transam. that **** was slow. the car has 4.56 gears, 4000 stall converter, headers,cam, with m/t drags. car is built for bottom end you can see the mph on the slip.
---
niiice. I think you need to add that to your sig!
---
Very nice times!
Posting Rules

You may not post new threads

You may not post replies

You may not post attachments

You may not edit your posts

---

HTML code is Off

---