'95 Fleetwood base, axle shaft question...
---
Hi everyone,
Long time reader, new member.
Can anyone here tell me if Moser makes axle shafts to replace the worn stock ones on my 1995 Fleetwood base model?
I have found lots of threads regarding disc conversions, and axle shaft swaps on models with rear disks, but I'm not sure what differences there might be.
I've been chasing a vibration in the rear, and the bearings are pretty much the last thing to replace. The car has 126K, so I'm just assuming the shafts are going to be worn.
Thanks in advance for your help folks!
Jon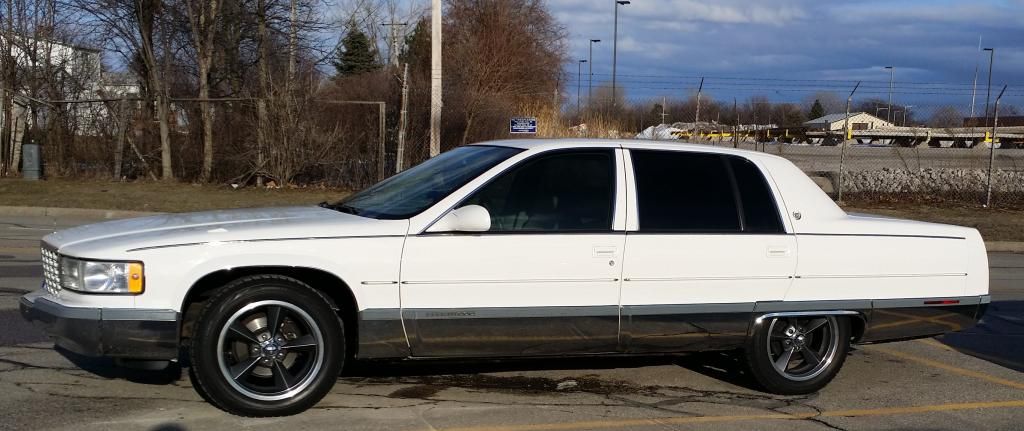 ---
Last edited by LT1 CAD; 09-09-2014 at

05:00 PM

.
Axle shafts
---
Jon,

Did you ever get this figured out? I'm closing in on 500k miles between two fleetwoods and have been through my share of axle shafts. Generally the rear wheel bearings wear into the right (passenger) outer axle shaft, and give you a dragging brake sound...... vibration can be the u - joints also. In a pinch I've run Roadmaster shafts, but you'll have an abs light (there is a way to fool the abs). The good news if you can find an axle with shafts and one is bad, both sides are interchangeable. Just jack up the side... if the wheel goes up and down or left and right by hand you have an axle shaft that is worn. Edit: long explanation due to costs and availability of brand new shafts. If you found new ones please share. Thanks.

Dave
---
Florida car, R1P Coachbuilder, SS springs, Rear airlift.
---
Last edited by FleetwdDave; 04-29-2015 at

09:21 AM

.
Posting Rules

You may not post new threads

You may not post replies

You may not post attachments

You may not edit your posts

---

HTML code is Off

---